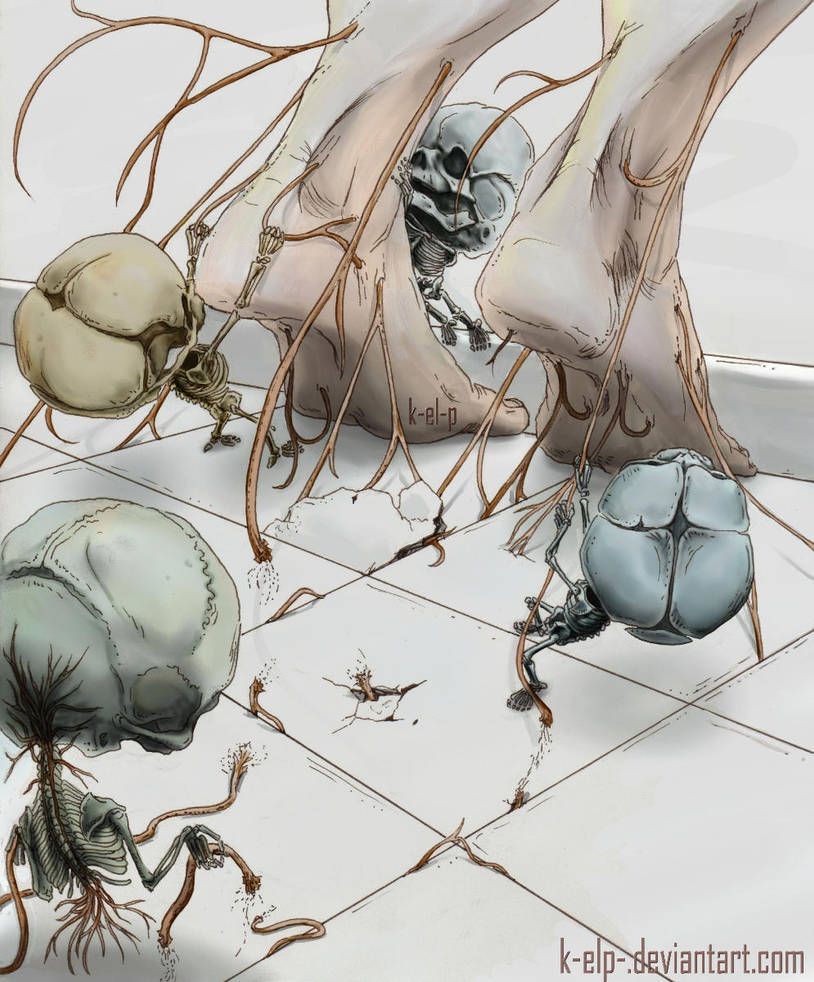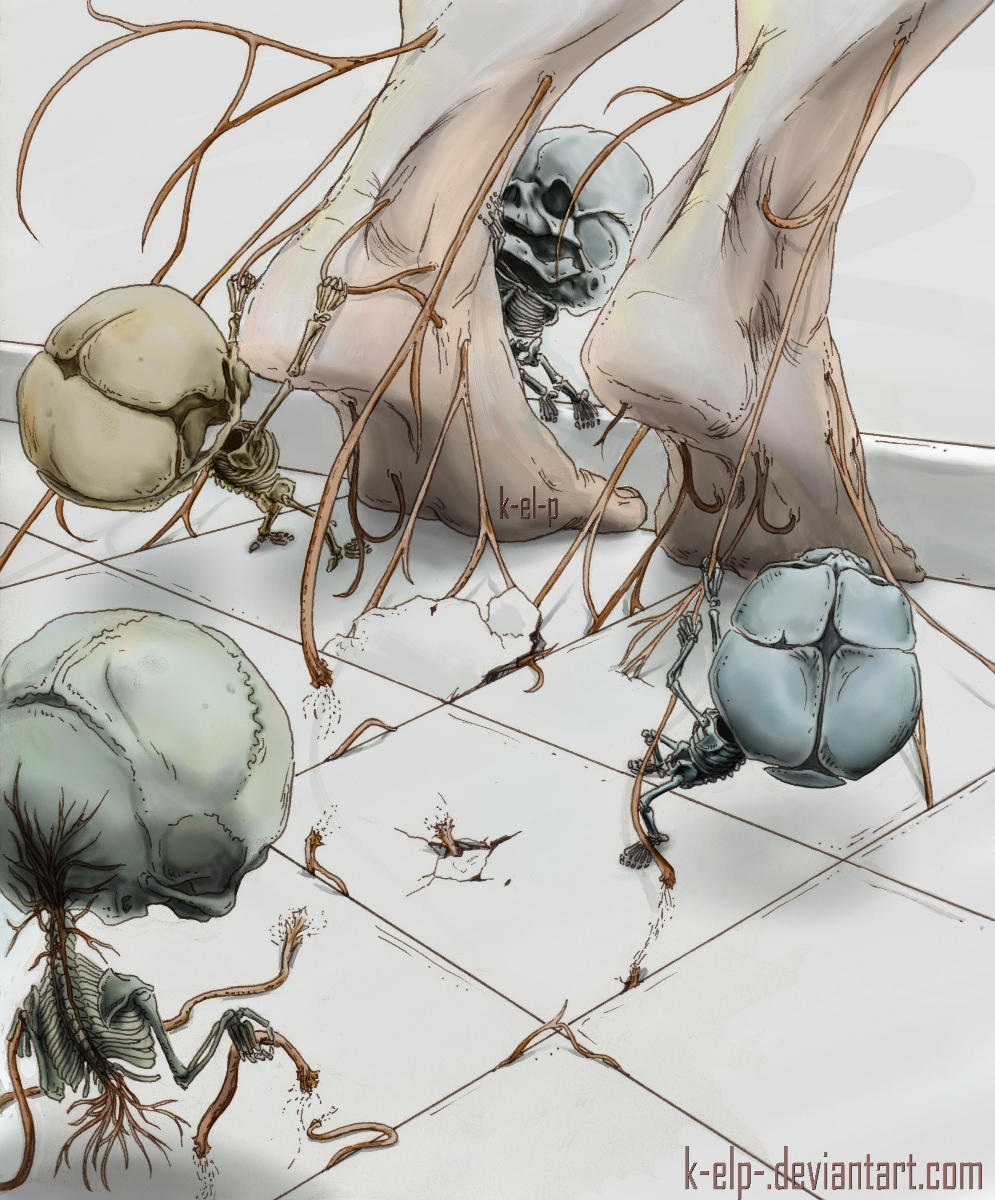 Prints available of my artwork are available @ society 6
[link]
This is about Thanatos vs. Eros, or Death Instinct vs. Self-preservation which are personified by my skelies.
Also the nerves that are anchoring the feet are spilling a type of Morse Code.
Personally I've never acted out my death drive but the thought of self-destruction has crossed my mind (i.e. thought of what it would be like to drive off of a bridge).
From my own perspective, this isn't about suicidal thoughts but more about the curiosity of what death would bring. "morbid ain't it"
Death is the final frontier of human exploration.