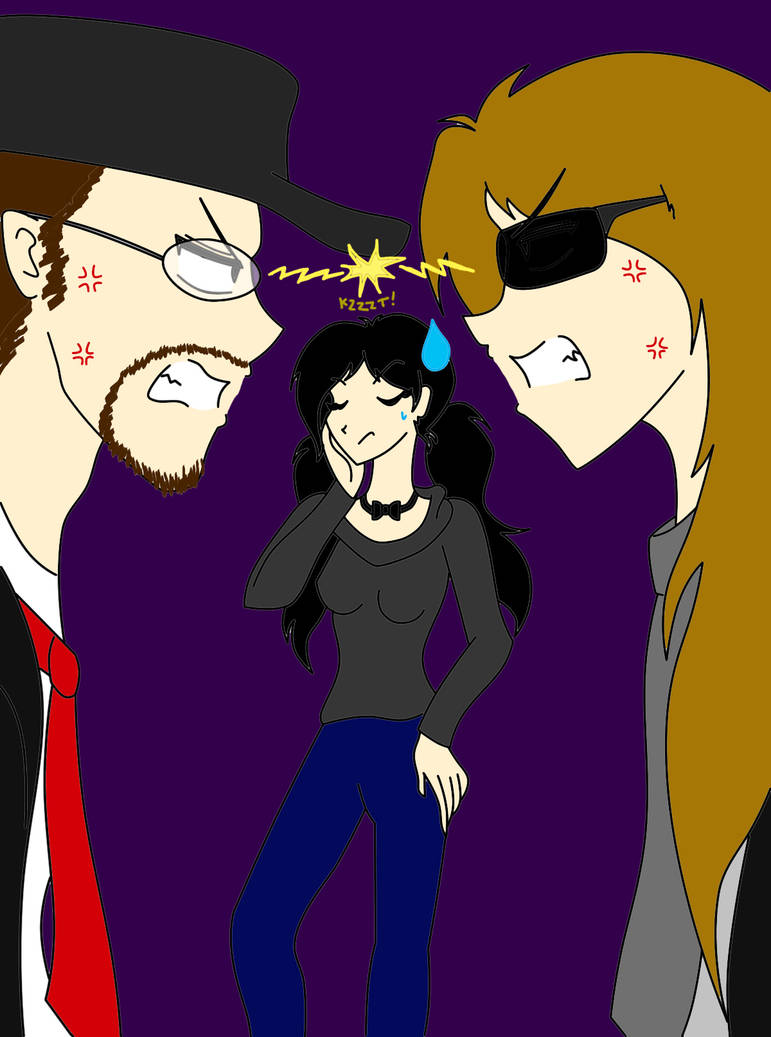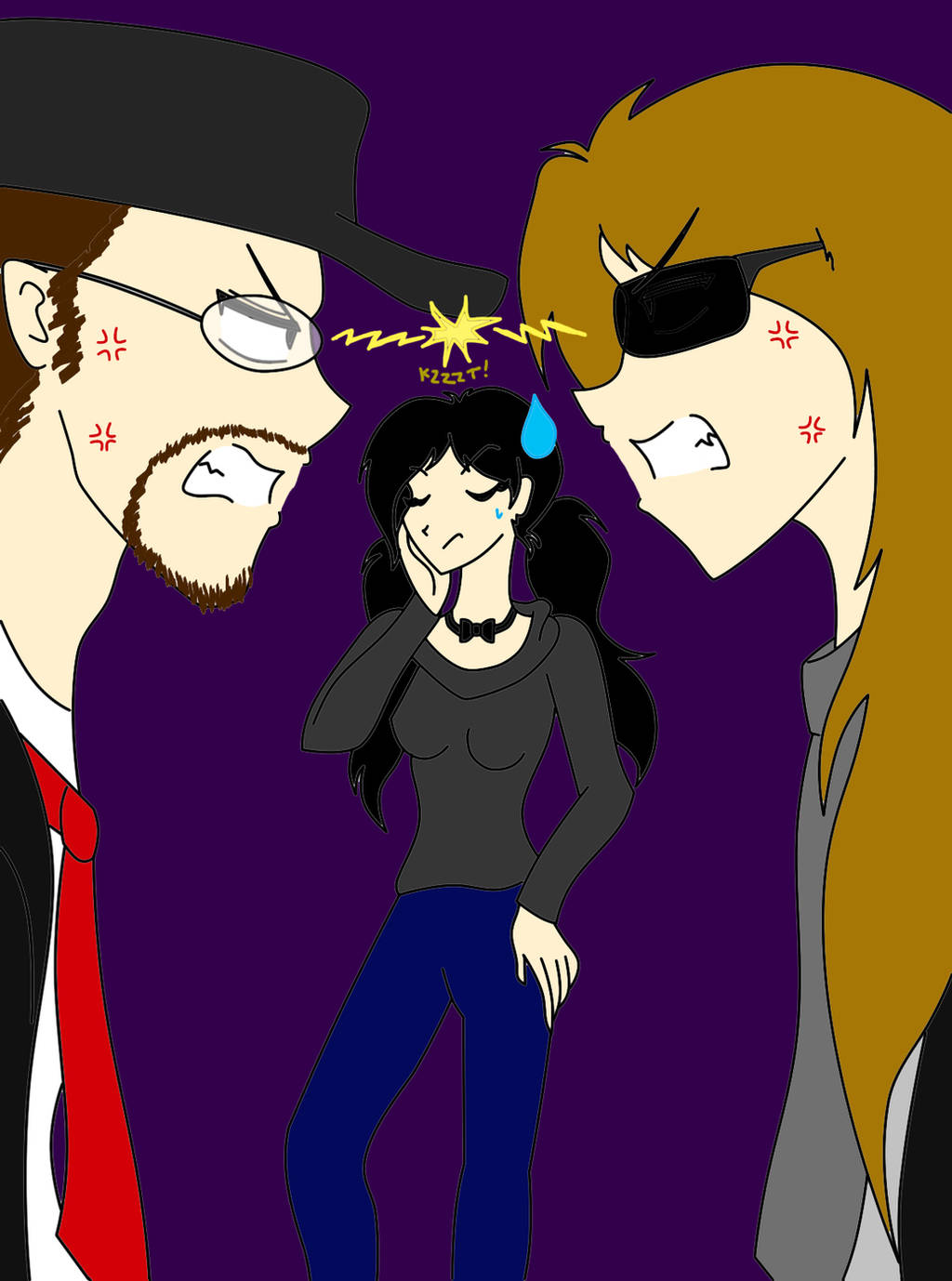 Watch
Alternate title: NC vs NC with NC. XDD
Art trade with

Bri. :3
She asked for the Nostalgia Critic vs the Necro Critic with the Nostalgia Chick thrown in it just for gags. XDD So here we have these two about to have a brawl while NChick is like "Gimme a break... =___=;; "
Awh c'mon guys, you both are great critics of bad movies and shows and stuffs. X3 No need to fight, you both are awesome in my book. =w=b
This is just for fun and humor, ay? No flames or bashing whatsoever. Kapish?

Good. =w=
Hope you like Bri. :3
Nostalgia Critic (Doug Walker), Necro Critic (Gareth VanCamp) and Nostalgia Chick (Lindsay Ellis) own themselves.

I like how you subtly outlined my eyes behind the shades. It adds just a touch of intensity to the death-glare.
Reply

O-OMG Necro?! O///A///O The man himself?? Holy shizz thank you so much man! I'm so honored that you actually like it! It's my first attempt too. X3
And welcome to deviantART, good sir!

Reply

I love it! I got some of them to watch later tonight!


Awesome job!!!
Reply

ZOMG you drew Nostalgia Critic!

This was totally unexpected to see in my in-box but I love Doug's work so it made me smile. XD
Reply

Badass!!

Reply

Reply

Reply

Yay! X3 Glad you love it, I had fun drawing them. XD

That's right! X3 Never lose focus on every real evil that is a god-awful crap movie that deserves to be criticized at.

Reply