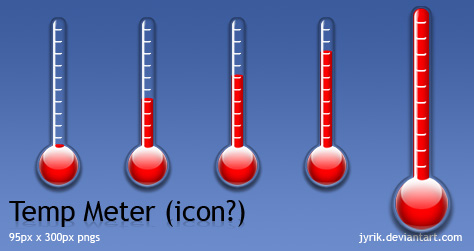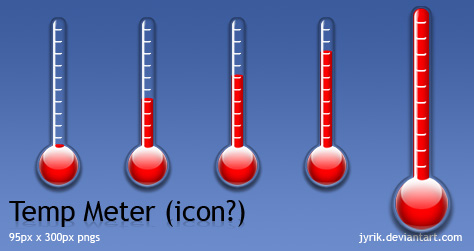 Made a 11 state temp meter to be used with samurize or other program like that.
Number of icons: 12
Icons in this set: 0-11
Download size: 146KB
Icon Types: 95 x 300 px 32bit PNG.

Hey! Great icons, but for some reason Diviant art is giving me a "no permission to access file error" any way to work around that? Or is it possible for you to e-mail these icons to me?

I'm at yanxi357@gmail.com

Thanks so much
Reply

sorry for diggin it up, I just found it, and thought how it will looked like if the red bar would change color from ice-blue color (cold), through gree/yellow (moderate) and orange to red (very hot) ... possible to be made ?
Reply

Beautiful!!

Reply