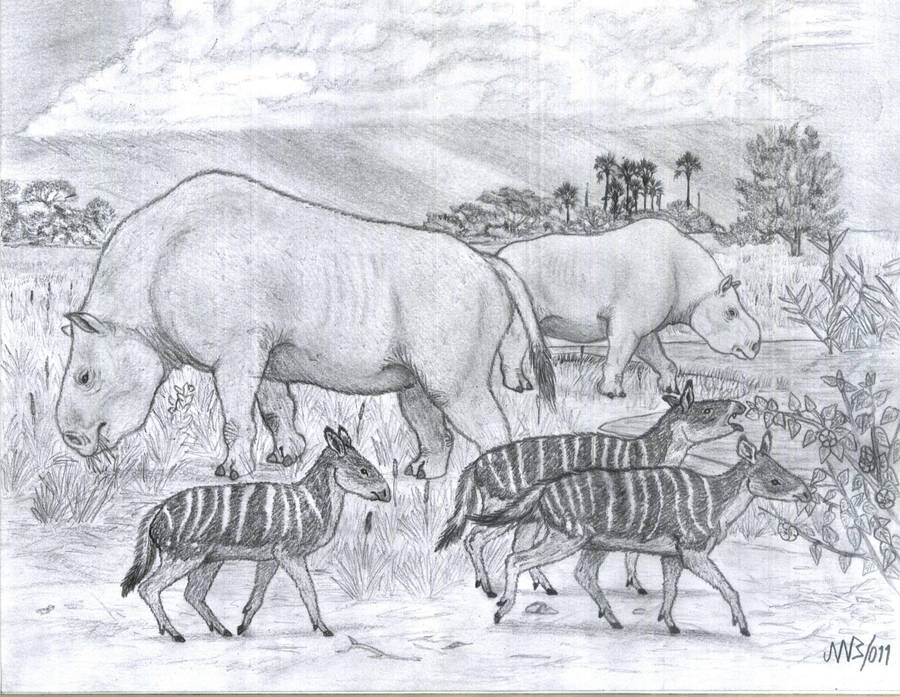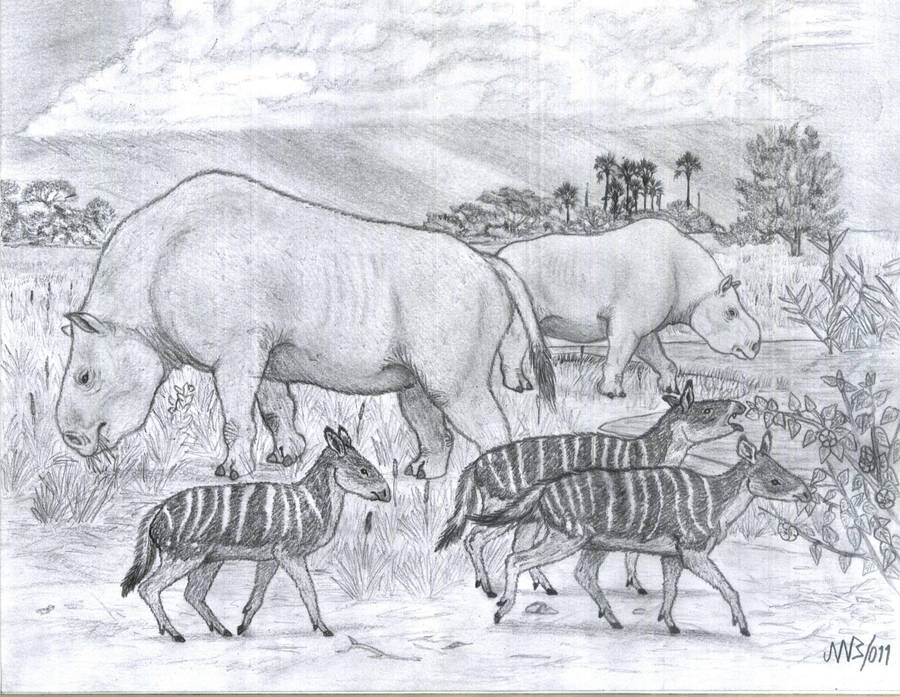 The isolation of South America during most of the cenozoic led to the evolution of unique mammal forms, including several lineages of hoofed mammals.

The most abundant of all them were the Notoungulates, which ranged from small rabbit-like animals to the big, rhinoceros-like toxodonts such as the Nesodon imbricatus pair which can be seen in the illustration. Toxodonts developed high, evergrowing molars early in their history, which allowed them to become successful mixed feeders and grazers. Nesodon imbricatus is a well known form from the early Miocene rocks of the Santa Cruz formation of Argentinian Patagonia.

Second in diversity were the Litopterna, a bizarre group in which we see examples of convergence with modern pigs, camels and horses. The members of the Protherotheriidae evolved cursorial adaptations which paralel those of horses. However, they never evolved high-crowned molars and remained as browsers through their entire history. Here you can see the Diadiaphorus majusculus, also from the Santa Cruz Formation of the Argentinian Patagonia.