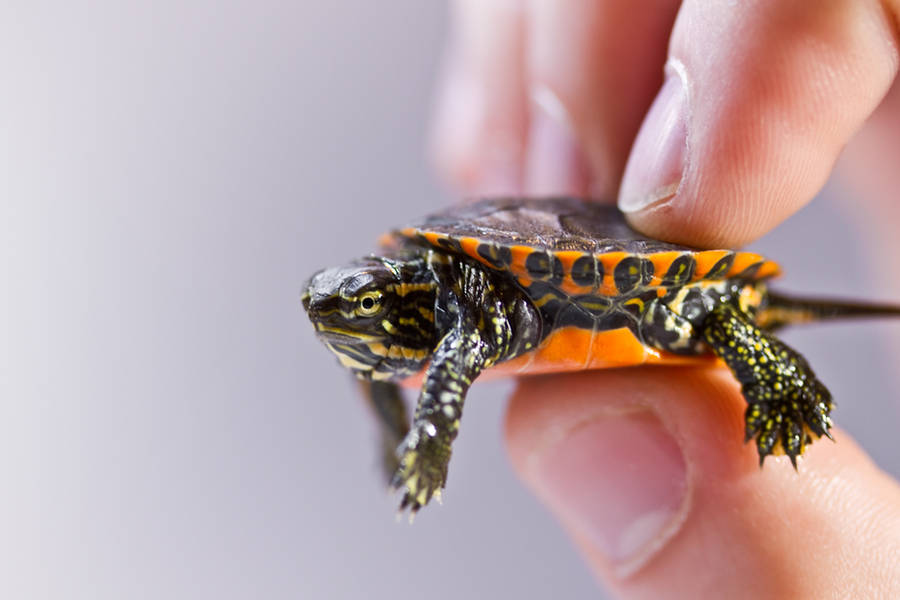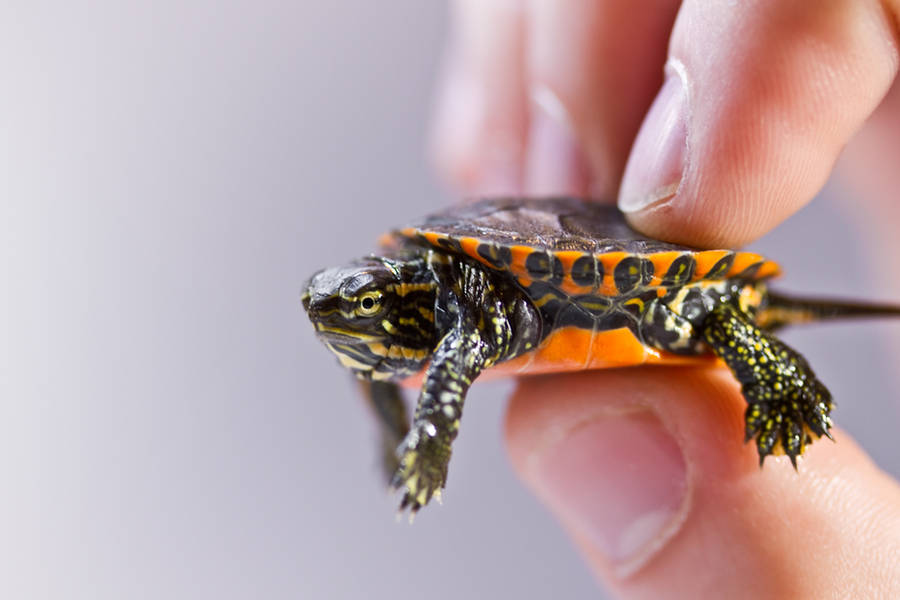 Watch
Baby
Midland Painted Turtle
(Chrysemys picta)
Location: North America
Range: Southern Quebec and southern Ontario to Tennessee, northwest Georgia, and extreme northeastern Alabama
At this time it's shell was no bigger than a U.S. quarter or about 2 cm lengthwise.
Madison, WI
See similar:
See also: [
Wildlife
]
Edits made in
Adobe Photoshop CS4
and
Adobe Lightroom II
.
---

Contest Information


Winner

This photograph is the 1st place winner of

club
Macro Contest
.

:
See Entries
: Deadline: May 30th, 2010
This photograph is an entrant in *
MichelleRamey
's
Macro & Close-Up Contest
.
:
See Entries
: | Deadline: November 11th, 2010
---
Canon EOS 7D
60mm Macro Lens
view website | Twitter | Facebook | Picasa
© 2010 j.v.richardson photography. All Rights Reserved.
This photograph may not be used in any way without my written consent.

Love it? -
Suggest as a Daily Deviation
This picture is undoubtedly fantastic. The simplicity of the piece make it very eye-catching, and it stands out from many animal photos.
The colours in this picture also caught my eye. The turtle, with it's bright orange, yellow and black body, really stands out against the background, drawing all focus there.
I also like that you've blurred everything but the front two fingers and the turtle. All focus is on the main feature, not the background, and it's an effect I really like.
I don't think there's much in the way of improvement on this piece, as it is such a nice shot of a fantastic animal by a fantastic photographer.


The Artist thought this was FAIR
17 out of 17 deviants thought this was fair.
I was just about to close the browsertab, my mouse was halfway through the close button, but this photo captured my attention. Especially the nice orange that contrasts with the light gray backgound absorbs my view.

My eyes now focus the little turtle and there are details over details, nice reflections, a very good depth of field. The human fingers nicely demonstrate how small this little thing really is. And it makes you think twice about if this small animal is really alive or just a little figure, because of it's perfectness.

This picture is an excellent example for depth of field usage and the rule of thirds. I love it.
The Artist thought this was FAIR
10 out of 11 deviants thought this was fair.