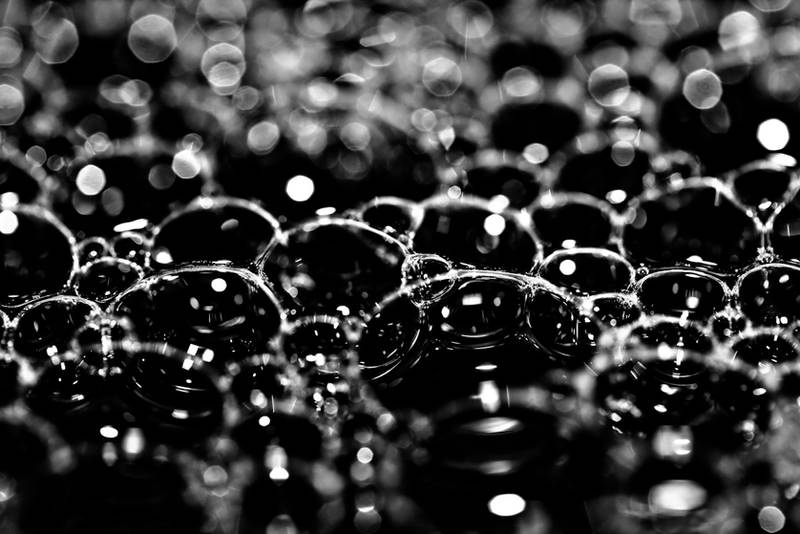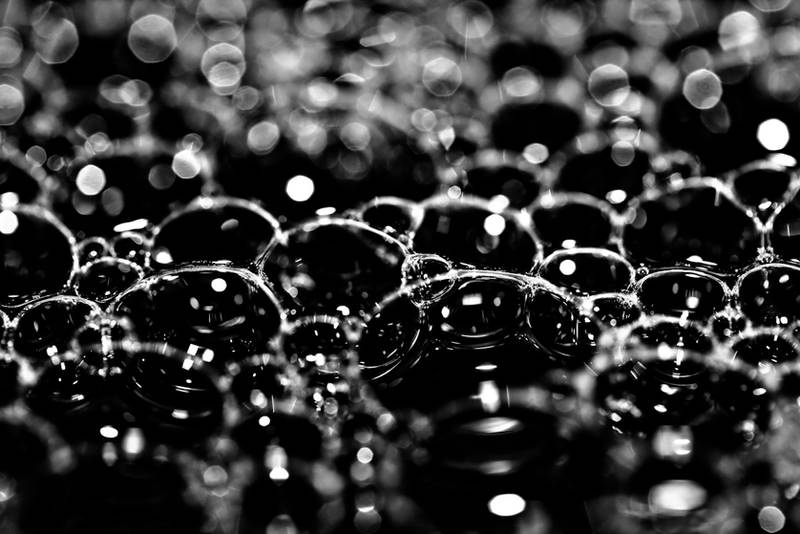 Watch

I am so honored to have received a DD on this

Macro bubbles.
See similar:
See also: [
Macro Universe
]
Edits made in
Adobe Photoshop CS4
and
Adobe Lightroom II
.
---
<div align="center">
Canon Rebel XTi/400D
60mm Macro Lens
view website | Twitter | Facebook | Picasa
© 2009 j.v.richardson photography. All Rights Reserved.
This photograph may not be used in any way without my written consent.
Daily Deviation
Given 2009-10-06
I find this picture really striking and beautiful, indeed the colours fake the effect of bubbles, which resemble pebbles. Its feeling is one of utmost smoothness and the dark tones instead of glooming it, they make it stand out even more. And that is indeed a great thing.
However I must admit that I find myself a little unhappy about how the blur seems to change so suddenly. At the bottom and top is very intense while in the middle isn't really present: particularly, I think the one at the top is too much. The light specks are so detailed, while the bubbles not even visible.
Overall, it is outstanding and hits the eye; I had to stare at it for a while before noticing what actually made me slightly frown.
Congratulations on the DD and a big thumbsup from me. Originality is 4 because let's face it, bubbles are everwhere; it's not at 3 as initially wanted it to, because they really do seem pebbles and that is not so common.
=
HtBlack
The Artist thought this was FAIR
5 out of 5 deviants thought this was fair.
Bubbles. This deviation from the works of =
jvrichardson
is nothing more, nothing less, than a bunch of water bubbles.
It's the sort of thing that, by itself, forms something bland and uninteresting - you don't take a bowl of water, trickle in a few drops of soap, blow bubbles in it with a straw and call that a piece of art. Yet this is is: the artist here has managed to do one thing that a lot of artists will likely try at some point, and probably fail to do; take something that by itself wakes absolutely no real fascination or brilliance, and turn it into something that just makes you stop and look - maybe even think - just for the moment.
A meaning behind it you might find if you absolutely insist on trying hard enough, but regardless of whether one or not one can actually be bothered to do so, the fact still remains that this here is something grudgingly ordinary turned into something interesting and beautiful.
And that, all by itself, is art.
The Artist thought this was FAIR
8 out of 11 deviants thought this was fair.