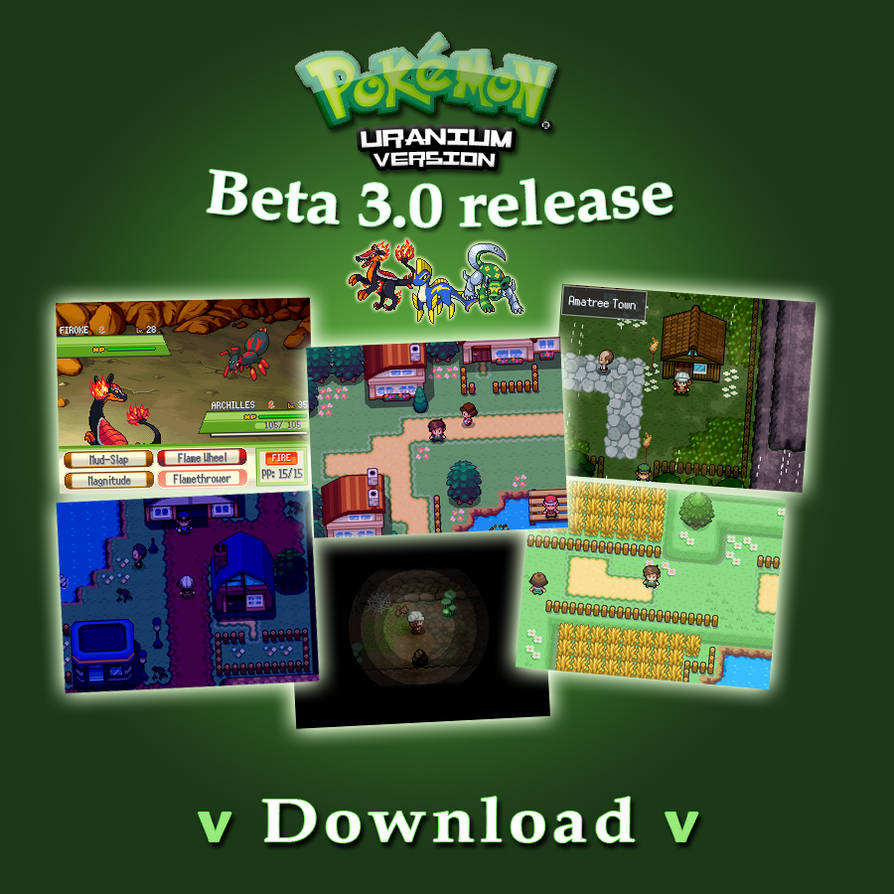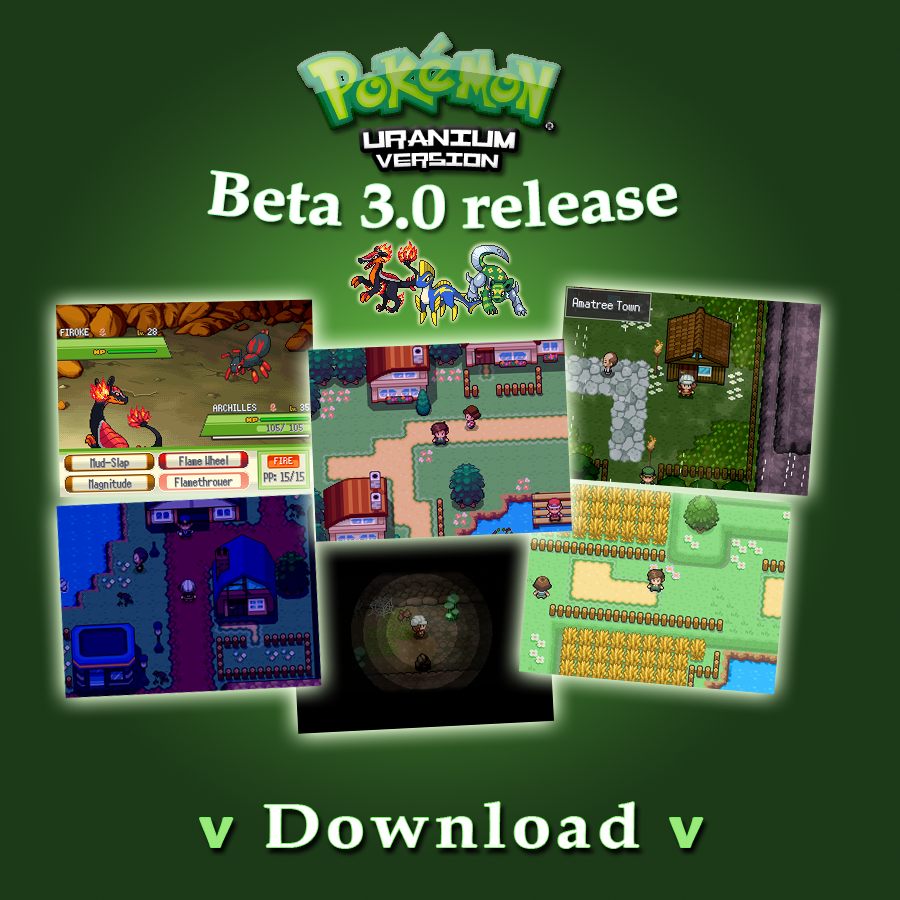 Watch
*FINALLY FOUND BETTER HOSTS WITH WAY MORE BANDWITH, CHECK THE LINKS WERE ADDED BELLOW*
Pokemon Uranium 3.0 Download
JV and Twitch are proud to present the third beta release of Pokemon Uranium, an RMXP fangame made with Poccil's Essentials. With a staggering amount of content, new areas to explore, and new Pokemon to catch, we promise it'll be Pokemon like you've never seen it before. We spent a very long time on this and we hope you will enjoy playing!
Features
- 10-12 hours of gameplay
- Slick, up-to-date graphics
- 80+ Fakemon
- A new type, Nuclear!
- 8 towns to explore in the Tandor region
- 5/6 Gyms
- 4 Sidequests
- New, memorable characters
- An original and unpredictable plot
Credits
JV - Maps, scripts, events, music
Twitch - Fakemon, Sprites, dialogue
Dewitty, Hydrargirium, Kyledove, Alistair, Zetavares, Gigatom, C.N.C, Zelx - Overworld Tiles
Zorin - Fakemon
Pequedark-Velvet - Fakemon
Venom12314 - Menu System and general scripting help
& to everybody that beta tested, thank you!
Download
Google Drive:
[link]
MEGA:
[link]
RapidShare:
[link]
[Unzip and run the "Game" application to play!]
Thank you, hope you enjoy!
-JV & Twitch