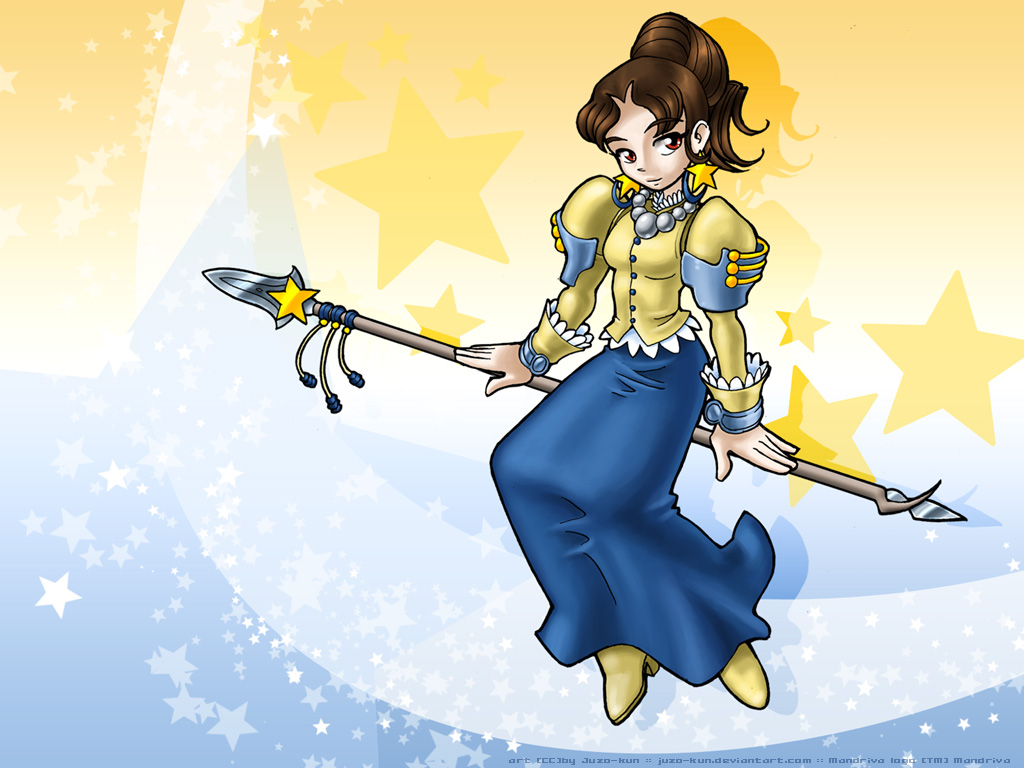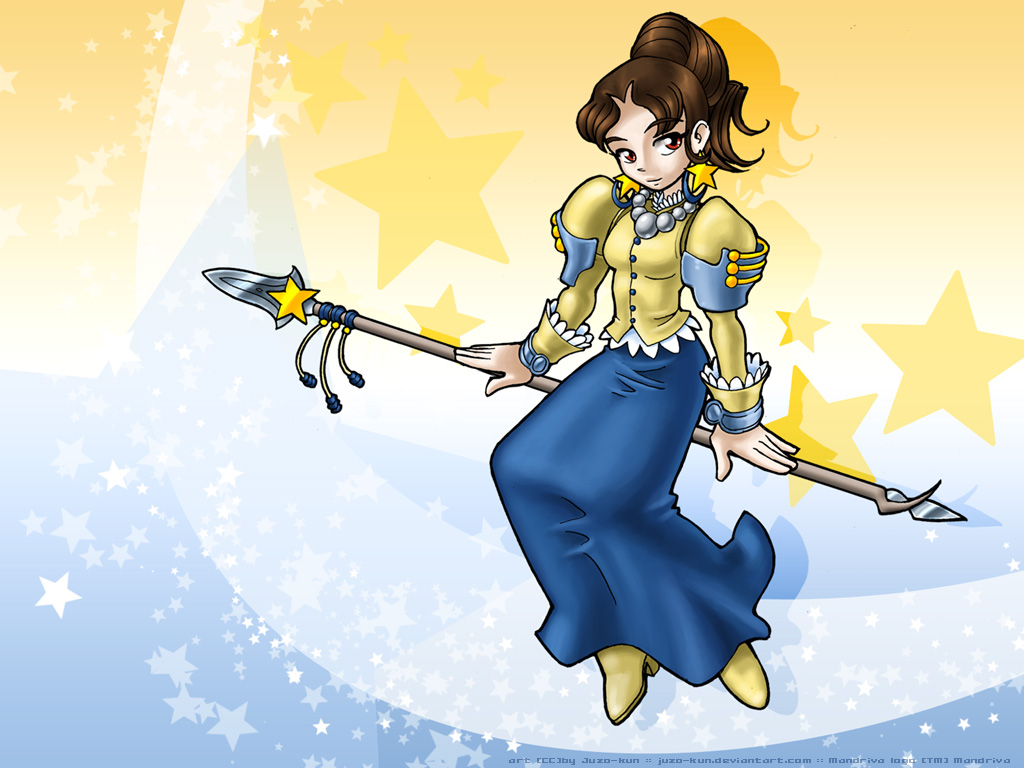 EDIT
: (after, like, seven years? Oh, my!) Now that Mandriva changed scope and logo, I guess it's time of a redraw too...
------
The glitters! They burnsssss, preciousssss...
Sorry for the glitter-abuse of this! *giggle*
But when I saw the Mandriva logo I couldn't refrain from making the blinky-starry background. On the second take I toned down the entire thing because a background has to do his background-related work, which includes the task of avoiding to be too much a eyesore...
--JK
Wikipedia article on the OS-tan concept description and copyright statements:
here
.
Original Linux-tan design:
here
Disclaimer: Mandriva logo (TM) Mandriva
EDIT:
Corrected the left arm because it was quite a bit off (woops!)