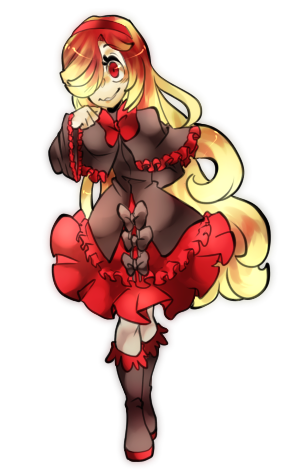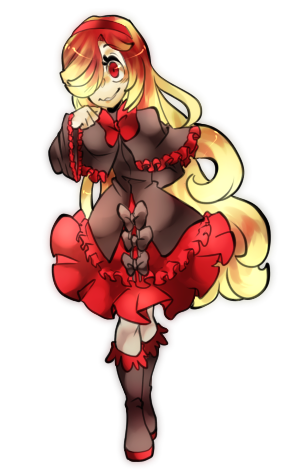 Watch
NOT DRAWN BY ME. COMMISSIONED AND UPLOADED WITH PERMISSION BY

Check out their tumblr here!
sandrathachao.tumblr.com/
This is a bit of a change of pace. This was drawn for a plot in an amazing RP Group I've been in for 5 years!

Basically, the long and short of it is that Scarlet was brainwashed by Ragyo Kiryuin (From Kill la Kill), and Scarlet wears this dress while under her employ, it's got Life Fibers in it, so it's super durable!. She'll be rescued eventually, but the plot is ongoing. Read more here!
fav.me/d7aiq4v
It's been really fun so far!
Though, this could also serve as an alternate design/outfit she could wear at a later point in the story!
Either way, it came out amazingly!
Scarlet (c) Me
Drawn by

Kill la Kill & All associated characters (c) Studio TRIGGER

Reply

Reply

The person who drew her did a great job. ^.^
Reply
cute

Reply