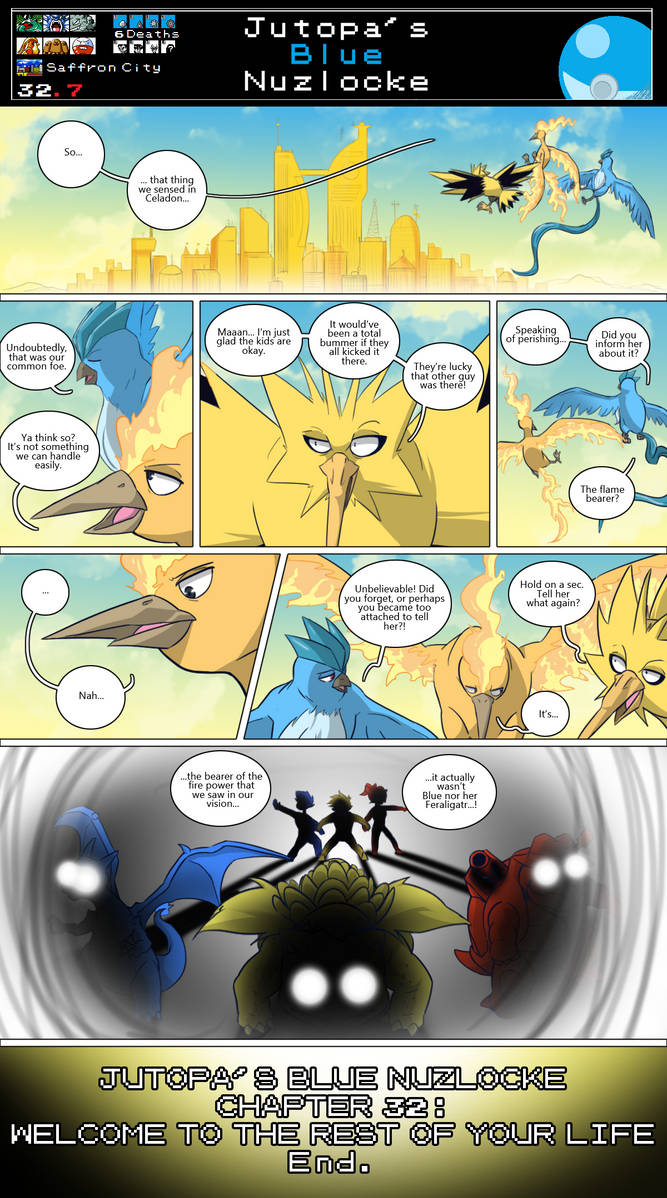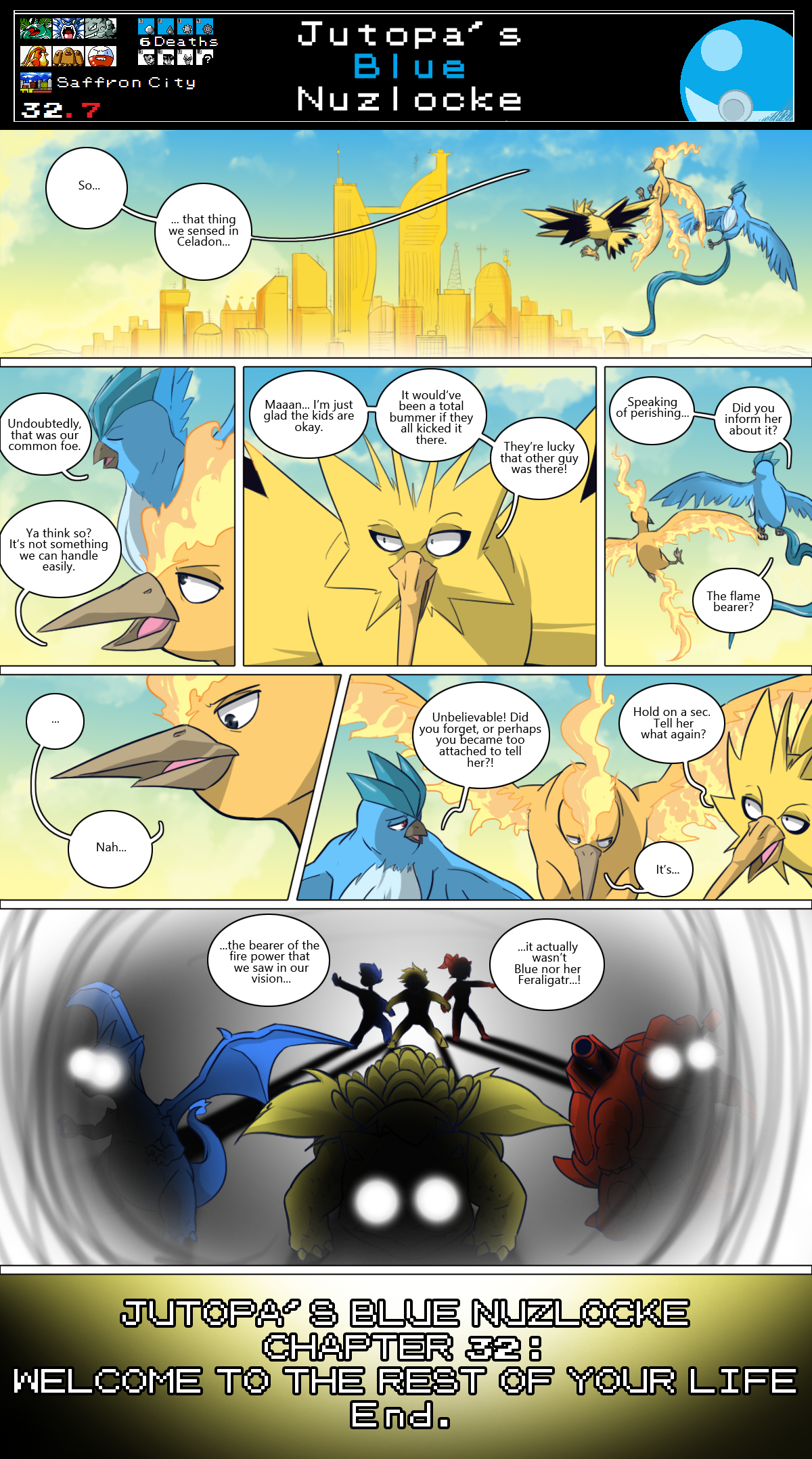 Previous:
==>
Next:
<==
First:
Jutopa's Blue Challenge Vol 1. Cover Page
===============================
Aaaand that's the end of the Celadon Arc! Very short page to end it in a further mysterious note. I was thinking about adding this part to the end of the previous page but I felt it didn't quite go well with it and decided to close the chapter with it.
Anyway, now begins the next arc of this nuzlocke which I will take a short break to actually write as I haven't quite figured everything out yet. When I come back likely next month, it will be with a new cover for the second part and last part of Volume 2 of this comic. Look forward to that

I'm pretty proud of how I was able to draw this whole arc. Duration: March 20th, 2017 to February 13th, 2019, comprised of 61 pages.

I really love the personalites you gave the 3 birds
Reply

Reply

Reply

Reply

the colors look nice in this one. Everything feels harmonious.
Reply

Hot damn, what an amazing arc!
Reply

It was meant to be Daisy? Or what was her name?
Reply

Reply