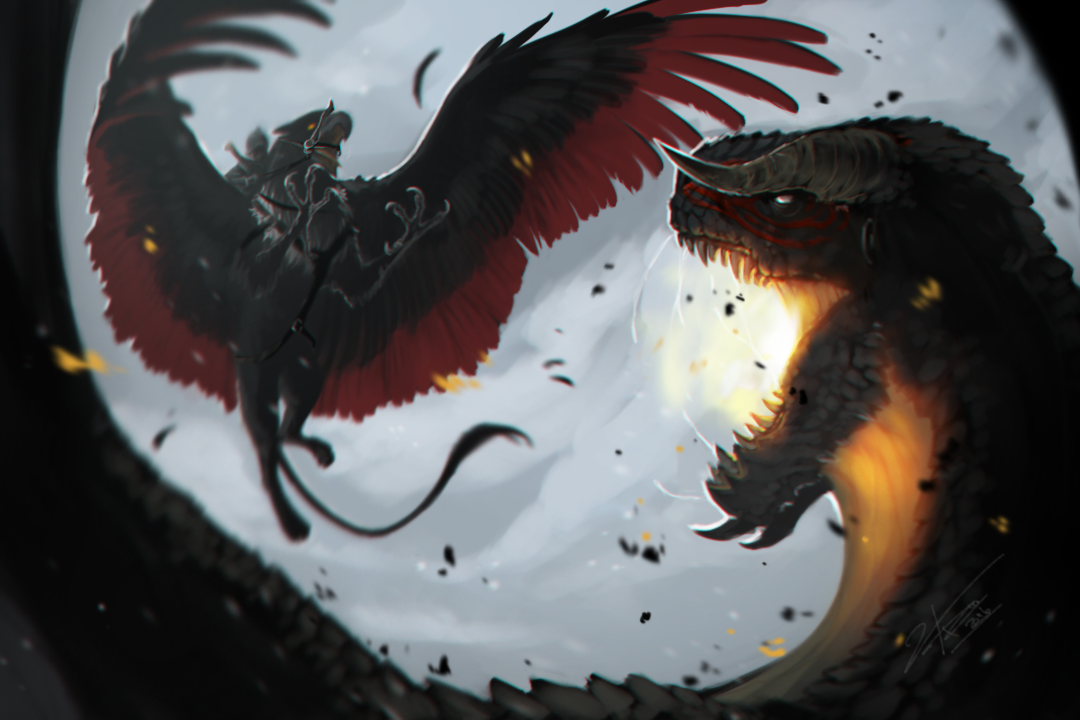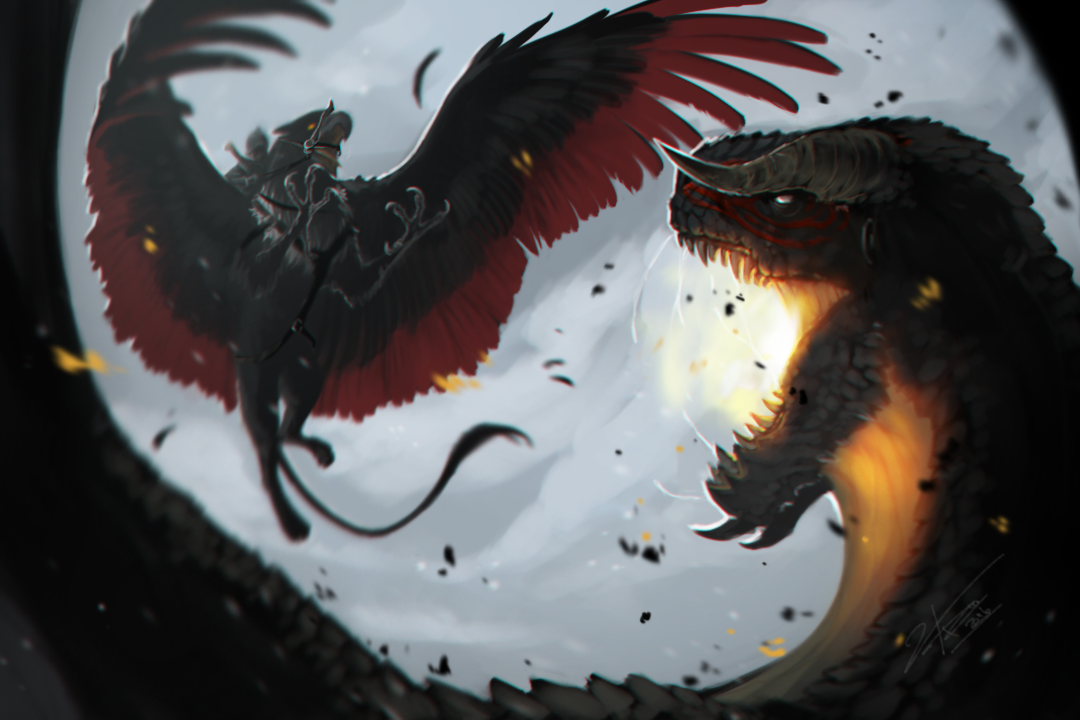 Watch
Artwork for
The Griffin Talons
, a fantasy novel written by Maxime Duranté, autor from L'Attelage.
Sunie and Teli the griffin facing a dragon.
Video here

Magnifique ! J'adore la vue aussi, on se croit vraiment dans l'action

Reply

Superbe !
C'est vraiment dynamique et la vue est excellente !
Reply
Merci beaucoup !! Oui dette fois j'y ai travaillé TTuTT Il faut que je le fasse plus souvent !

Reply