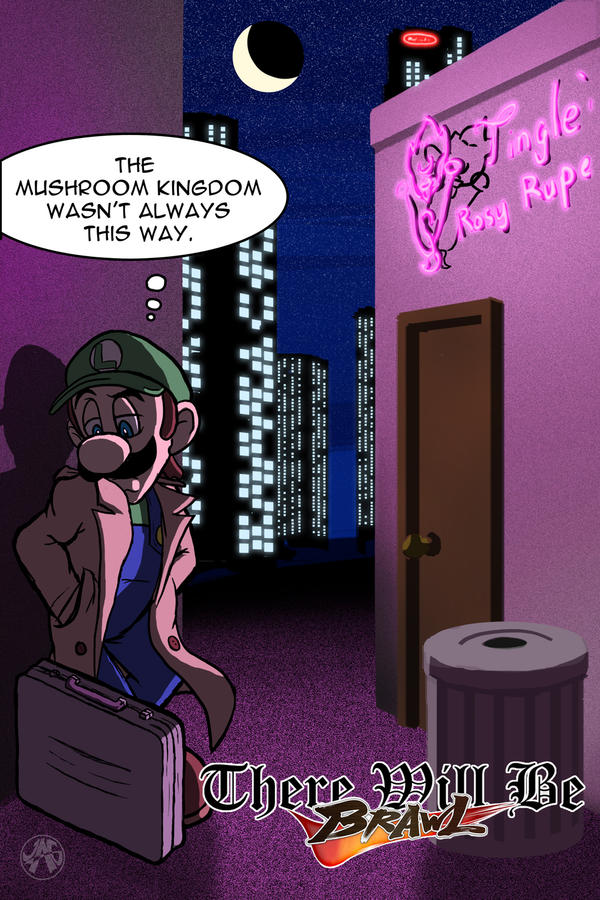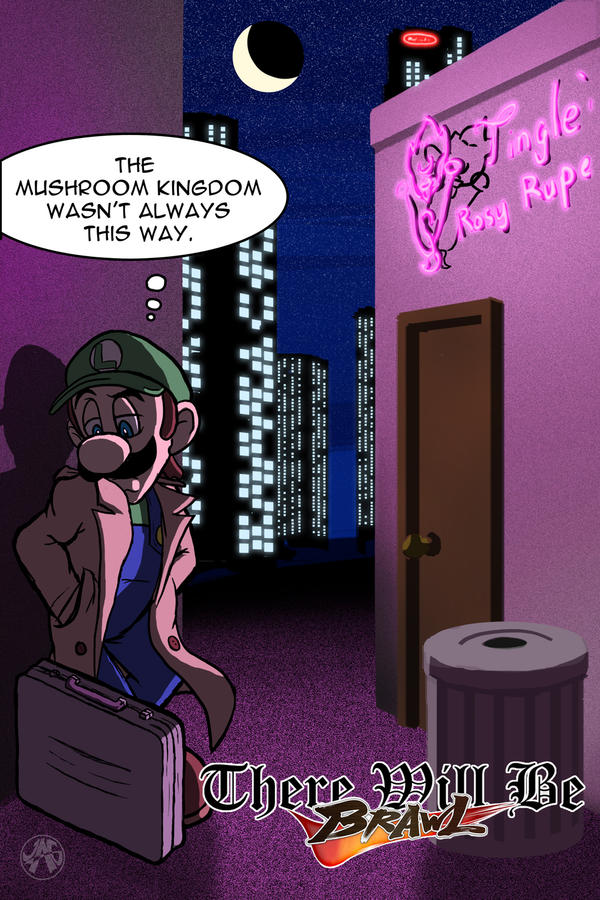 Watch
#2 of the series
Luigi is the main character of Brawl
[link]
and is probably the most complex. So it was kinda hard to pin down how to best do this one.
Luigi is played by Matt Key and is (c) Nintendo
There Will Be Brawl is directed by Matthew Mercer
This is absolutely fantastic! I really like how you drew Luigi as he appears in the outstanding independent web-series "There Will Be Brawl" in a Nintendo-esque visual style as opposed to realistic.

For Luigi, you have drawn and coloured him in pretty close detail and you've captured his original visual style very well. I am also very impressed with how you put as much effort into the colouring, lighting and shading of the background to maintain its urban atmosphere. The background's perspective is very accurate as well.

I also love how you modified the official Super Smash Bros Brawl logo to create your own logo for "There Will Be Brawl," which I believe looks more detailed has more visual impact than the series' official logo.

However, I believe that the background could have been worked on a little bit more for more depth and visual interest. For example, you could have added more buildings to exaggerate the size of the city.

Nevertheless, I really like how you drew Luigi as he appears in There Will Be Brawl in his original Mario visual style. Great job!
The Artist thought this was FAIR
21 out of 22 deviants thought this was fair.