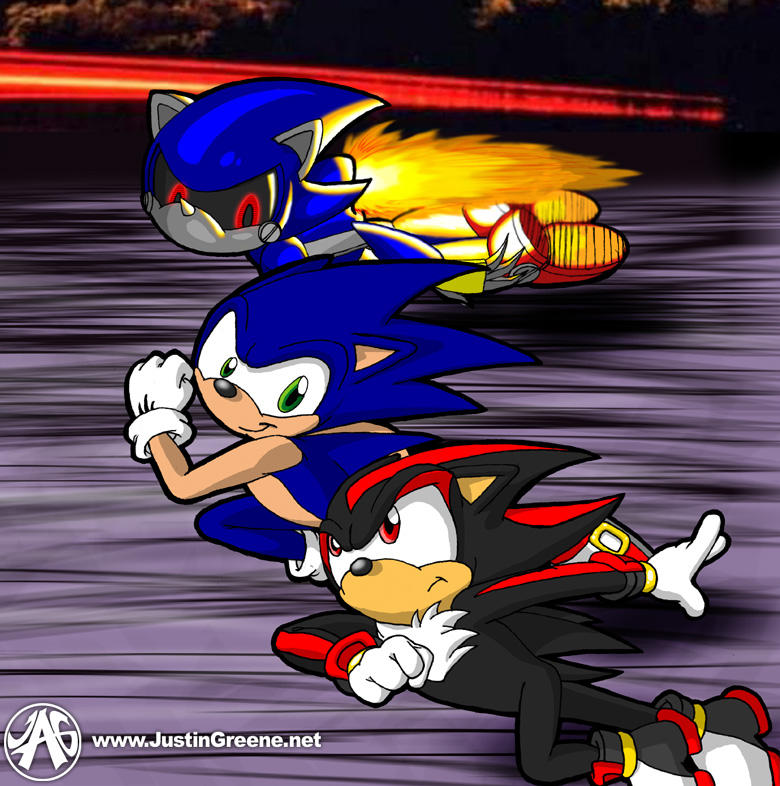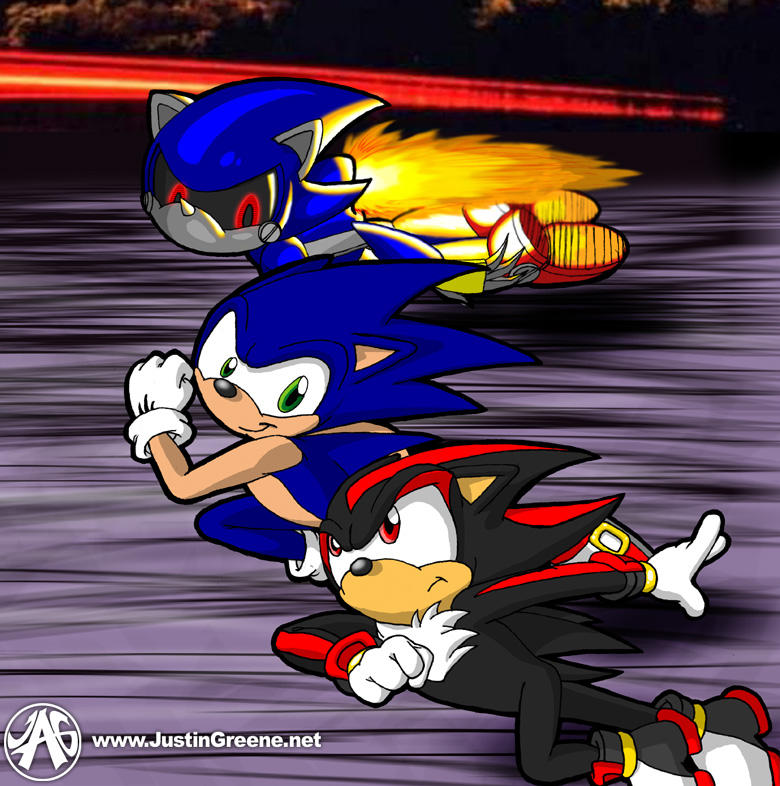 Watch
Back from another long down period, had some modem problems(again). and cause the connection was down so long Photoshop 7 crapped out without Adobe Online, so I'm back to 5.5, which isn't a huge hinderess. bah, nuff whining.
Had this draw for the longest time, just been sitting in my backpack forever. even seen one just like it in Sonic Club after I drew it, but I decided to finish it anyway.
I really like my new tablet, this is the first really pic I've gotten to do with it aside from my LJ icons. I can shade with the pencil tool now.......sweetness!!!

Sonic, Shadow, and Metal Sonic are all Sonic Team/SEGA©
Let me just say, this artwork is wonderful!

It's not everyday you see these three racing each other! The positioning is well thought and the background adds to the depth. The three look very adorable in your style and i love how their facial expressions make it so that they're really into the race and are content on beating each other. Like i said before, these three are rare to see with each other as Sonic is usually with one or the other or Shadow with one or the other, etc. Otherwise, i love this very much and it gives a sonic fashioned vibe! keep up the great work!
The Artist thought this was FAIR
1 out of 1 deviants thought this was fair.