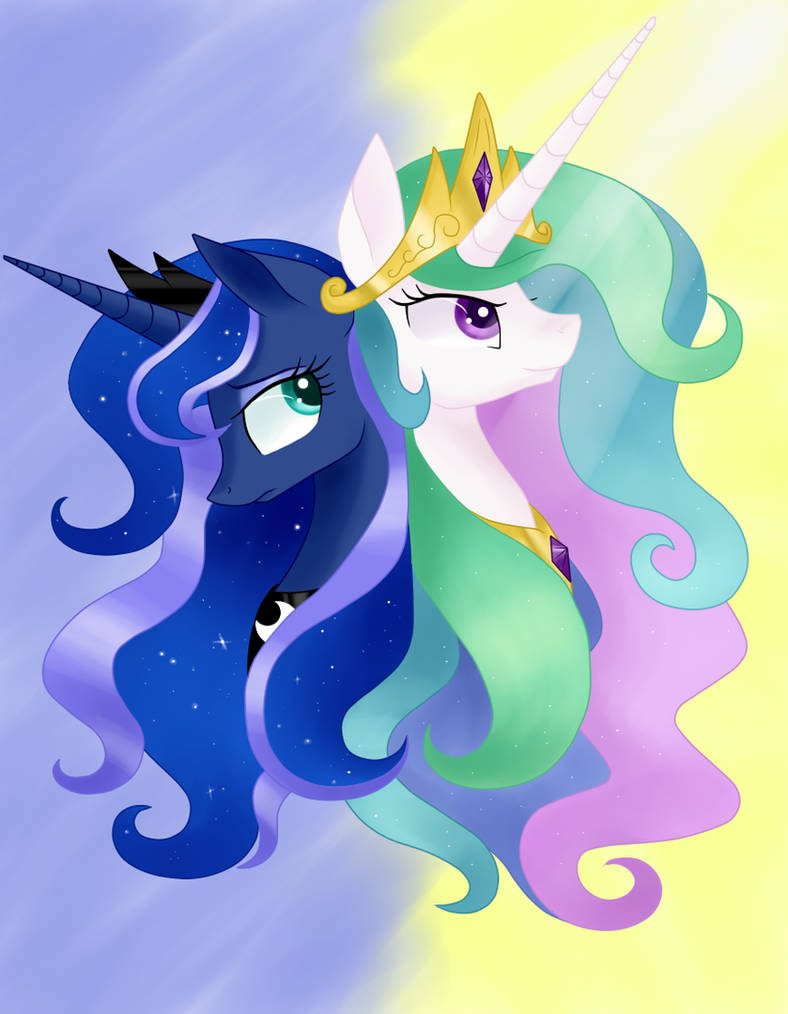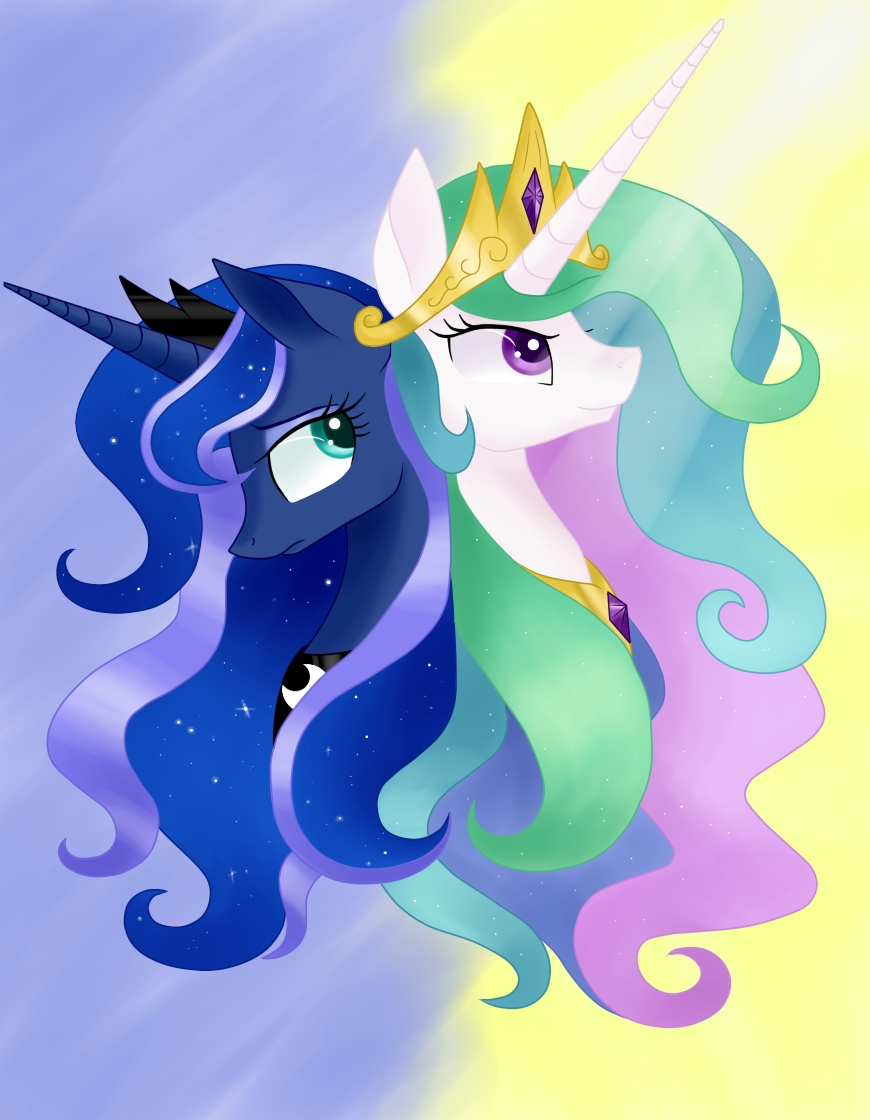 Watch
As you remember I made a deviation called 'Two Royal Sisters' and I saw it and I said to myself, Woah, this is ugly, , there's a lot details that I've forgot when the deviation was submitted, n I felt bad 'cause this is one of my most viewed of all drawings

(
So here, I made a better version of it.
Princess Luna & Princess Celestia | MLP:FiM
©
Hasbro

For some reason I feel that Celestia and Luna would look good if they were both wearing one of these:
img0.etsystatic.com/000/0/5426…
Celestia's would be white (obviously) with gold lace on the edges, while Luna's would be black with purple lace on the edges.
Reply

wow, .. really great ... that exprecions... awsome really

Reply

Whys luna sad?Is this before she turned into NM?
Reply

Damn that's a nice piece!
Reply

Hehe, reminds me of the Two Best sister's Play intro. Prob where they got the idea? *shrugs*
Reply

Reply

Reply