Gummy/Octavia/Grape|She/Her/They/|Loves Gummy bears|Platonically taken|

Art status >0<


Requests: nope
Art trades: nope
Collabs: nupe

Commissions: nope
Roleplays: HECK YES
Adoptables: maybe/soon
code by ComBee-ki

💜~Shout out Board~💜


💙💜 COLLAB ACCOUNT PARTNERS AND PLATONICALLY TOGETHER FOREVER💜💙

💜 You are my biggest inspiration and such a good friend! Even if you aren't online all the time, I understand that!💜

✨ You're the best big sis I could ever ask for! *hugs you*✨

💙 This account is too precious.💙

❤️Whenever you take a long break from DA, I miss you, because you were also one of the first friends I made here....But hey! I'm always gonna be here when ya get back!❤️


💙 You are my best friend, never forget that. 💙

❄Best bubble ever. She doesn't even pop.❄

🌸My twin sis XD Seriously, we have so much in common between OCs it's not funny. 🌸

💚AAAAAAAAAGH! Where do I even start on how nice, kind and loving you are?! AAAAAAHH!? Seriously, I think you're the nicest person ever! *hugs you*💚
⭐️Second out of my Undertale inspirations, you are a bab and I love it! You're the best!⭐️

⭐️The last but not least of my Undertale inspirations, you also have a cute artstyle like the other two. Never stop being the best at what you're doing!⭐️

🌟 One of my new best friends, shoutout to Ellamina for getting her a deviantart account ;w;🌟

💖You're the best at drawing anime and my best friend, And you're the best!💖

💕You're one of my many inspirational beings on this shoutout board, Y'know? I'm happy to be one of your friends and watchers!💕

🌲 CAMP CAMP IS AMAZING🌲
And that's all I have for now! In order to get into here, you have to be my best friend or an active watcher or an inspiration. So keep trying at either one, and you'll make it onto here, I promise!


💛~STAMPS~💛
:thumb697171210:

:thumb696931446:









:thumb710462885:
:thumb710463879:
✨~KINS~✨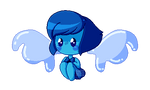 ⭐️~THE NUMBER ONE RULE~⭐️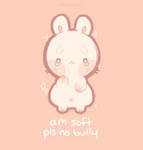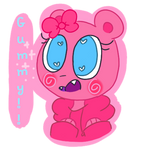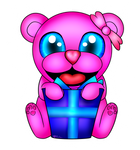 💟~Facts you should know~💟


Favourite Visual Artist
All of my watchers! And my favorites are Ghosteaterfan(Ghostie) and Ellamina(Ella)!
Favourite Movies
Hmmm...I don't have any really.
Favourite TV Shows
Pacman and the Ghostly Aventures, Star vs. The Forces of Evil and Pokémon!
Favourite Bands / Musical Artists
Mystery Skulls, Caravan Palace, Shindig, 21 pilots, and Cash Cash.
Favourite Books
Don't really have any favs....
Favourite Games
Any game that has to do with hub worlds and 3D gameplay experience.
Tools of the Trade
Uhhh....Crayons, markers, pencils, colored pencil, etc. I do traditional art.
Other Interests
Too many to count.