Community Week
"Be yourself; everyone else is already taken."
Oscar Wilde

I have been on DeviantArt for a couple of years now, and when I first started here I felt very intimidated by all the amazing artists on this site. At some point, I wanted to do things just like them and copy their styles photography-wise (we are not talking about plagiarism here), so that I'd eventually improve and be noticed on this site. I soon realized that I was doing it wrong. This was when I started to work on having my
own
art style: something that would define me and not some other artist's work.
However, every now and then, I meet some deviants who feel the same way that I used to feel. People saying things like: "I want people to love my art and be popular here"; or "I should change my art style so that people would like my work more"; or "I should get the same gear as that artist so that I can take the same kind of photographs"; and so on and so forth.
So, here are some reasons why you should create your own art

Because we are all different.
We all have different personalities, different opinions, points of view and different ways to see art. Some people will like your art, some people will not. But what matters is that
you
feel good about your art.
That doesn't mean that you shouldn't be open to constructive criticism or feedback though. Personally, I think that they help you grow as an artist but you don't
need
to adhere to them. You are free to accept or reject them, and that's what makes you
you
.
Furthermore, you can get the exact same tools or gear as the artist you admire and learn all their techniques, but your art will
always
be different from theirs. At most, it may be similar, but not identical.
Because it is about you, not your equipment.
No matter how many tools and/or gear you get and how expensive they may be, that won't necessarily make you a "good" artist.
You can get the latest camera with all the fancy lenses, or the latest tablet with the latest version of Photoshop,
but that won't mean your work will be good or better. On top of that, it won't mean that more people will like your work.
Of course, it helps. This is undeniable. However, it is not about what you have equipment-wise, but how much knowledge you have in your art field, how you envision things, the message that you want to convey and the feelings that you want to communicate through art. That, in fact, makes us all singular, different and interesting individuals.
Because you will never please everyone.
No matter how hard you can try, you will
always
have people who will not like your art. And even if you're lucky enough to have a lot of people who enjoy your work, you will still have some people who will not like it, and they may even leave some nasty comment on your page and hurt your feelings. But once you come to terms with it, you start to not care about it, which keeps you from a lot of trouble and even boosts your creativity and confidence.

Because copying someone's art style will not necessarily make you instantly popular.
No, it won't. You may even have some people telling you things like "your art reminds me of that artist's work", and make you understand how overrated your work is.
You can copy someone's art style as hard as you can but it doesn't mean you will be as trendy as them. So, if you choose to copy someone's style anyway, I hope you have your ways to cope with that!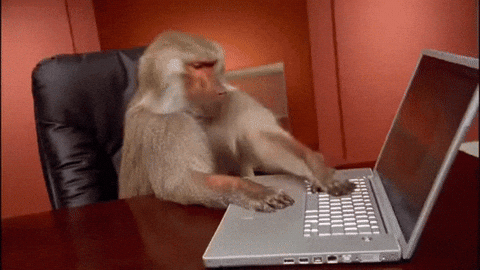 Because it is too tiring to care about pageviews and favourites.
So, your photographs don't get many views and favourites, or you stopped making APN photographs to focus on photojournalism and the number of pageviews and favourites you receive have dropped considerably since then. Does this mean your photographs are not as good as before? Does it make them less interesting? I don't think so. They are just different from what you used to photograph but that doesn't necessarily mean they are necessarily are not as good. Perhaps they are in terms of quality but it doesn't mean that they're bad. Furthermore, you can always promote your work via groups or chatrooms so that they get more exposure and more recognition. You can also
do some research in order to improve.
On the contrary, just because an artist has, let's say, 1,000+ pageviews and 100+ favourites on their work, it doesn't mean their work "must be good" and that it "must" be better than yours. It just means they are more popular than you. However, popularity doesn't define their art skills. And even if they are, indeed, terribly talented, then you can use them as inspiration in order to help you find your own way of creating art.

It is all about confidence and feeling comfortable enough with yourself to do what you
want
to do and not what others want you to do, even if that means being less popular that you want to be.
Of course, that shouldn't make one stubborn and reluctant to any suggestions/feedback/constructive criticism since they can actually help you improve your art skills. And sure, it helps if you can have some inspiration and do some research. But what is most important is to always look at art through your own eyes in order to create your own work - a work that defines you... which is, after all, the true meaning of art. How dull would the world be if all art looked the same?