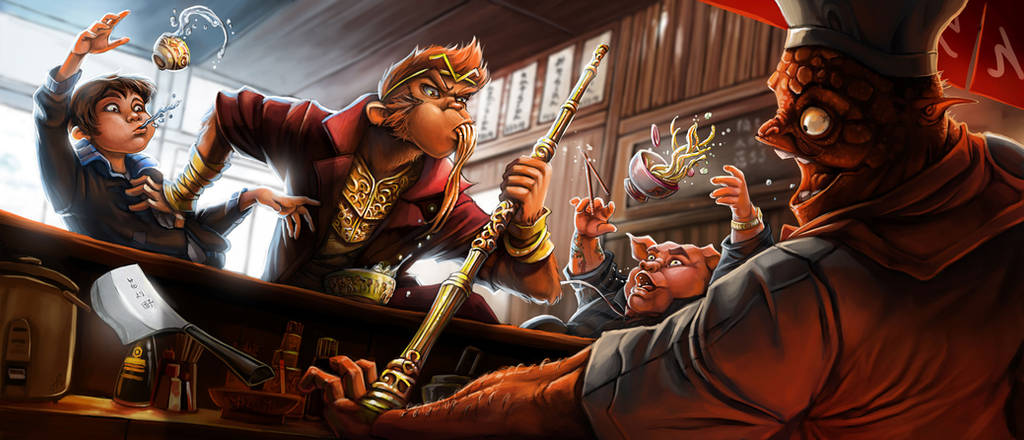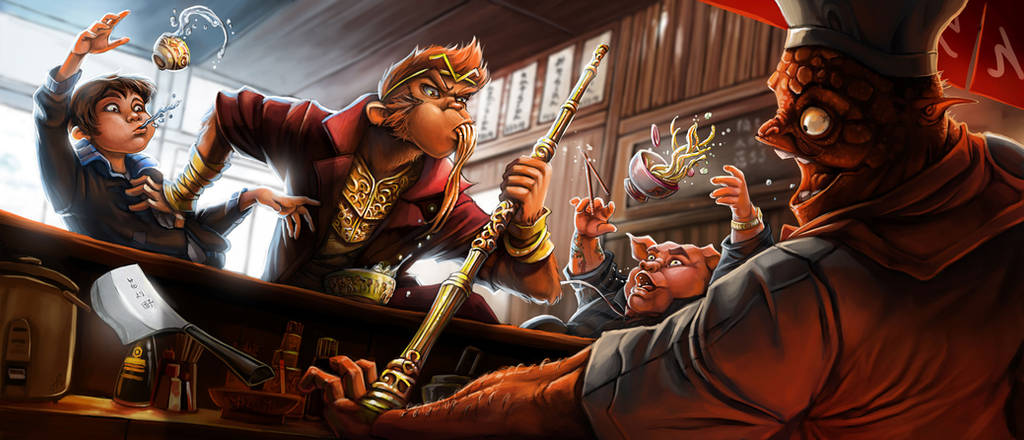 Watch
Monkey King and his companions comic style!


was a bit confused by what the image was suppose to say.. but after reading your reply to the person who inquired about this before me it makes sense.. Its a nice work.. you should put the story on this work in your description so that people are not confused by it.. not everyone reads a few comments before posting their own like I do..

Reply
An absolutely wonderful picture :3.
But, I'm a bit confused... What is going on in it? Is the chef supposed to be Sandy/Sha Wujing and the pig Pigsby/Zhu Baije? Why is Wukong annoyed/angry at them? And is the guy he just shoved just some random person or someone else from Journey to the West?
The image is very nice but, I would really like to know the story behind it

.
Reply

Hey!! I do have a whole story for that on my mind actually. The little boy is the reincarnation of the monk, the fat pig obviously pigsy and the cook is just some random demon who has a taste for monks/kids. Basically, these guys were just hanging out eating when the demon cook tries to make them into some special ingredients, hence the annoyed look on monkeys face. I guess he doesnt like to be disturbed when eating. ^^
Reply