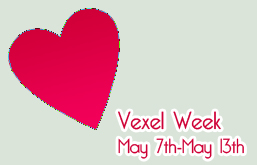 Learning vexels takes quite a lot of time, especially if you have never worked with the pen tool. This is where tutorials come in handy.
If you browse DeviantArt you'll find some useful and good tuts, starting from the basics of vexeling, through making hair or eyes. The only thing you have to remember is that tutorials are here only to help you start and discover your own style and technique. You don't have to follow them step by step. Don't be afraid to experiment, you never know, you might create something extraordinary.
Basics
Here are few walkthroughs, step by step, explaining how to use the pen tool.




:thumb38531790: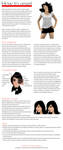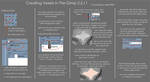 As said before it's really up to you which way you'll choose, there's no perfect method of making vexels.
Hair


:thumb90386972:
Eyes
:thumb75759309:
Other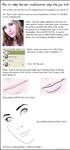 And now grab your pen tools and enter the contest!
fav.me/d4yyrkc