Fridaylicious#38_Butterfly
30 Favourites
23 Comments
1K Views
What is Fridaylicious?
It used to be a weekly themed art feature. Now I'm thinking about posting these articles every 2-3 weeks.
It has been a long time since previous Fridaylicious article was posted. It happened mainly because the new browsing system but also because... well... I had better things to do.
This article is dedicated to
malivampir
who somehow 'forced' me to post this

Sit down and enjoy these beautiful pieces of art. Remember to comment/fave them!
:thumb65971444:
:thumb53374760:
:thumb35310217:
:thumb24394217:
:thumb53778080:
:thumb58158463: :thumb57411599:
:thumb30342844:
:thumb73143321:
:thumb59641570:
:thumb34245126:
:thumb65087735:
:thumb59340822: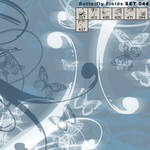 :thumb32356697:
:thumb51612036:
Feel free to suggest future themes.
List of previous articles:
jussta.deviantart.com/journal/…