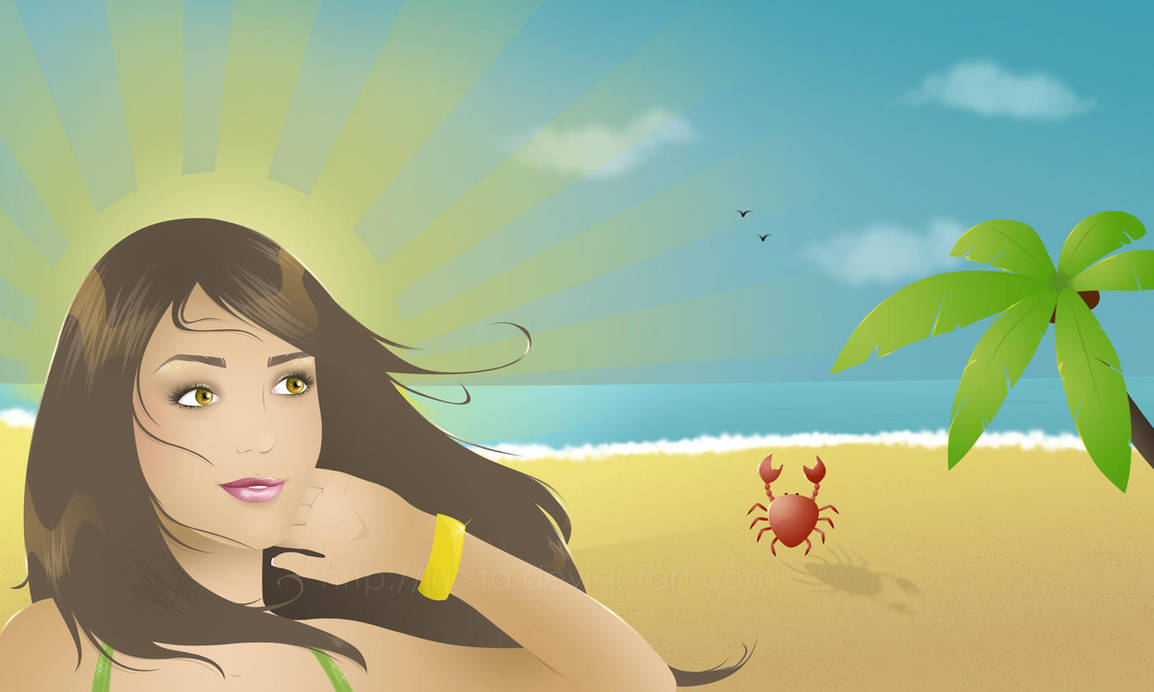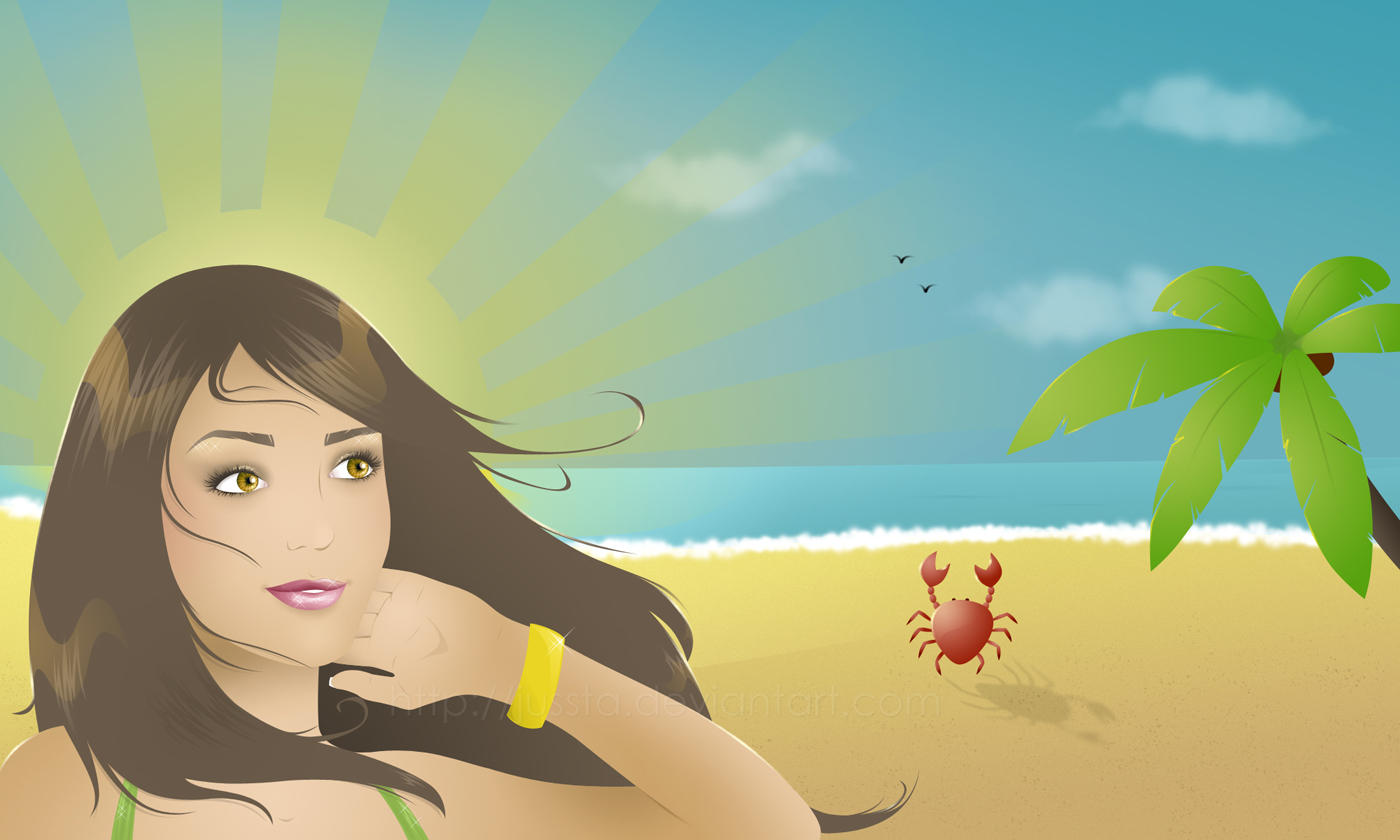 Watch

Wow...brilliant work,i can almost feel the beach and the summer's mood..
Reply

This makes me want summer even more!
I like it

Reply

really nice.. but i think the sun coud be more brighter..more liver
the rest is ok..
sory the very poor english
Reply

thats super cute! I love the palm tree!
Reply

... takie skromne... ciche i spokojne... gorąca pocztówka na wakajce...

Reply

Ach, od razu czuje się lato, swietna praca

A za oknami dopiero skrada się wiosna...
Reply

Gorgeous! I love the tree and the crab, and the way you've done the girl's hair is just lovely! Nice work

Reply