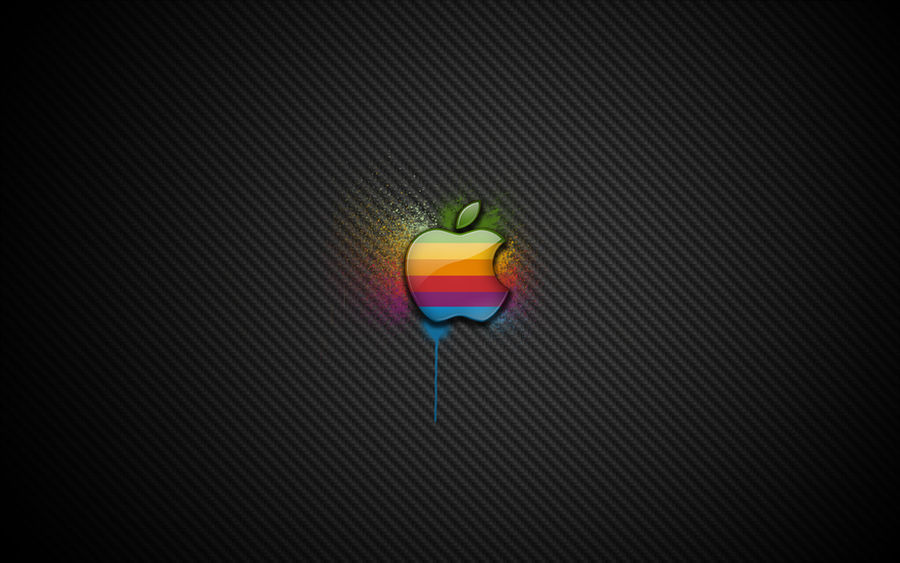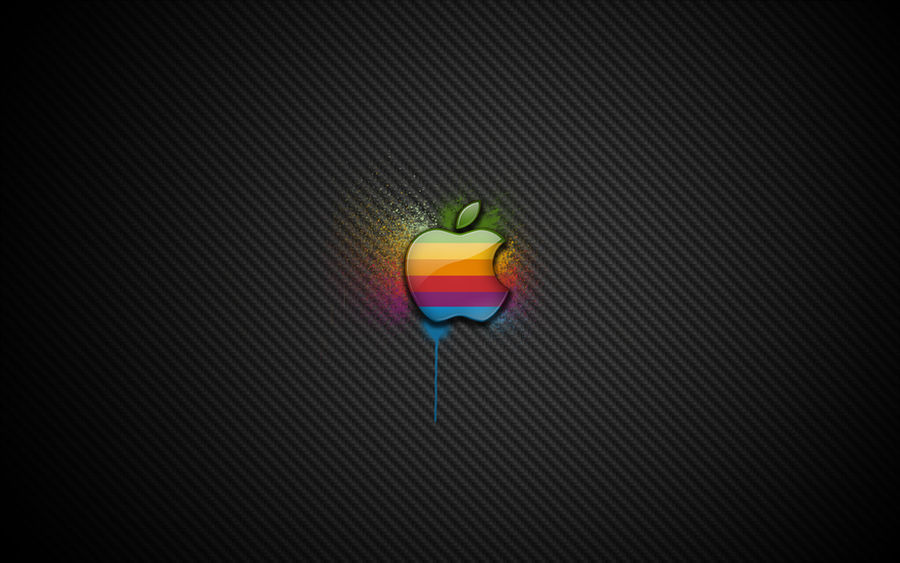 This is another version of the wallpaper that started out as 'It's just better' ...then progressed to having no text, and a while back I thought I might make it semi-graffiti-ish...
So here's the result!

Please comment,
fav if you download
and let me know what you think about it!
Some feedback would be very nice

Thanks a lot

Update:
By request, there is now a 27" version of this wallpaper available
HERE
. Thanks


Hello! Cool wallpaper!

I am currently compiling themes for Windows 7 consisting of the best of the Artwork/Wallpapers available. The themes are being compiled on a variety of topics. These themes are featured on our blog. We have started a gallery of Windows 7 themes here.

I wished to make a theme about Apple. Plan to use your Apple Wallpaper in the Theme. For credits, a text file would be provided with the theme, which will give you due credits for your work as well as a link to your profile on DeviantArt. The credits are also given in the Deviation details. Please see my Profile and gallery for details.

I have permission from quite a few DA Artists. Hope you too are alright with this!
Reply

Yes, with direct credit provided with the theme, and on pages associated with it - I don't mind you using my wallpaper.
Thanks for the interest

Please link me to the theme when you've completed it!
Reply

Well, just to be clear, Credits are given on my DA profile and Credits are present along with the theme in a text file. The Themes page (on the site) also states that All Artworks are property of Respective Owners. We do not assert any claim on these works, which we collect after permissions from Artists.

You can check from below links!

Hope this is OK.

Will surely link you to the theme when its completed!

Reply

Thx! this will be on my desktop from now on!

Reply

Excellent work. Love the vibrance!
Reply

Hi looks awesome man , really smooth and sexy.

But can you make a 2560x1440 or 2560x1600 version?

grtz,
Reply

New, larger version at 2560x1600 now available

Reply

I shall get to it now...
Check back in a few minutes, hopefully it'll be up

I'll post a link on this deviation to the larger version
Reply

Reply

Reply