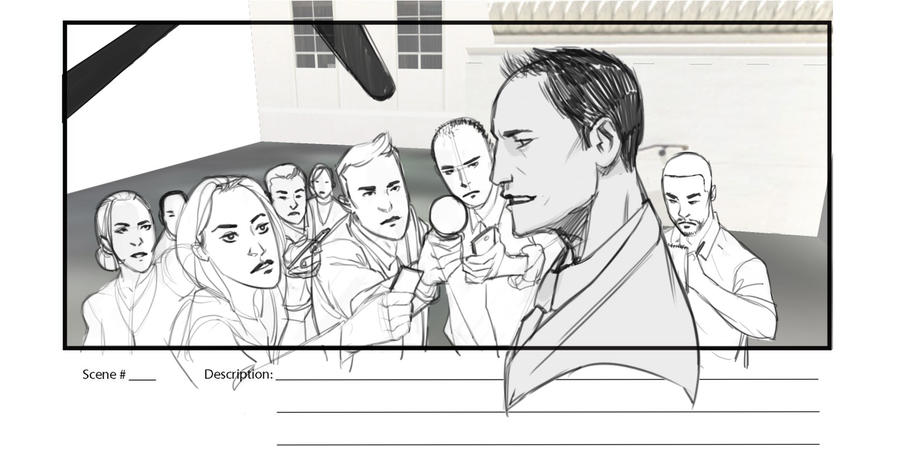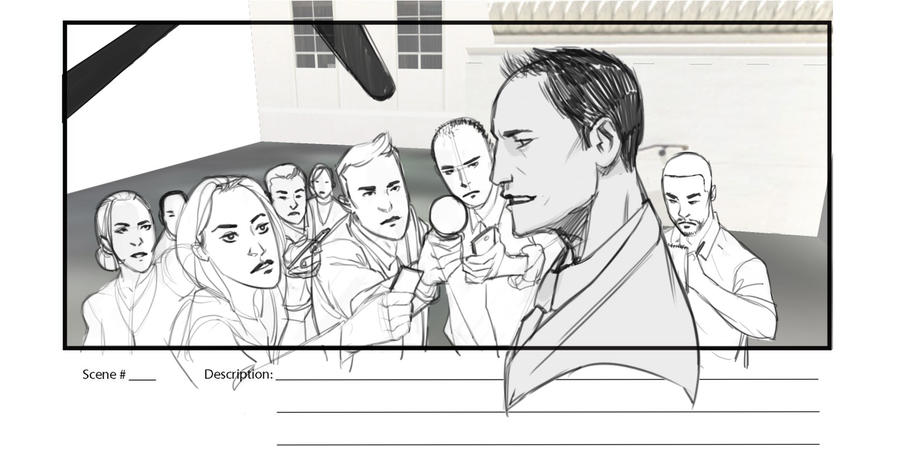 This is a panel from a short film that I was going to shoot this weekend. A bunch of stuff fell apart and we weren't able to do it. I may return to the project sometime in the future, but right now, I have a bunch of stuff on 'stove' right now.

Ughh how do you do clothing wrinkles so well? I struggle with that/ I love this composition.
Reply

The secret to wrinkles is that they 'tuck.' Think about arm pits, waists, knees, and crotch areas. Clothes tuck into those areas, and so I use my imagination to think about how clothing tucks into these areas, and go from there:] Thanks a ton lady!
Reply

Oh no! I'm sorry to hear that. I know how excited you were about the project. Your storyboards for it are quite lovely, though.

( can't help but notice that one fellow looks a tad like you.)
Reply

Thank you so much:] I had a blast drawing these! It feels a little better when it's your own film ya know? Don't feel too bad, I got a lot of other stuff going on. I'll get around to filming something soon;]
Reply

Reply
Reply