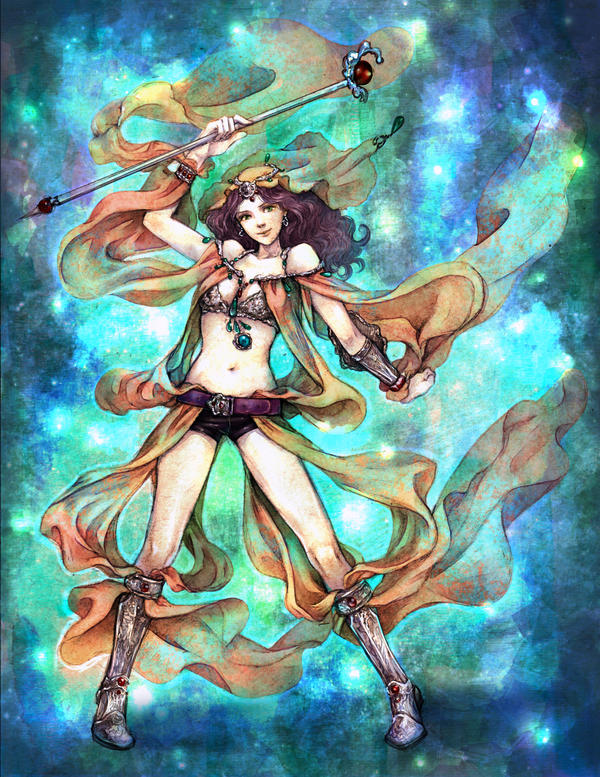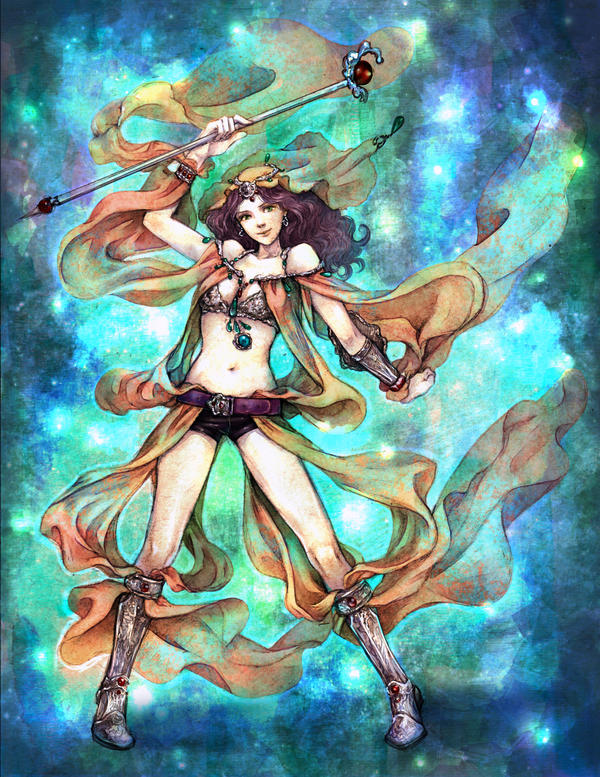 Watch
pencil, SAI 2010.6
I was painting with blue cloth one (No.1) with purple background first,
but didn't feel quit right, so I went with this one (No.3).
thanks for everyone who helped(vote) me to chose the coloring on the cloth!
sketch
6/24, 2010> woooooooooooooo!!! I made it to Semi-final!!
I am soooo honored!!!
I would be extreamly happy if I could get in the final,
but this is already enough prize to me.
thank you all who are supporting me

THANK YOU!!!
Daily Deviation
Given 2011-05-21
Sorcerer
by *
jurithedreamer
CATEGORY: Contests / 2010 / Fantasy Earth Zero Contest
Having made it to the semi-finalists in the Fantasy Earth to Zero Contest, this traditional art work sparkles with imagination. The "Sorcerer" is simply lovely and the colors are scrumptious! Do take a look at the artist's gallery. You won't be disappointed. (
Suggested by YukiMizuno and Featured by WDWParksGal
)