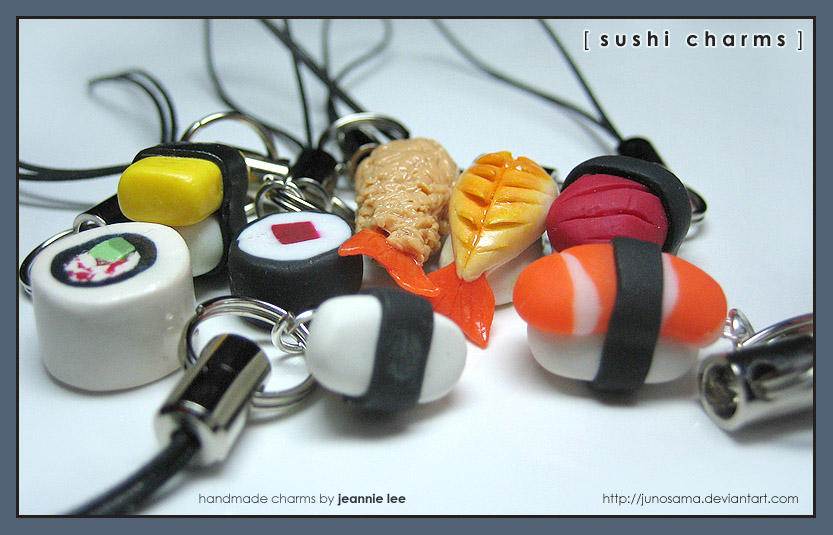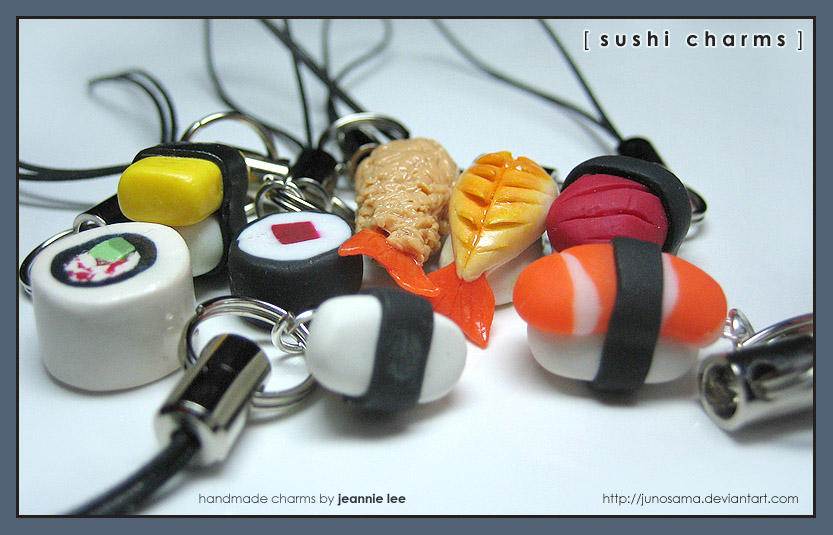 Watch
Some assorted sushi charms. From left to right:

- California Roll
- Tamago Nigiri
- Tuna Maki
- Onigiri (sorry, it fell over right when the photo was taken XD)
- Shrimp Tempura
- Shrimp Nigiri
- Tuna Nigiri
- Salmon Nigiri


Handmade with Sculpey + Cernit combinations.

All pieces are approximately 1-1.5cm in size.