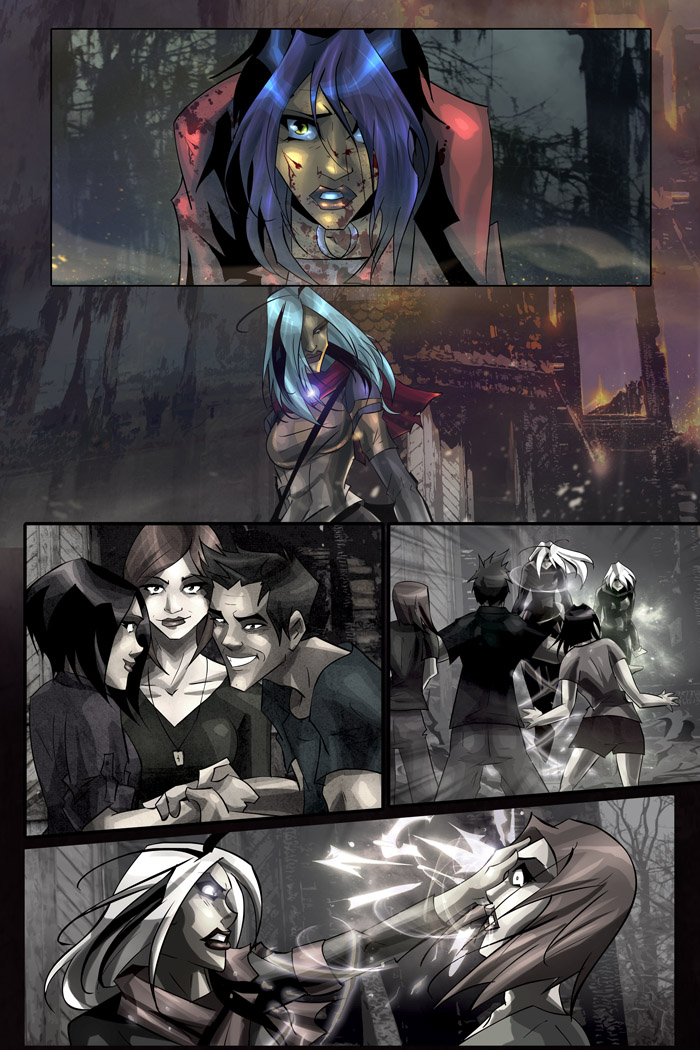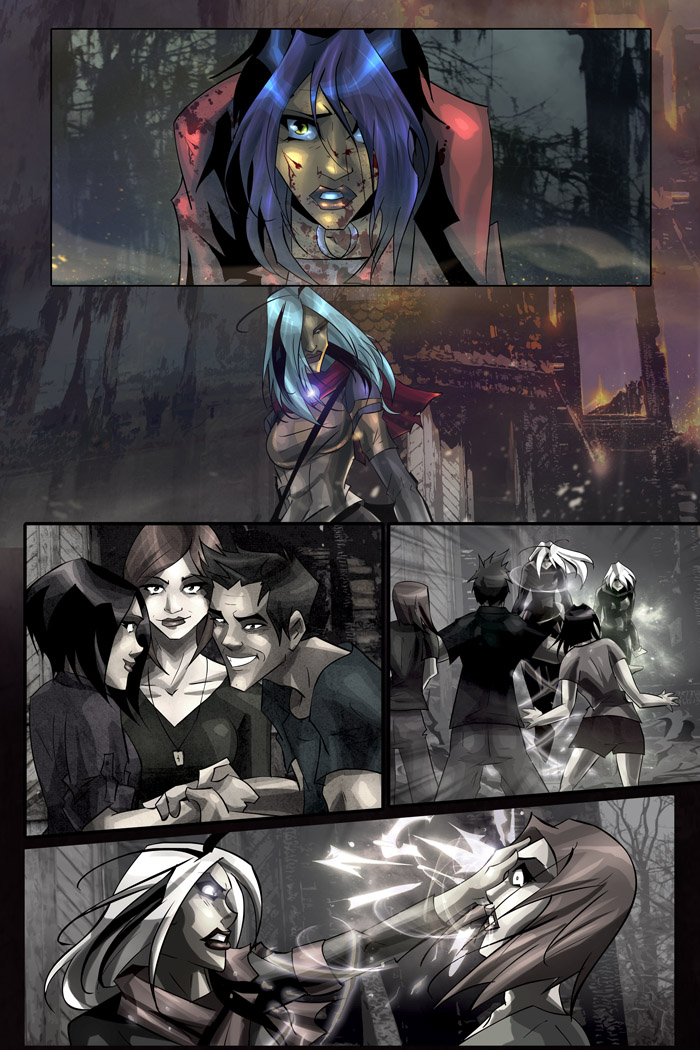 Watch
** just a heads up - you didn't miss pages - extra pages were added to the on-site SCD archive.

**** ALSO, leave a comment, man! I miss hearing from you guys! ****

NEW COMIC : STAR CROSS'D DESTINY

Trauma is complicated. I got to see the Fisher King a few weeks ago (highly recommended) and Parry's reaction to his trauma was very well crafted. It affects everyone differently, it presents in unique ways. In Juno's case, she blocked this whole part of her past out and Shades' death has triggered it.
Making Noiyal look younger was weird. She's such an angled character. Went back to the old desaturated look. Wanted to go completely B&W but thought that might be just too drastic for this page. Still doesn't look quite right to me. Not sure my way of coloring now lends itself to the desaturated look. Also, seeing what Noiyal's powers do now, I thought the last frame was sufficient. Juno's mom obviously dies here via the manipulation of her intracranial pressure.
Man, what a bitch. It's hard to imagine that we'll ever relate to Noiyal... And who the fuck is that next to her?

---

Star Cross'd Destiny is a cajun-spiced superpowered action drama comic that updates weekly.
THE BEGINNING | LATEST COMIC