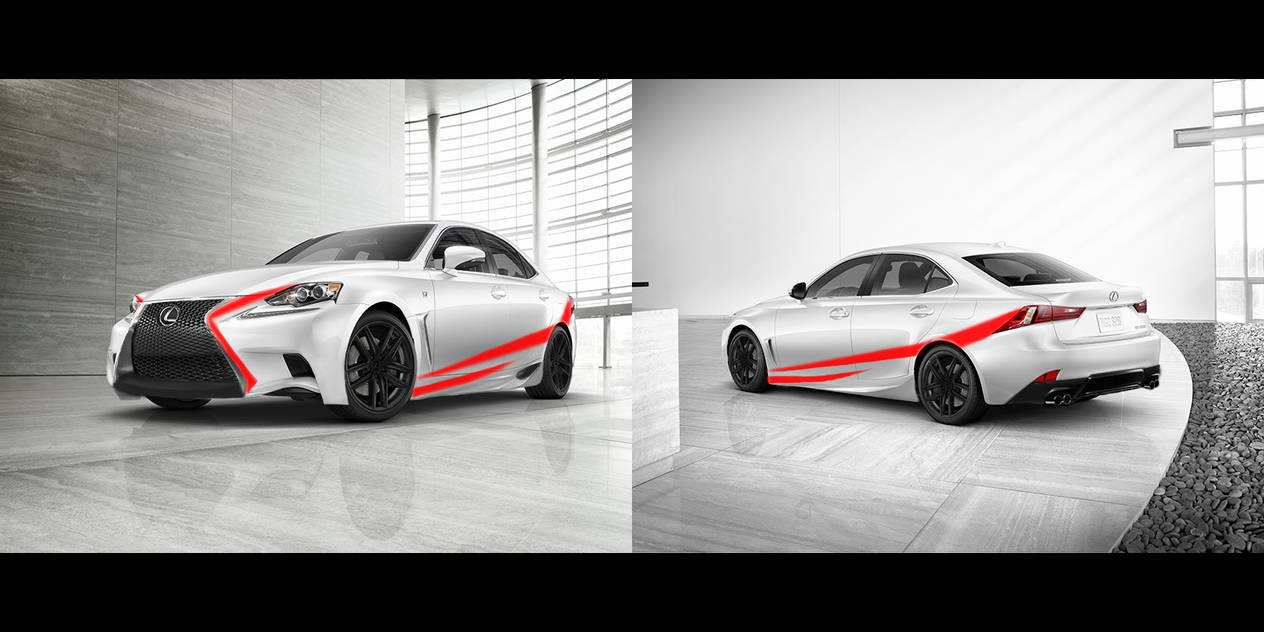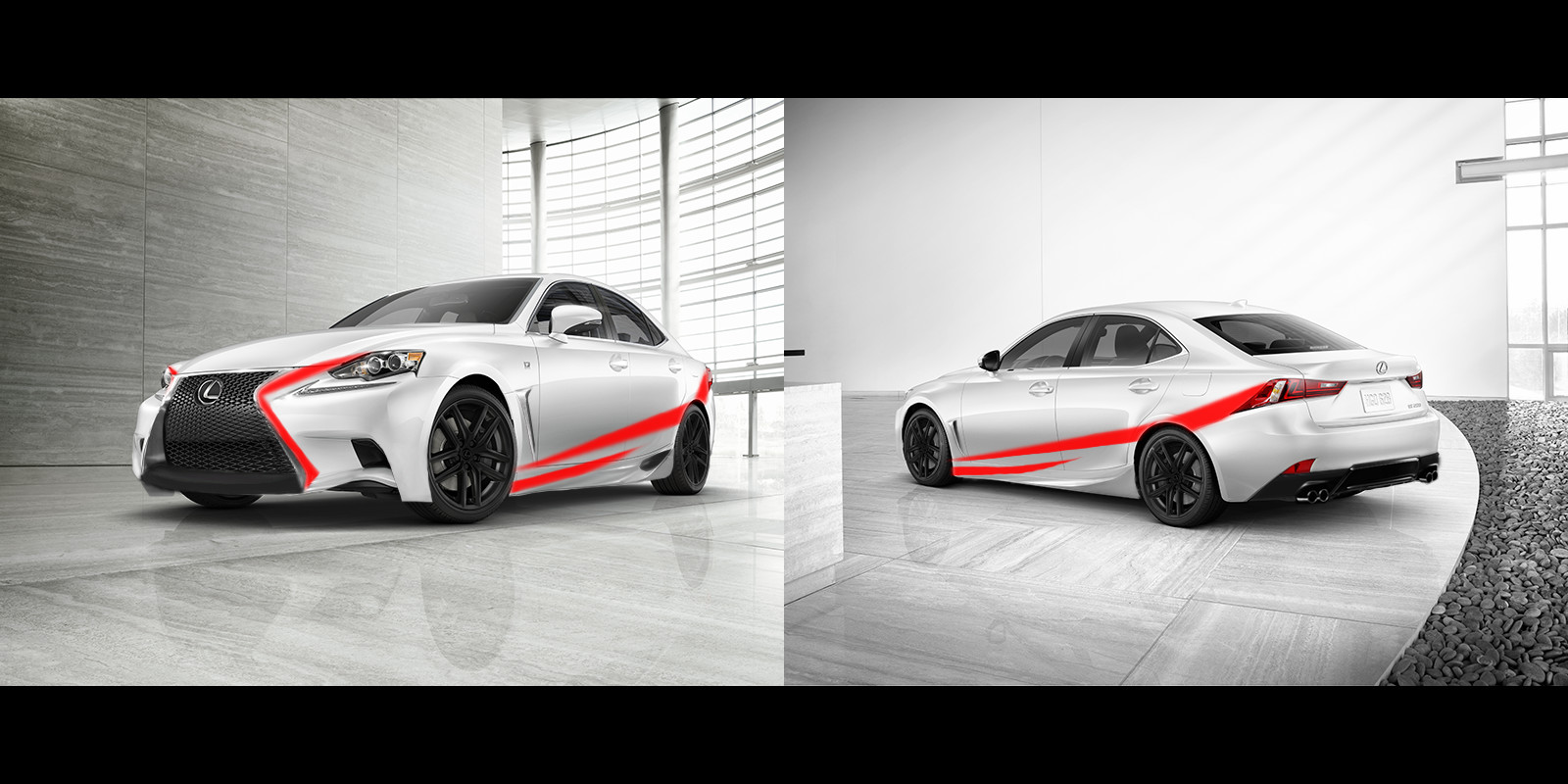 Watch
With this one I made the chrome around the grill bigger like the LF-CC. Bottom part of that chrome is painted black to increase aggressiveness.
I added vent does not block the door as it is on a body that is lower.
The front fascia was extended downwards to make it look like fangs.
The exhaust is based on the TRD design.
Due to the change of angle of the lines, I decided to connect the rear lights to the front in that fashion using red lines.
Not too much was changed because I still wanted to keep the characteristics of the 2014 IS.

I like this design a lot. You did a solid job! The lines make it look super aggressive and the black rims set it off nicely. That Quad exhaust is mean! Definitely in the top 10.
Would you mind telling me what you think about my entry?

josephmaher.deviantart.com/art…
Reply