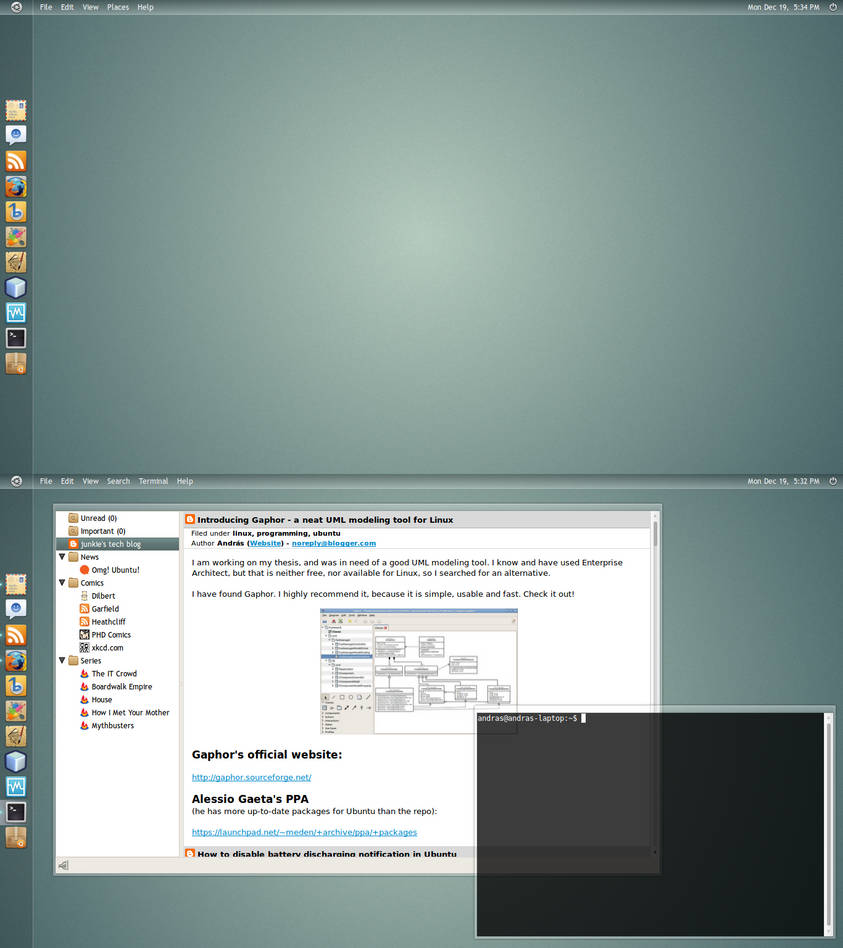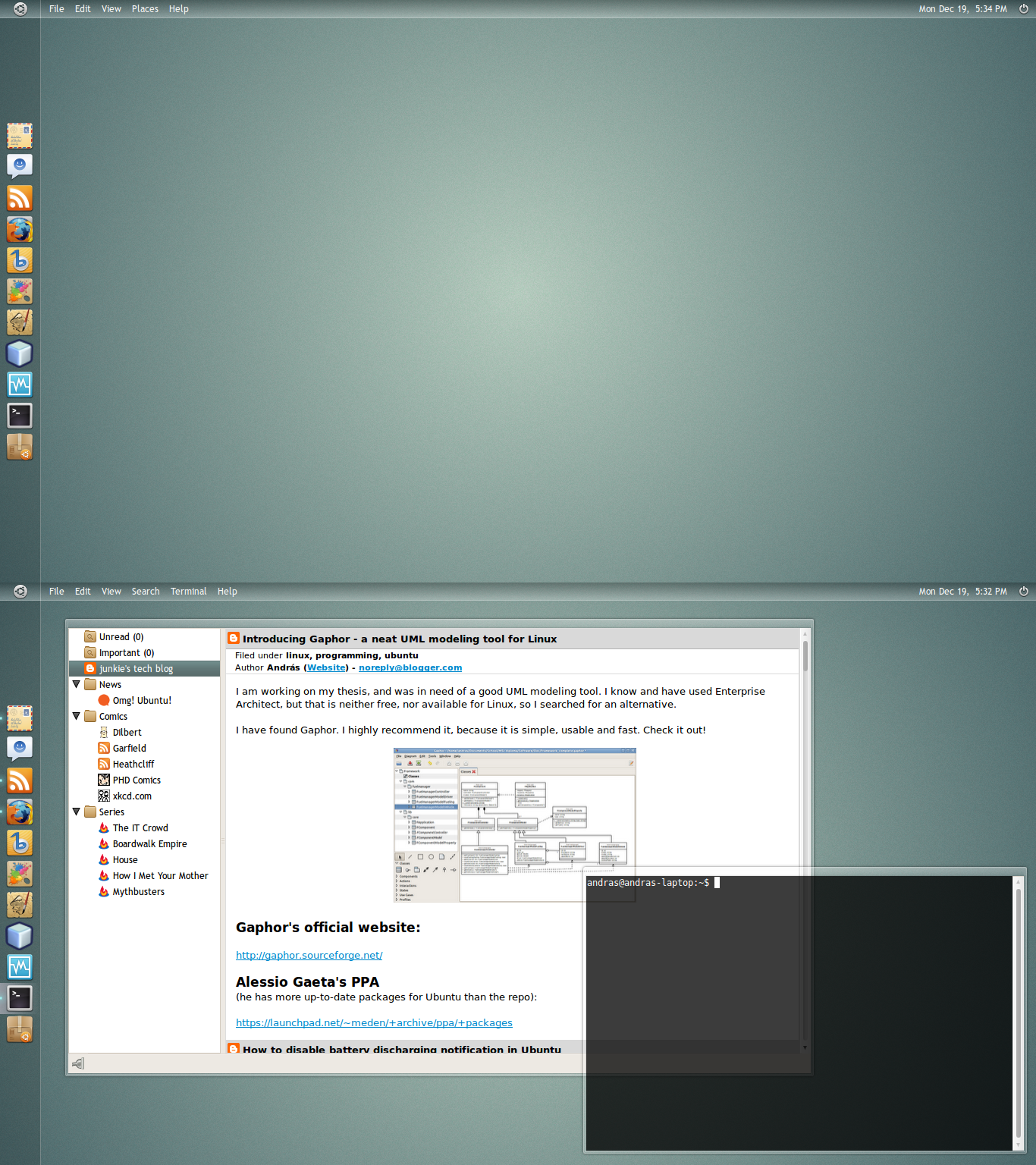 Ubuntu 11.04 amd64
Recreated lassekongo83's "failed idea" based on his screenshot.
Panel overlays are embedded in the wallpaper, which is a two color radial gradient with a hint of noise.
Using lassekongo83's Soothe GTK+ theme and SootheGlass Emerald theme.
Top panel is gnome-panel, side panel is Docky.
Icons: Faenza Dark
If you want the wallpaper, or the panels-overlay, just ask.

UPDATE, 2011.12.22:
- Wallpaper now available here:
[link]