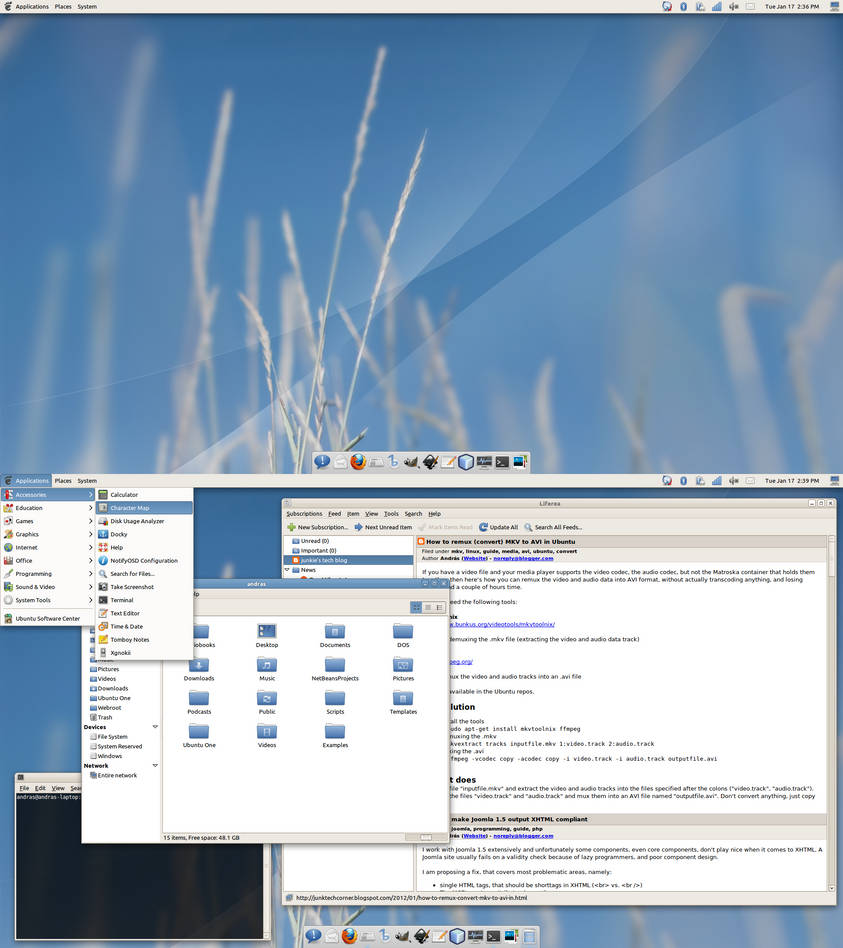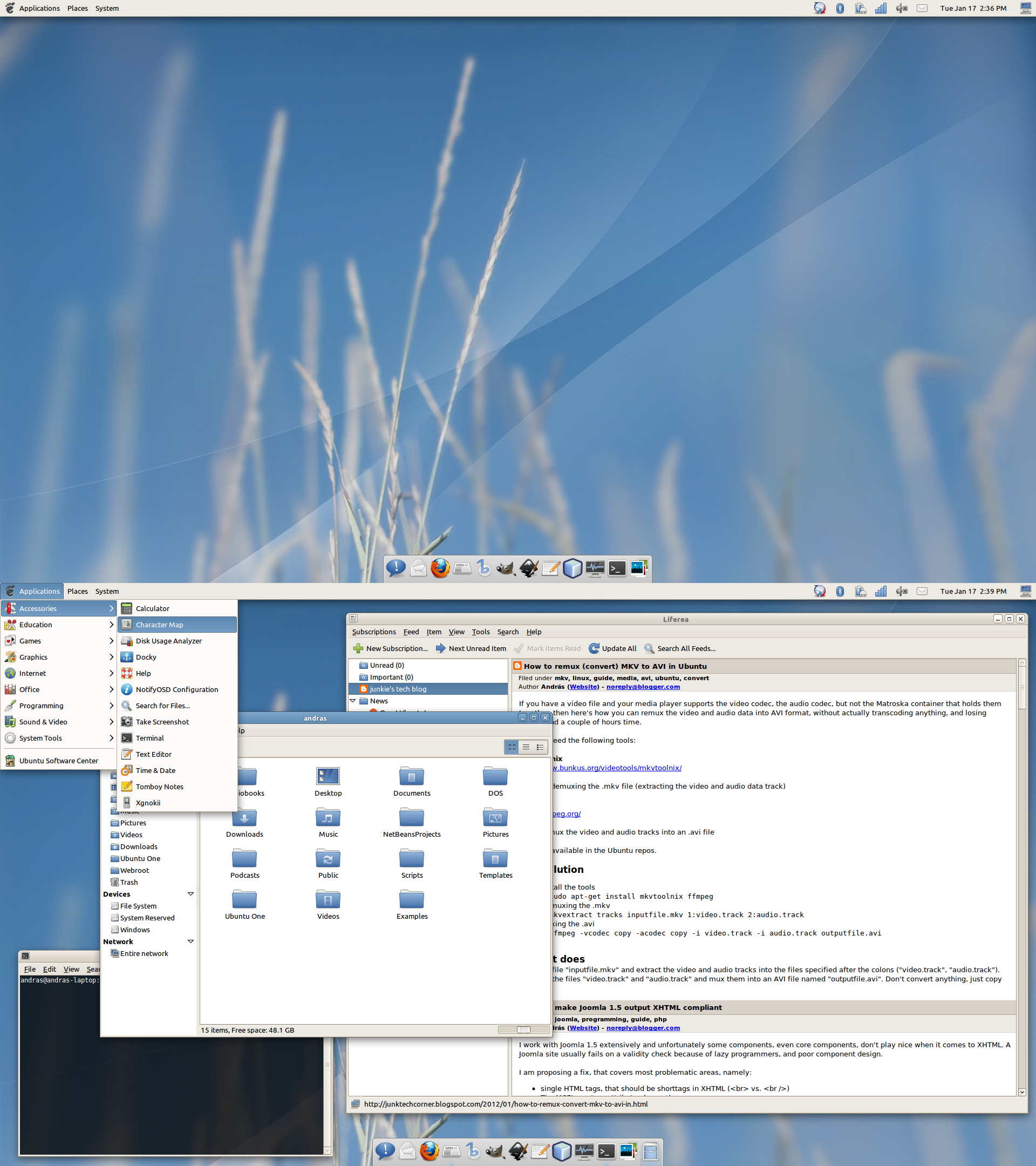 Watch
I was trying out the elementaryOS panel-dock combo, works.
Fun fact: did you know, that you can get rid of the Me-menu indicator?

OS: Ubuntu 11.04 amd64
GTK+: Clearlooks inverted
WM: Clearlooks
Icons: GNOME Brave

Nice, what's the font used?

Reply

That would be "Ubuntu". Shocking, isn't it

Reply


OOOOOOO Makes me wanna install Ubuntu 10.04. Could you share that theme and WALLPAPER, pweeez.

Reply