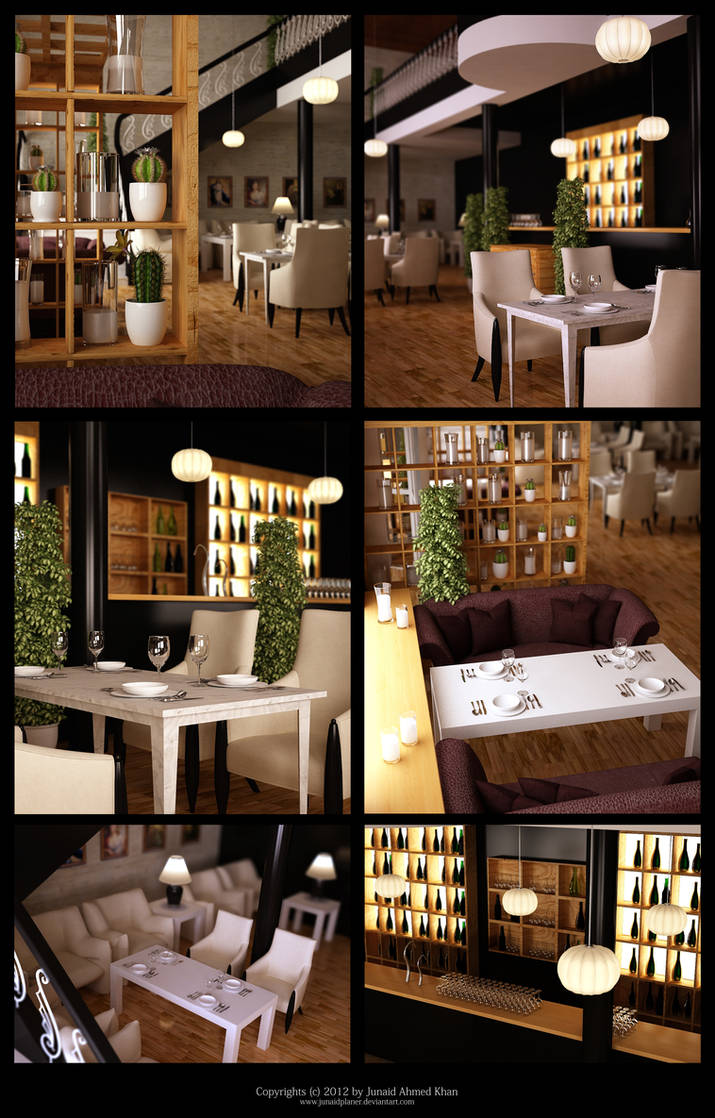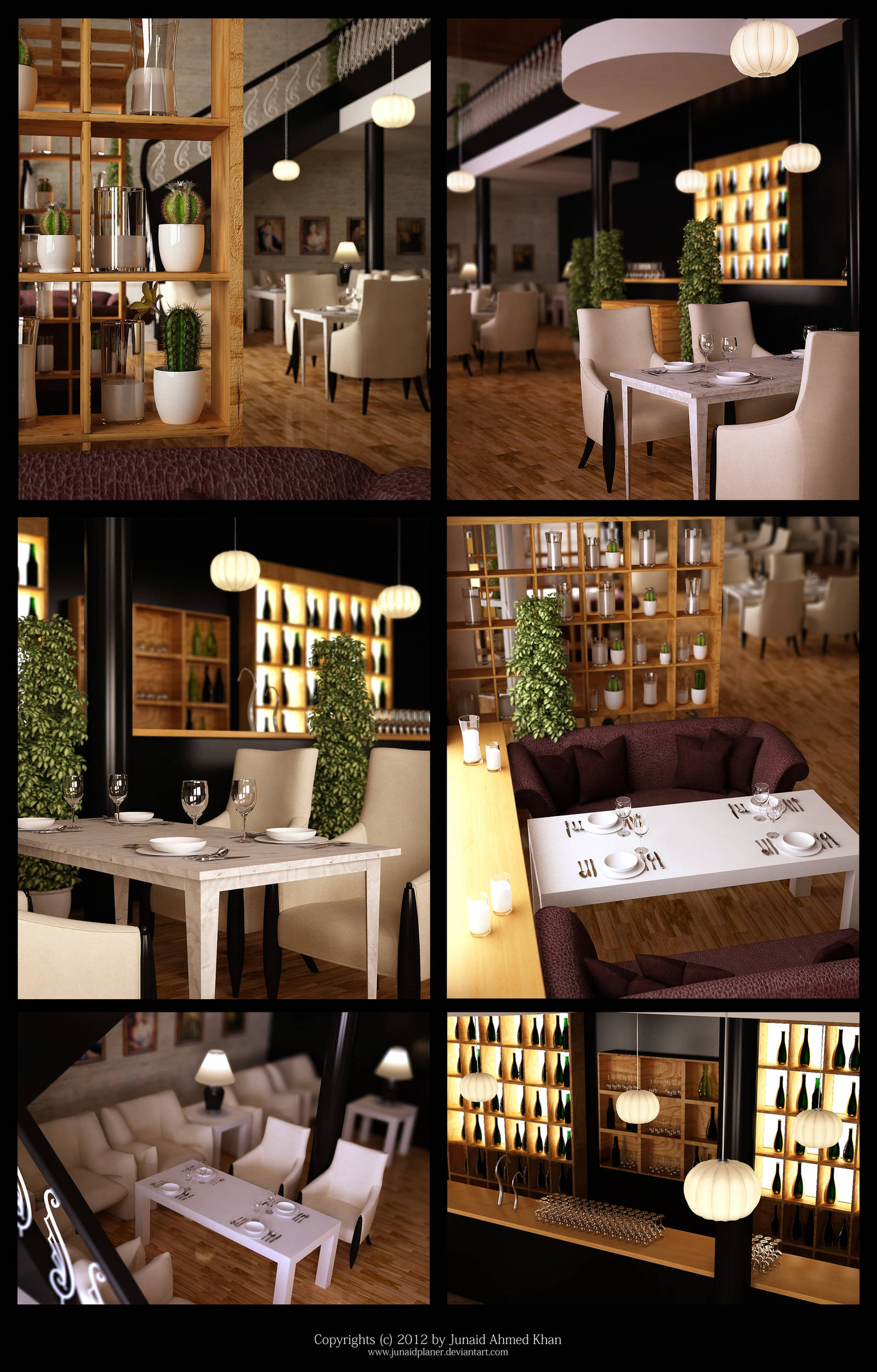 Watch
I've been quite busy with work lately in office, not much time to submit a new things. This is one of the jobs i had been working from last week. I rendered several shot but I didn't really want to waste too much time posting all of them, so I made up all of them together. Please view with full image. All renders made by 3ds max 2009 with V-ray. Copyrights (c) 2012 by Junaid Ahmed Khan.
Comments and suggestions must be appreciated.
Hope you like it.

nice junaid very outclass work
Reply

I thought it was real

Reply

wow nice work. the depth of field is a nice touch up (:
Reply

Reply

wow............... Excellent work ... Really like it... Good Luck !
Reply

Reply

Very niceeeeeeeeeeeee


Reply

I LOVE this. It really looks like a real restaurant. Keep up the good work!
Reply