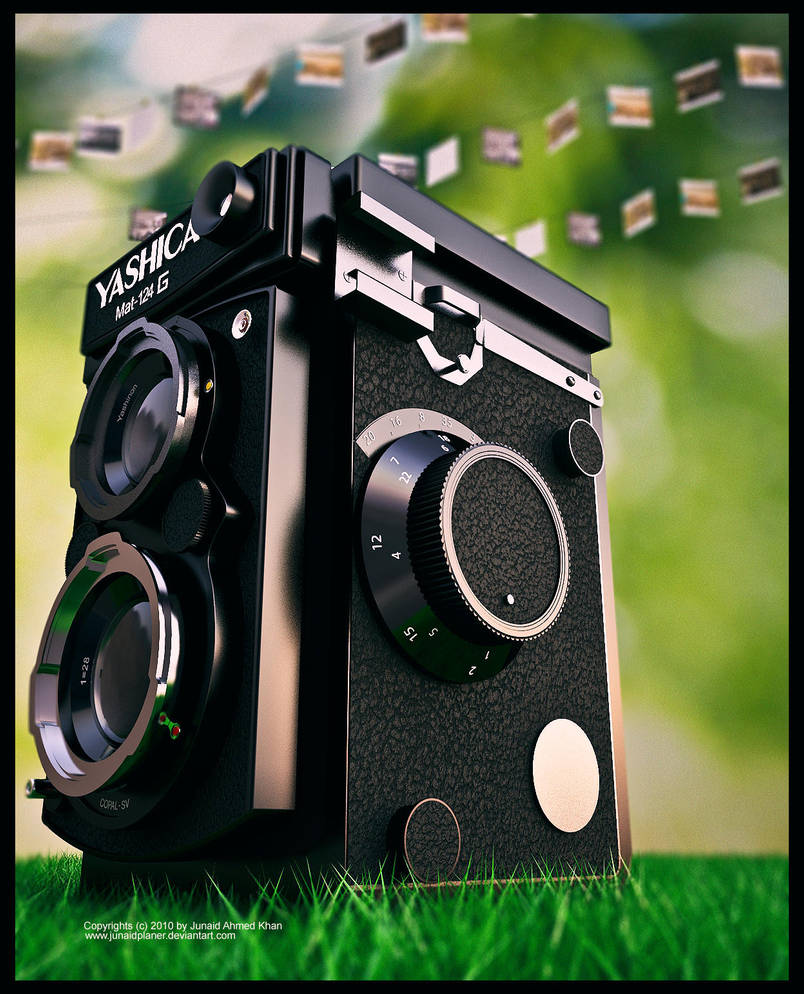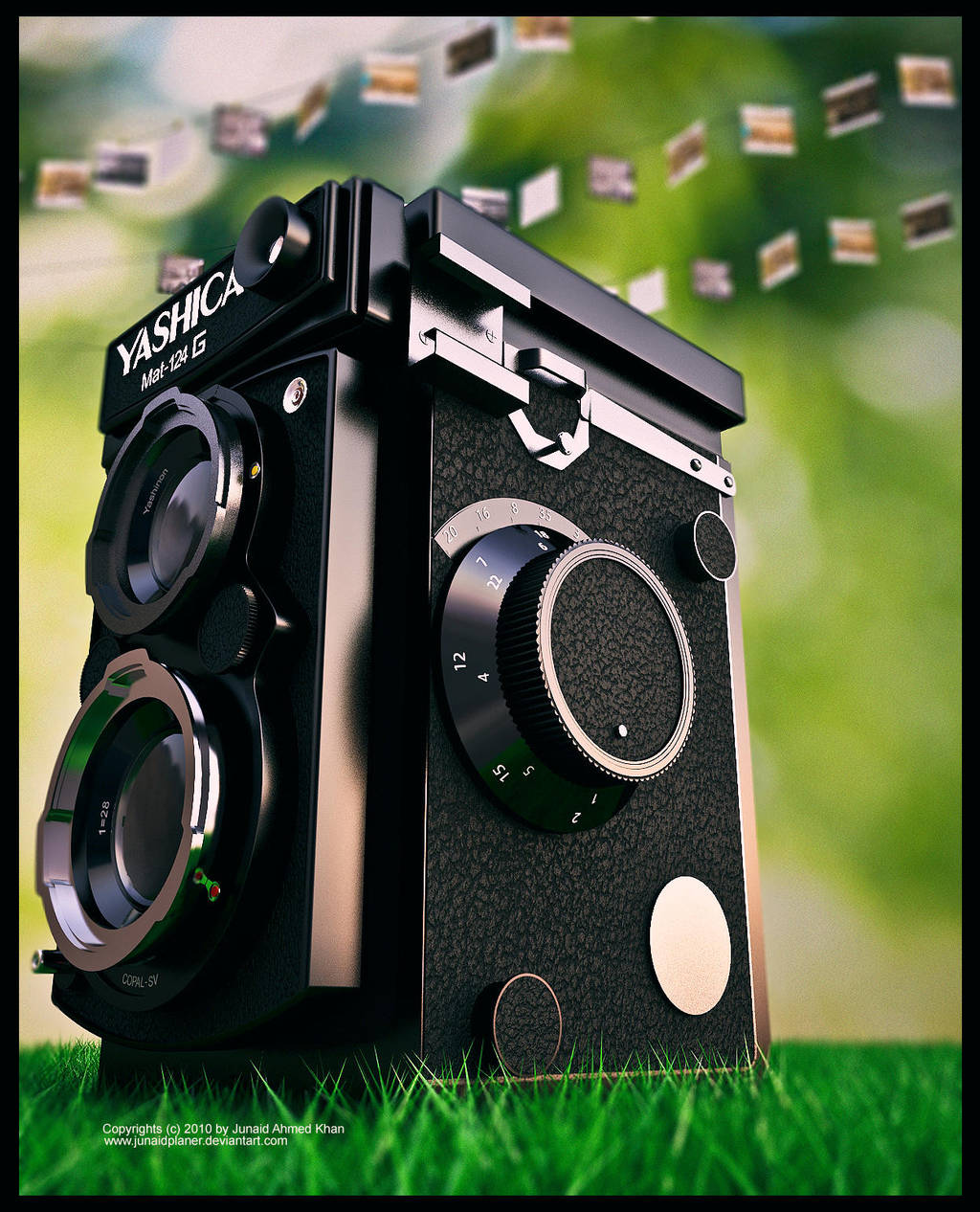 Watch
Max2010 With V-ray Render!
Comments and suggestions must be appreciated.
Daily Deviation
Given 2010-07-20
Elegant, beautiful and accurate visualization of a classic camera.
My memories
by =
junaidplaner
takes you back in time to the warm days of analog. (
Suggested by ShengDaFlashPRo and Featured by

KeremGo
)
Wow, it's very good. Looks like a photo.You could give more life and depth to the grass. It looks a bit strange that it's out of focus everywhere in the grass except around the yashica box. So you could make a gradient blurr to make it look more consistent. The pix hanging in the rope could have been more randomly arranged, so they would look more natural too. Other thing very nice is that this vintage box (is it a real modell?) reminds me of several things: a camera, a waching machine and a sound box! You could make your frame a bit longer in the sky direction so that your box would look more imposing! Hopemy hints have been useful

The Artist thought this was FAIR
48 out of 48 deviants thought this was fair.