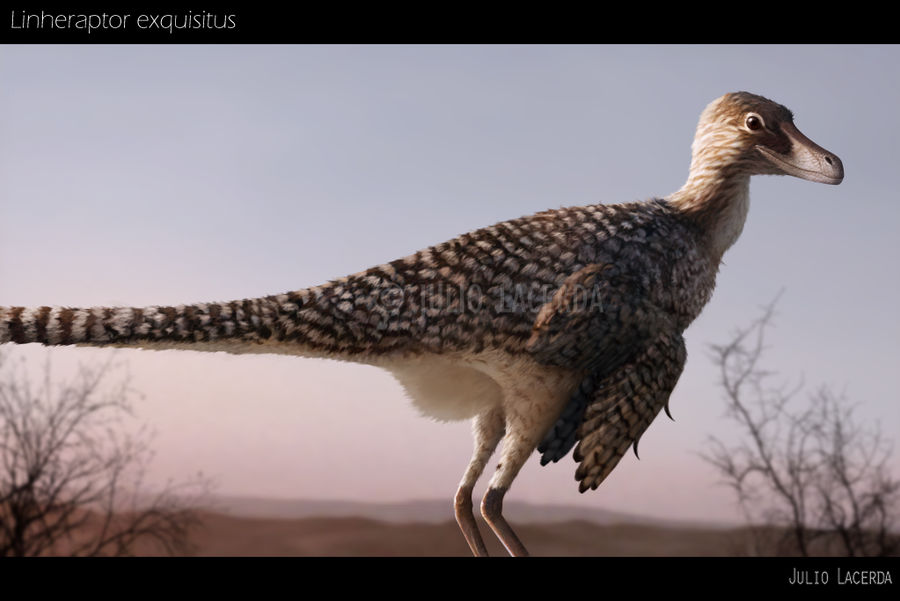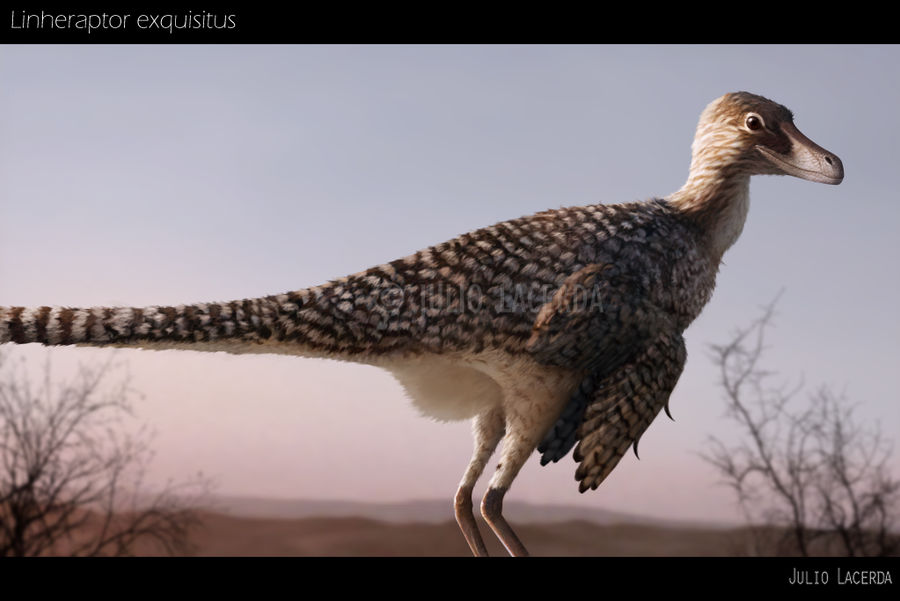 Watch
SO. MANY. FEATHERSS.
This is
Linheraptor exquisitus
, a lesser-known cousin of fellow
Velociraptor
. I wanted it to look particularly bird-like here, to further show how a dromaeosaur can look avian but still beautiful, believable and yet not quite a bird.
The feather patterns are inspired by things like quails and willets, but I tried to make them look more shaggy and 'primitive', almost like down.
I also gave it 'lips'. Not quite sure about it, just an experience.
Also, thanks everyone who answered my question about wing folding! The links and responses were very useful here.
Post at TCP