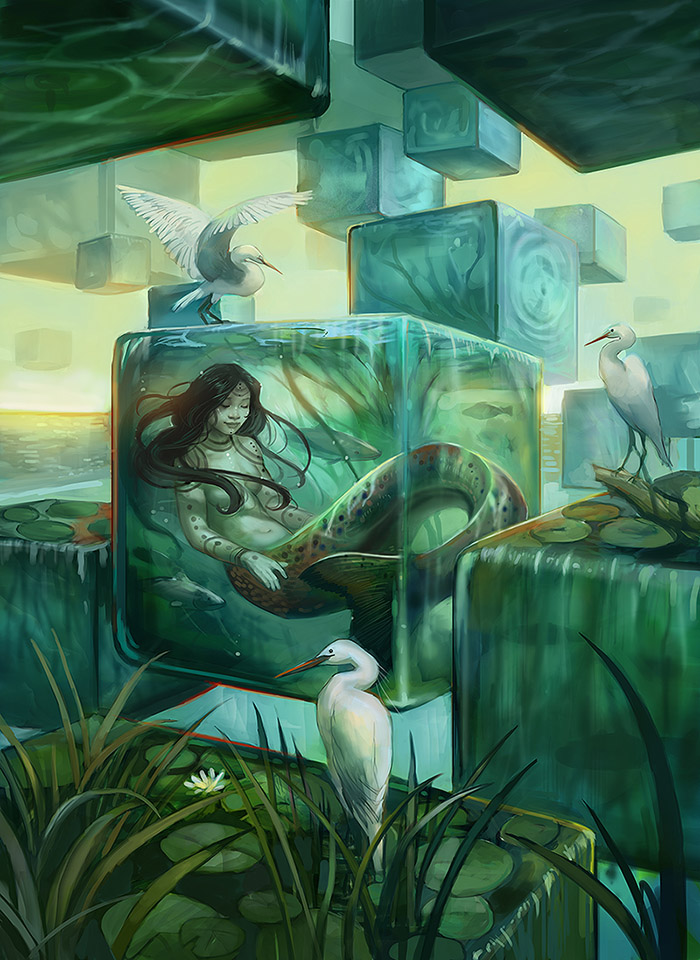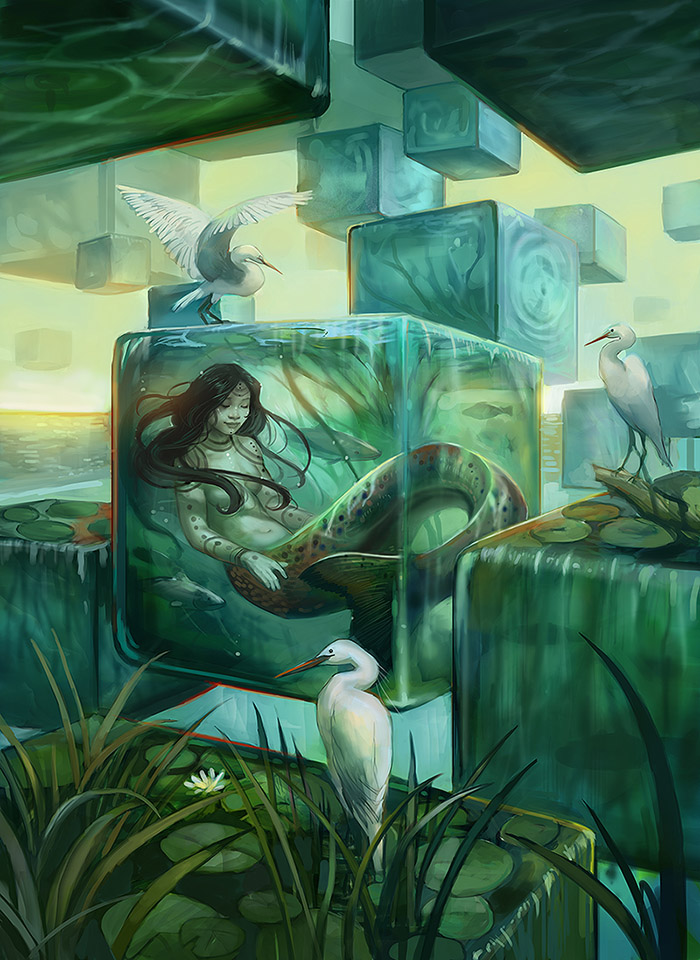 Watch
Here is another piece from my project
Imagined Realms
on kickstarter.

If you would like to purchase prints, giclees, or the Imagined Realms book itself, please visit:
www.kickstarter.com/projects/j…
and support the project.

(Note: Prints will not be available elsewhere online.)
EDIT: Thanks for the DD!!


Also, since people have been asking, she's not trapped in the water cube, don't worry. My idea was that she's doing the mermaid equivalent of sleepwalking, except instead of walking around in her sleep, she subconsciously causes the water around her to float. I would imagine the egrets appreciate this since they have greater access to various small fish now. I was going to title the piece "Somnambulant Naiad" to reflect the sleepwalking part, but that's kind of a mouthful.
Daily Deviation
Given 2014-07-20