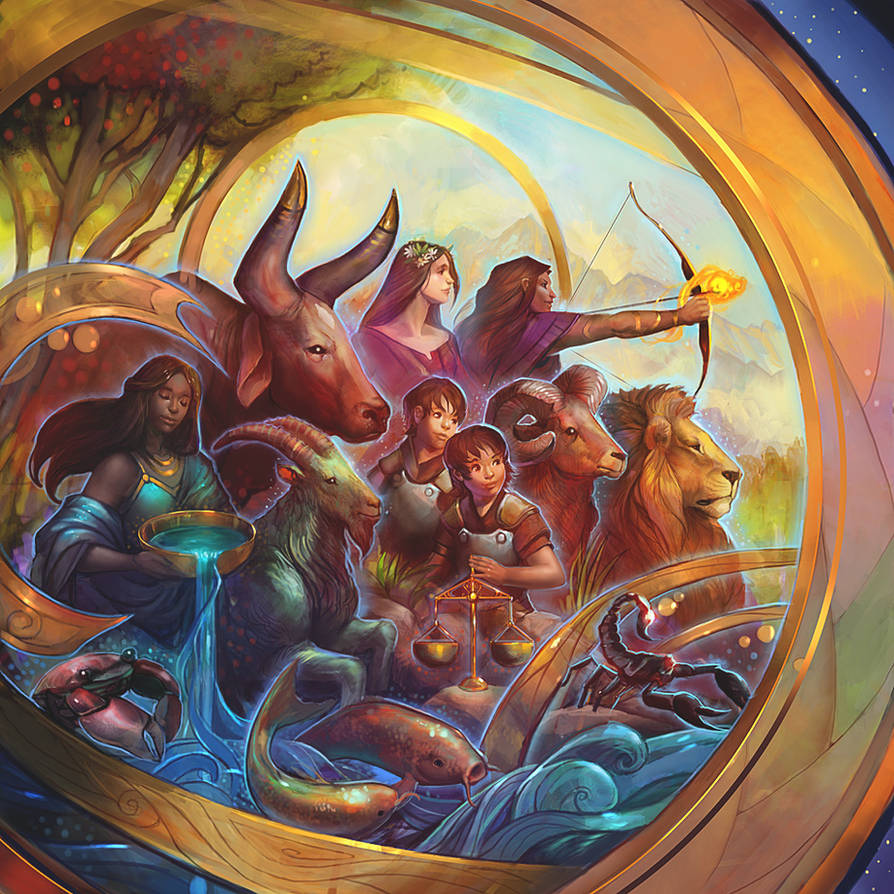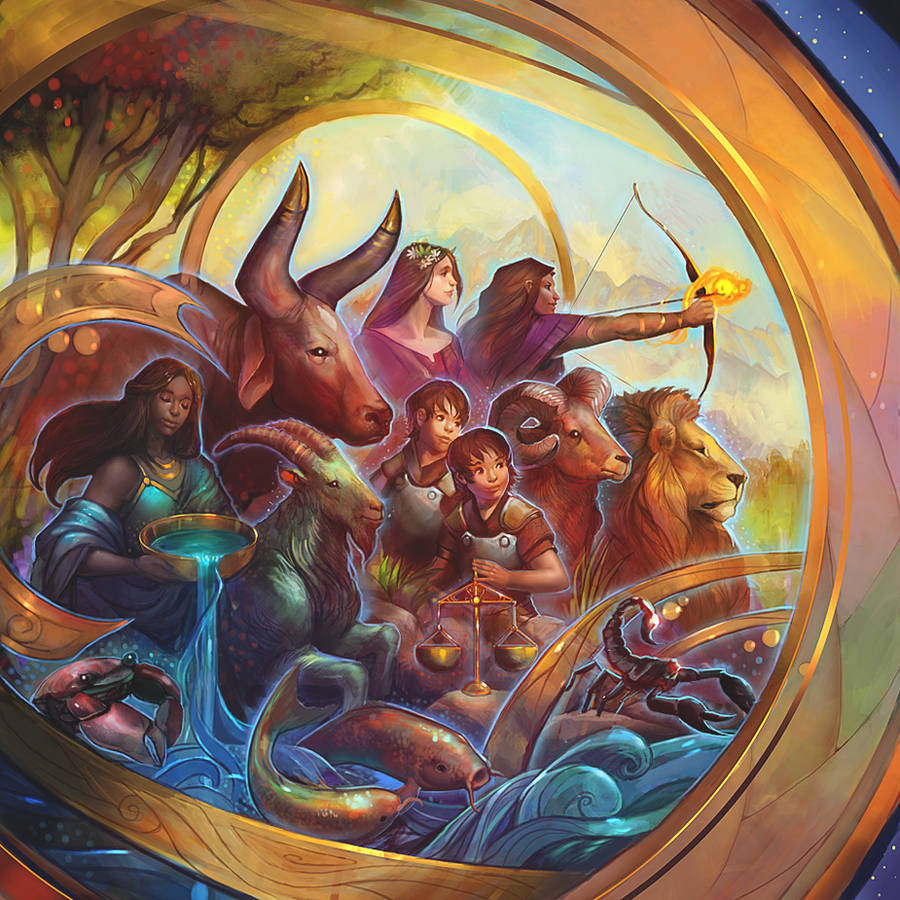 I just finished up illustrations for the
2014 Astrology Calendar for Llewellyn Worldwide.
Here is the cover art I did earlier this year. I'll hopefully be able post the interior illustrations for each sign at some point. For the sake of fitting everything on the cover, I had to use some of the symbolic animals/objects (crab, scorpion, ox, etc) whereas for the individual illustrations, each one is personified instead; I tried to take special care with each one.

You can
preorder
the calendar if you like, or just check out the rest of Llewellyn Worldwide's offerings at
www.llewellyn.com
.
(edit: I realize looking at it now that Sagittarius' archery form is very off; I had help getting the actual Sagittarius illustration properly posed, so hopefully I can show that soon

)