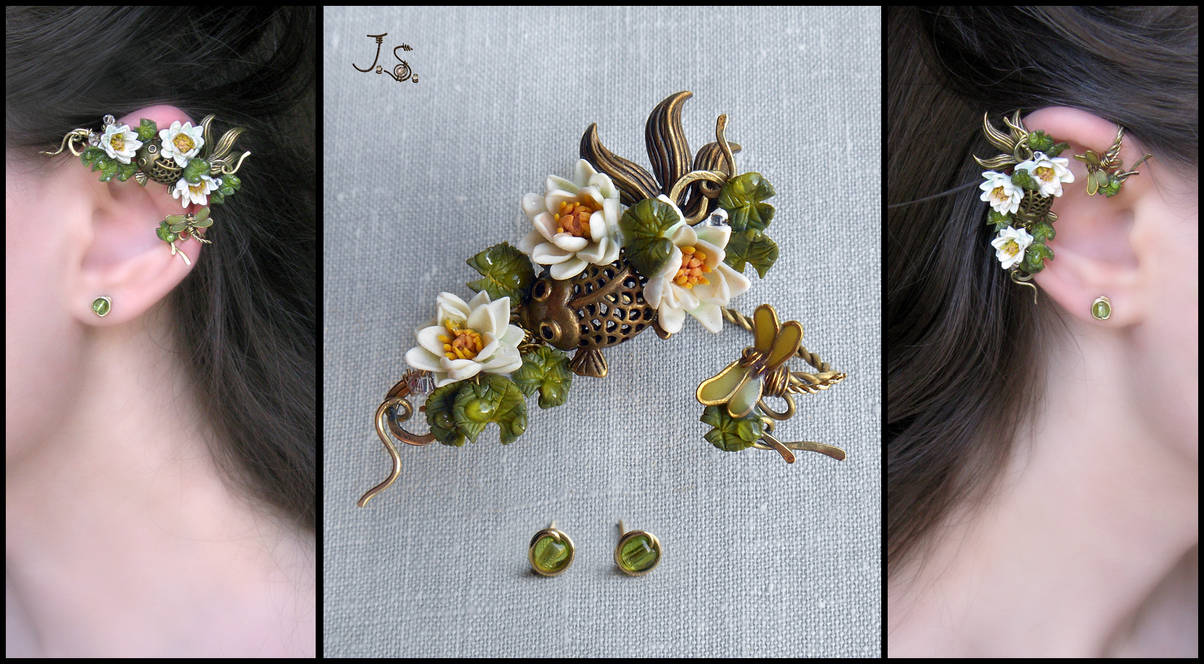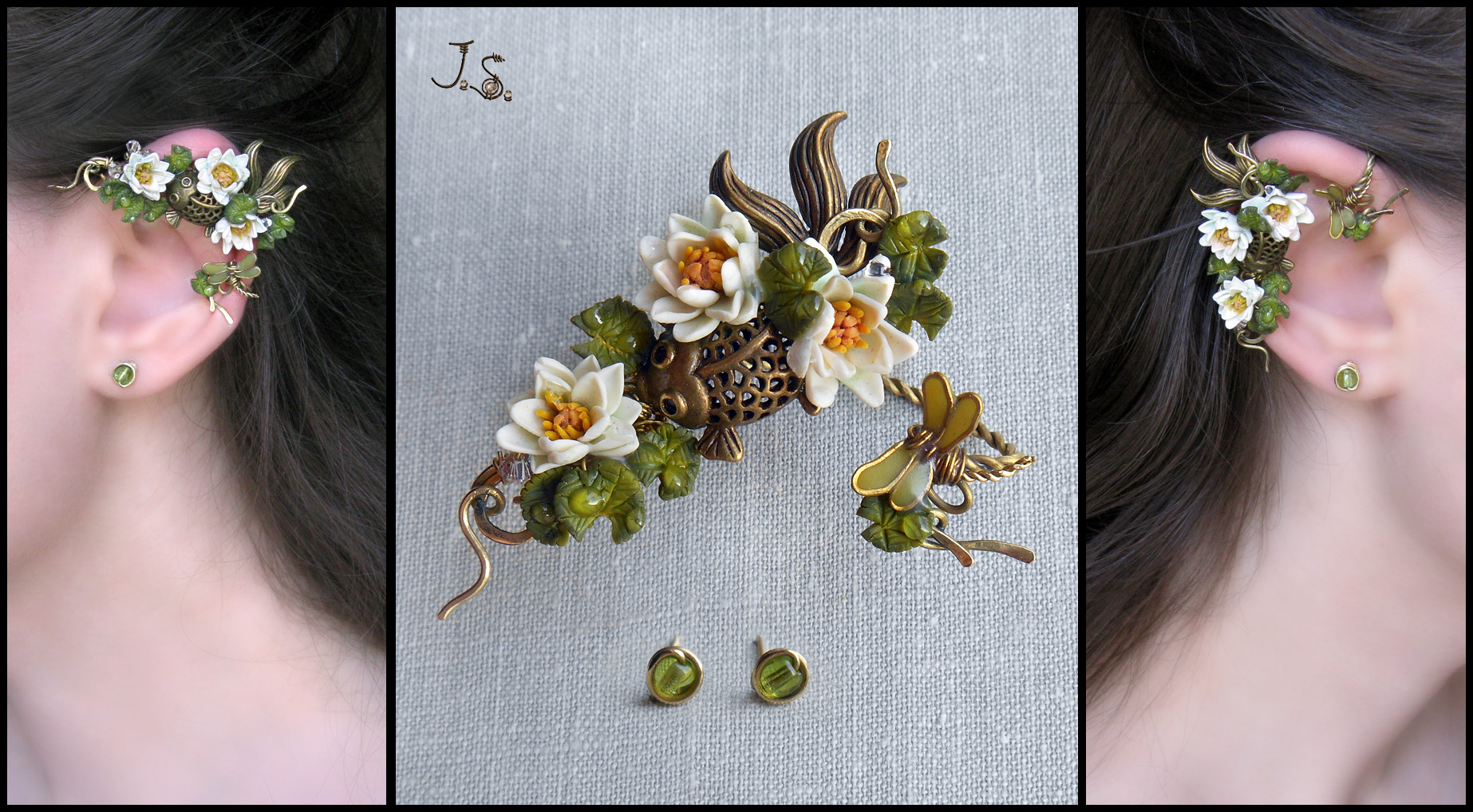 Watch
Ear wrap, studs. Brass, polymer clay, Czech glass.

Another version of my summer pond jewelry – slow movements of fish in the depth of water, dew drops on the lotus flowers, rustling of dragonflies in the silence of summer day at some desolate pond.

The ear wrap can be worn on both ears. $65 incl. shipment.