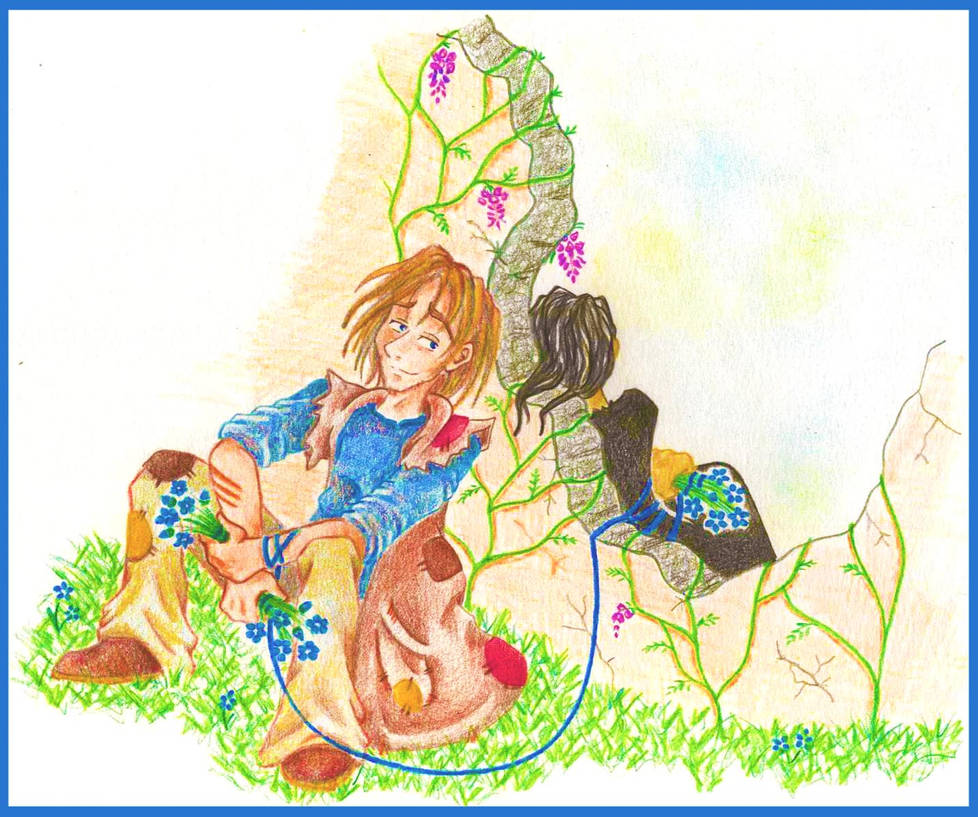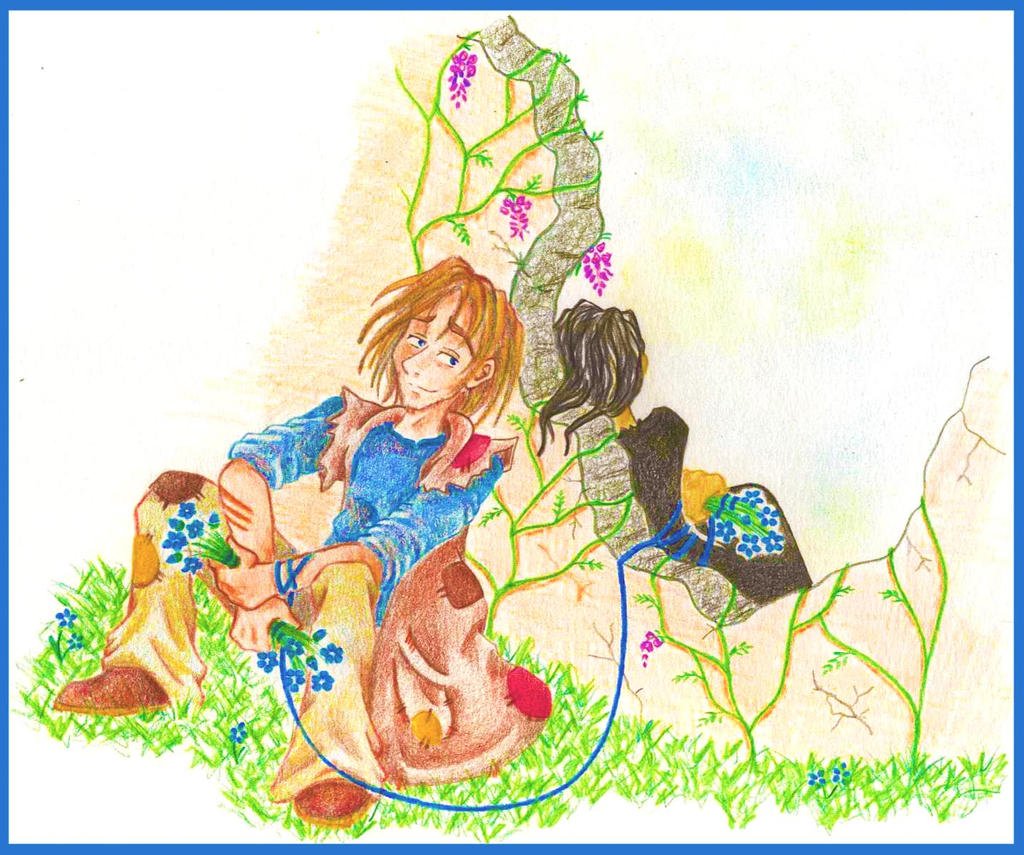 Watch
This piece was made for Spinner's End 8th Challenge: "Thank you, Severus".
*
I lost count of all the pieces I've seen featuring a dead Severus being warmly and lovely welcomed to Heaven by Lily; beautiful scene, yeah, but somehow, it doesn't seem to suit my idea of Snape anymore. It usually happens, with inflated themes. [Just to be clear: this doesn't want to be an offense towards those pieces and their artists; just *my* usual 'artistic' (and totally personal) reaction to something that my brain perceive as 'gone mainstream'. Yeah. I'm a bit screwy.]
So, when I re-read the series, lately, I focused on his other relationships, and discovered such wonderful things I couldn't believe they had gone unnoticed before.
Remus Lupin, Minerva McGonagall and the whole staff of Hogwarts are amongst them;

My gifts for Severus are comprehension and recognition, and they will be delivered by his former colleagues.

I'll start with Lupin because this sketch came to my mind almost immediately, pretending to be drawn, so I obliged.
Despite the bitterness between those two, I will never, ever forget that:
-Never once Severus 'miscalculated' the Wolfsbane potion. And the only time we see him delivering it, he's not at all his usual sneering, horrible self. I won't say he looks 'caring' but still...
-Remus is the only one that keeps defending Snape heartily against Harry's accusations. His presumed betrayal at the end of HBP makes him totally lose control for the first time in six books, in a way that not even Dumbledore's death did.
-Nevertheless, until the very end, Lupin will always refer to Snape as 'Severus'. And that, to me, speaks volumes.
-Snape actually did try to save Remus' life almost risking his cover.

I keep thinking that, with a little more time and a little less obstacles, they could have been not 'bosom friends' (as Remus put it so nicely), but ..mh?.. 'Respected acquaintances'? So many unspoken words...

In my opinion, a newly-dead Severus might not be so eager to run into a noisy, crowded place where everyone profess their sympathy for him. I think he'd need some time to just be at peace, alone. And a newly-dead Remus could understand that, having some matters to solve himself.
It could be, perhaps, the right moment to let that wall between them finally crumble.

The blue flowers are periwinkles: in the language of flowers, they mean 'Desire to leave a good memory';
The climbing lilac ones are wisterias: they mean 'Mutual friendhsip'.

*[No slash was intended, during the creation of this piece. But I surely won't stop anyone who wants to see something more in Remus' gaze...]
*[I know Remus looks younger than 38. Let's just say that in the afterlife, he should be free to look as he pleases...]

*
Crayons and some Ps.
Remus Lupin and Severus Snape will always belong to JKR.
Minerva's scene will be submitted soon, I hope...