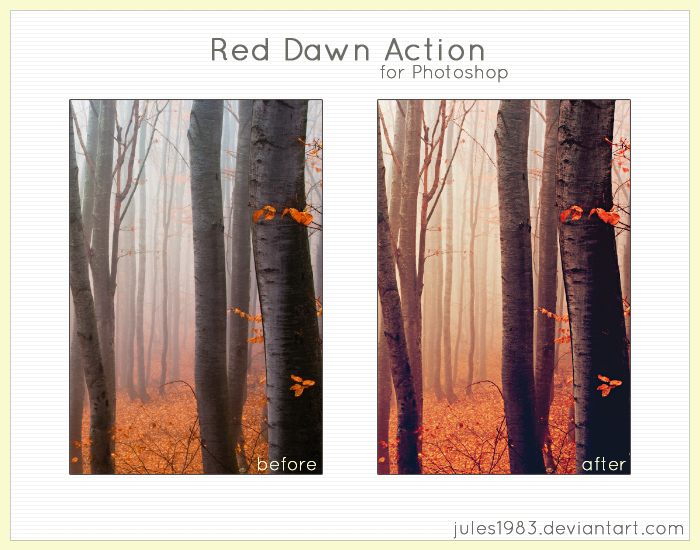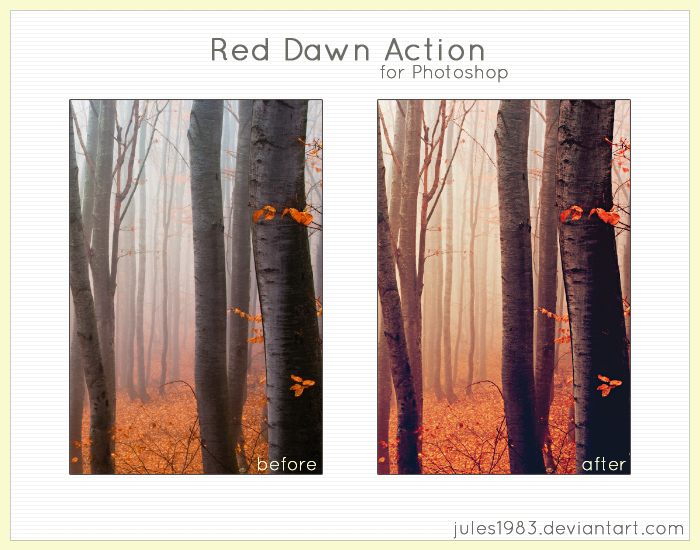 Watch
Made in Photoshop 7, should work for all other versions as well. Works best on undersaturated pictures.

Find more of my actions and other resources
here
!
Stock picture :
found on
freedigitalphotos.net
, taken by Evgeni Dinev - find his portfolio here:
[link]

Thank you for viewing, commenting,

ing and

ing!


Find my gallery
HERE
.


Please do not use, alter, edit, re-upload etc. any of my works contained in my gallery at jules1983.dA.com.