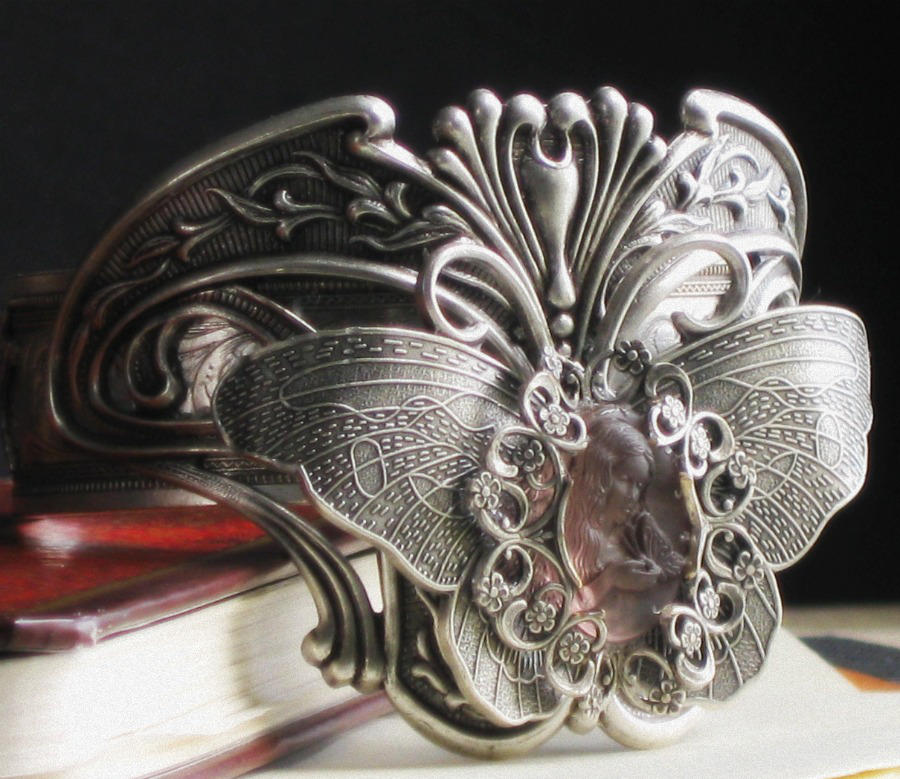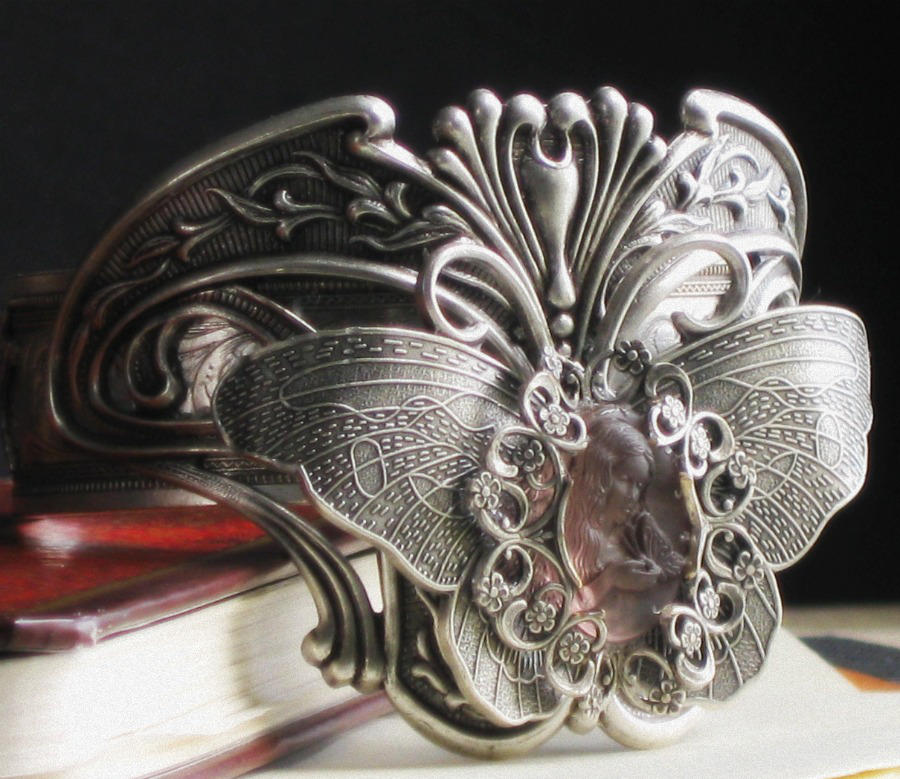 Watch
-Harlequin Romantic-
-Frailty-
Aged silver in forms of soaring scroll work; unfurled, delicately tooled wings; pluming antennas; wreathes of enrapturing flowers. All flying and swirling in unison; in a graceful arabesque letting gravity take their hand as a much trusted partner, pulling them to the center of their galaxy; an enchanting amethyst colored, glass cameo of beautiful woman and a butterfly. More beautiful than any celestial body yet discovered.
Daily Deviation
Given 2010-10-10
Frailty Cuff
by ~
HarlequinRomantics
is an intricate silver bracelet cuff. The delicate wings and detailed scroll work is amazing. Suggester said:
"a stunning piece of jewelery that you really need to take some time to look at and notice all of the work that was put into it."
(
Suggested by Nyiana-sama and Featured by BluestOfBirds
)