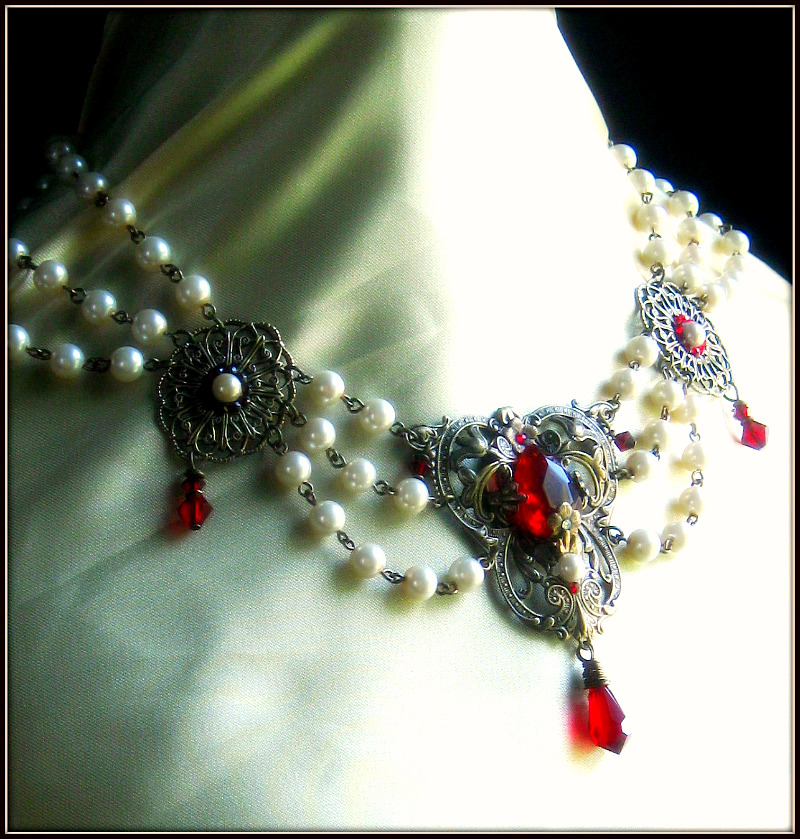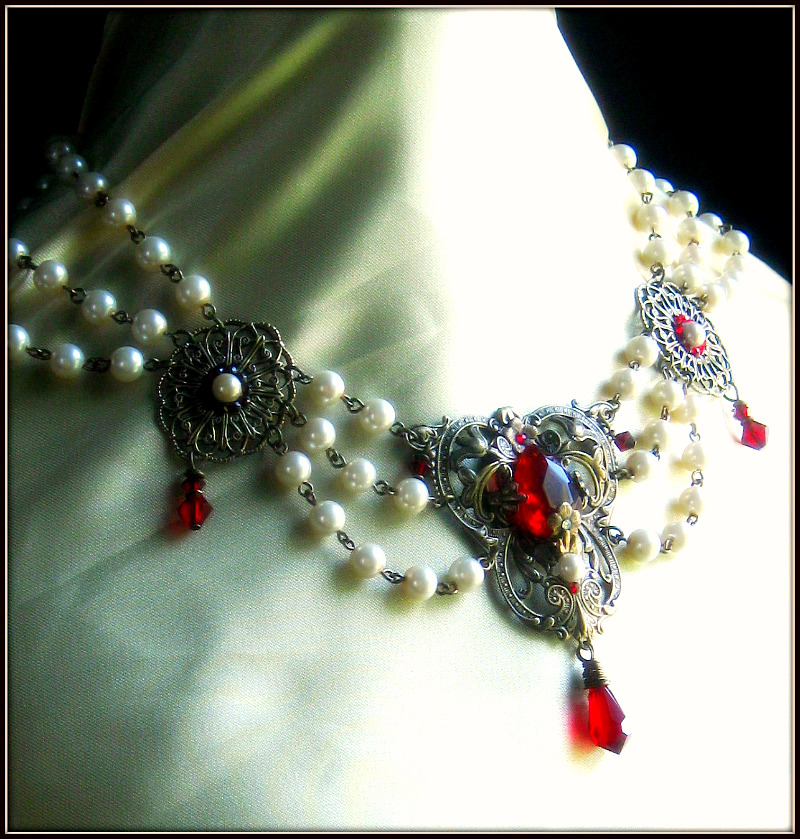 Watch
Harlequin Romantic
-Chatsworth House-
The wealth and extravagance of the royal family a century ago and any time prior is not be matched. From England to Spain to Russian and every land between. This necklace speaks to that fortune, as this piece would only be a mere trinket amongst many in her grace's jewelry chest. Something probably often over looked and caste aside as there were so many other options to compete; to complete her look that day.
This necklace formally marks the beginning of a collection I will be shelling out all this Fall and maybe into Winter.
I have been absolutely captivated by the Duchess, Georgiana of Devonshire. I can not get enough of the movie and its costumes.
Aside from the Belle Epoque the Georgian era has always been another to tug at my heart strings. Avante Garde was a standard in fashion in that time.
This close fitting collar will be the star of evening out with its cascading strands of pearls and striking red stones to jump out and grab attention. A piece unique in our day and age, but every bit as desirable an accessory as it would have been 200 years ago