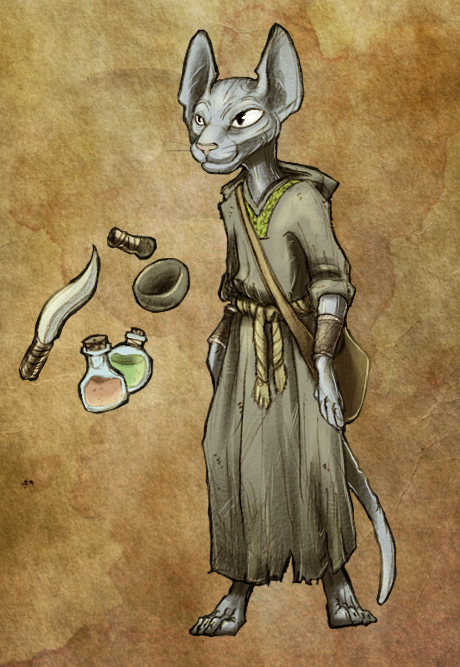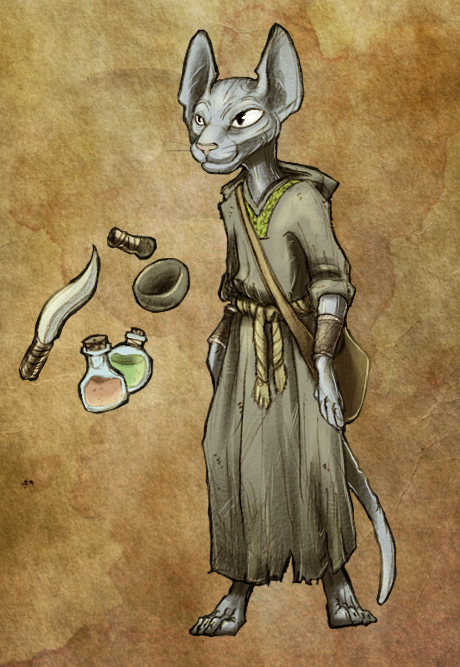 Watch
Time for something personal

this is a character I will be using in a role-playing game with some of my friends~
She's a druid and her powers include shapeshifting into animals, but before she can do so, an animal has to be killed and their soul absorbed by a crystal in her amulet. Only one soul can be held by the crystal at a time, so to change into another animal, even if another of its species has been absorbed by the amulet in the past, she has to sacrifice another one.

As you can see, this is not your regular tree-hugging, life-loving druid. In fact, she threats life just like the universe does - she's completely neutral and indifferent towards it. I think it makes her... a true neutral? Maybe a bit chaotic, due to the nature of her powers.
Pencil sketch, the rest is digital.
Parchment/paper textures used:
[x]
[x]
[x]