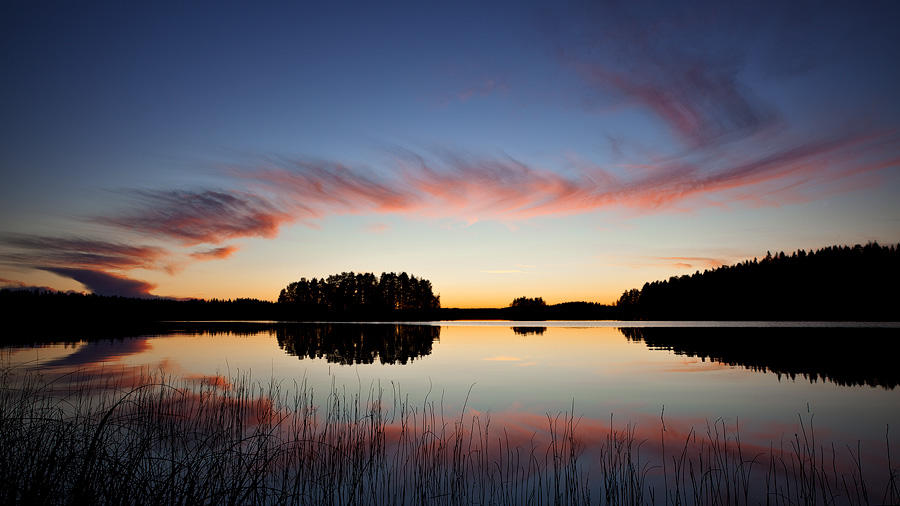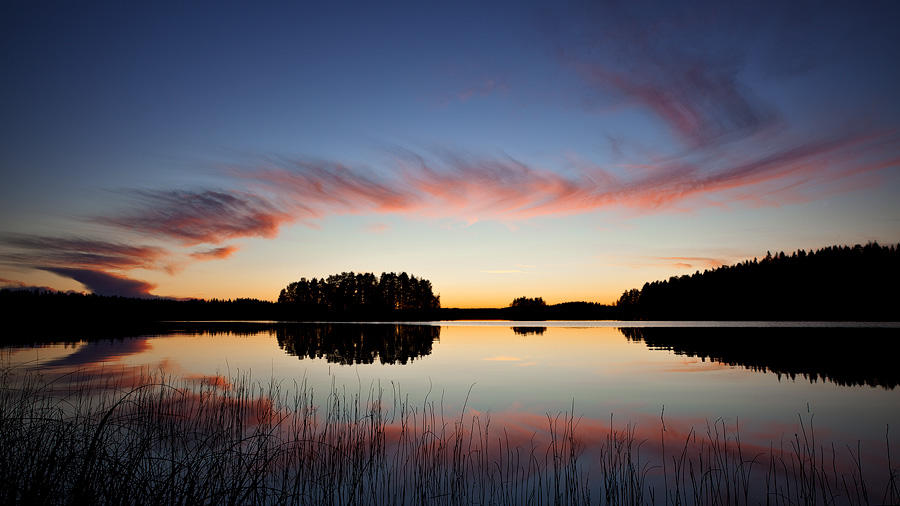 Watch
I photograph a lot of sunsets, and this is one's special.

The most striking part is the reflection. The stillness of the water makes it almost perfect. I like the colors, and I think the saturation is very well chosen. It doesn't blow you away, it's more relaxing. The composition is simple, and I think it works very well.

The foreground is just a bit dark, and that's probably my only complaint. It would be nice to have a Great Heron standing on the foreground, but you can't have it all.

Overall, a very impressive and well-polished work. Well done!
The Artist thought this was FAIR
108 out of 108 deviants thought this was fair.
I had to write a critique, because this sunset is one of the beautifullest I've seen. Also, I love nature pictures, and the best ones I've seen are all made in Finland



I adore the grass on the bottom of this picture, it looks interesting with all the kinks. The trees are nice, and I like that the water stands still and doesn't make any waves.

The most amazing details are the clouds, it makes the picture unique, although it isn't very original... But the coulds, they have something that the other sunset-pictures don't have.
The colors of the picture are soft, they are making a reassuring feeling.

All in one, I like this picture very much, especially the coulds. I hope you will make more of such beautiful pictures of Finland

The Artist thought this was FAIR
7 out of 7 deviants thought this was fair.