STATUS: CLOSED

--ooo--


Will open again at the end of March | Price change, pls check!





☆ Please read everything before sending me a note.
☆ Commissions are for personal use only. Do not reproduce or resell.
☆ The more references, the better or the closer I will be able to make your request. If you don't have image refs then I'll base the commission on the text/description you gave me and of course, my own imagination/interpretation.
☆ I usually give updates on my commissions but when I'm busy, I can't. But feel free to note me to checkup on your commission after about 2 - 4 weeks.
☆ I will start the commission as soon as I get half or full of the payment.
☆ If for any reason, I am not able to finish the commission, I will send full refund.
☆ I have the right to refuse a commission if I am not comfortable or confident about doing them with my abilities.
☆ For more samples of my commissioned works done in the past, please see twitter.com/i/moments/95330946…

WILL DO:
+ male, female, large animals (large pets are considered extra characters while small ones like pikachu do not.) gore (not too much tho)

WON'T DO:
- certain types of anthro, nudes, mecha, uber-detailed backgrounds, furries


★

BLACK AND WHITE (NO BACKGROUND)

Headshot:
Price:
$50.00 USD
★
FULL COLORED RENDERED (NO BACKGROUND)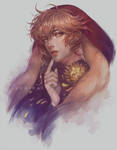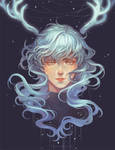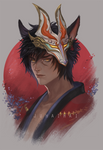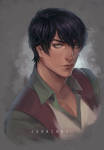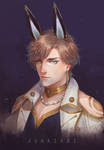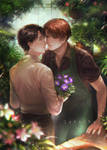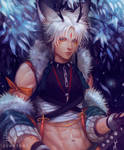 Headshot:
Price:
$85.00 USD

Waistshot:Price:
$160.00 USD

Fullbody:
(1 slot)
Price:
$230.00 USD
===
IMPORTANT NOTES:
☆ Everything comes with a
PLAIN WHITE/COLOR BG
. Add $5 or more for a colored background depending on the difficulty.
☆
The style is
semi-realism/realism
for the full colored commissions.
☆ Character Designs get additional payment starting at $10 - $20, depending on the level of detail.
☆ Price is inclusive of paypal fee.
☆ If you want, I can give you the printable version of the file at 300 dpi, which you can only be for personal use.
☆ I may do a speedpaint of the commission and upload it on my YT, please do tell me if you don't want me to, if not I'll take it as an a-ok!

ADDITIONAL CHARACTERS:
☆ Price x no. of characters
★ Please note/dm me with the following information:
---
Username:
(your dA/twitter username)
Paypal email:
(your Paypal email address so I can send the invoice)
Commission Type:
(headshot/waist/fullbody)
Character Information:
(you can insert refs/images/character description/links here)
Special Instructions:
(things I shouldn't forget, poses, mood etc.)
Total Payment:
(There may be an addition in case of complicated designs, but feel free to check with me!)
---

SLOTS: (in no particular order)
1.
2.
3.

★ If you have questions, feel free to note me or comment below.
THANK YOU to my previous commissioners! It was a pleasure working with you all!