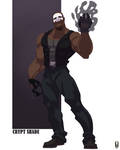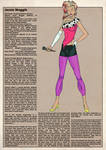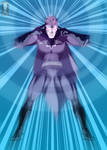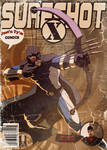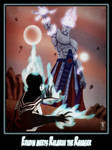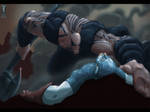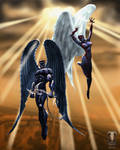 FAQ:
How do I start the process?
-You contact me at efoychuk@hotmail.com and send me the details of your request.
When do I pay you?
-That can be negotiated, but generally I will send you off a 'rough blue sketch' and if you approve it, you can send payment via paypal to efoychuk@hotmail.com
What if I want something I can't find in the pics above?
-Look through my gallery and see if you can find something similar. Keep in mind though, I rarely do anything too erotic.
How long does the process usually take?
-Ah, it depends on how much I've got on my plate, but it's usually less than a month.
What about additional characters?
-Well, it depends on how we approach it; if they are just 'standing around' all in a group shot, it might be wise to tell me about them all in advance and consider having them done as individual pieces (we can work out a group rate). If you want them in a fight, that will also bump the rate about 20-30%.
What do I get for giving you my hard earned money?
-Buahahaha - not much. Honestly, you'll get a large rez jpg or png file sent via email to you. Unless you're in Korea, shipping costs of prints would be prohibitive.
What if I want something really specific?
-I can probably help you out with that. I try to mess with my style as much as possible, so examples like these pics will run you between $50 and $100.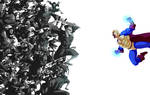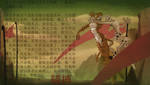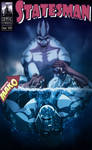 How long is your waiting list?
-I'll try to keep it updated below:
1. Mallet in the Dark
2. Scion
3. Commander Amazing
4.