For single character shots, the price can range from as low as $25 to upwards of $50+. It really depends on the amount of detail you want included. You can see a rough scale of examples below (from lowest to highest).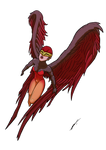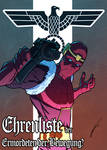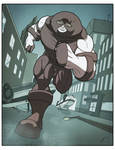 These group shots can either be portrait in nature, or action packed. It depends on how many characters you want included, but generally these will run you between $50 to $100+. Please note the examples below.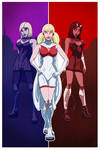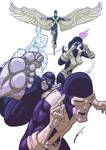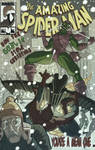 This is the realization of that story you've had stuck in your head. You can dictate the flow from panel to panel in a script, or leave it up to me. Generally these will run $150+ per page.


FAQ:

How do I start the process?
-You contact me at juggertha@hotmail.com or send me a message here, and send me the details of your request.
When do I pay you?
-That can be negotiated, but generally I will send you off a 'rough blue sketch' and if you approve it, you can send payment via paypal to juggertha@hotmail.com
What if I want something I can't find in the pics above?
-Look through my gallery and see if you can find something similar. Keep in mind though, I rarely do anything too erotic.
How long does the process usually take?
-Ah, it depends on how much I've got on my plate, but it's usually less than a month.
What do I get for giving you my hard earned money?
-Buahahaha - not much. Honestly, you'll get a large rez jpg or png file sent via email to you. Unless you're in Korea, shipping costs of prints would be prohibitive, but we can always try.
Can you do character and guild banners?
-Sure, I've done a few. Give me the dimensions you want, and I can probably do one up for about $20 - $25.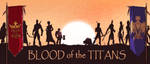 Do you also do character reference sheets?
Sure. Depending on details and such, these will usually run you between $40 to $50.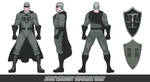 How long is your waiting list?
I'll try to keep it updated below:
-200k piece for

(rough sketch awaiting approval)
-SG piece for

Global Defense Force
-Acolytes line up (8) (rough sketch awaiting approval)
-Fernny Circus (concept awaiting approval)
-Storm Devil turnaround
Hey there!
I saw a few of your art commissions, and I really like your art style. I also like your ' character and guild banners' section on here.
I've just recently started a YouTube channel, and I would like to ask you if you are able to do YouTube backgrounds, the size of the image would have to be 2048 pixels wide and 1152 pixels tall. Not all of it has to be fitted to this size of course, mainly just the middle so that it appears as a banner for my YouTube channel page.
This is just the first example to come to mind.
I'm not saying I want anything similiar I'm just making an example on what area I'd lie the focus to be at.
I would also be using it as a Google+ page and facebook page. Twitter too if it fits.
However, my main priority is YouTube.
If the answer is yes, can you please tell me what sort of price ranges it will be? Payments will be through PayPal, as your 'example' prices are for U.S and I'm from UK.
Thanks for reading and I am anxious to hear from you.