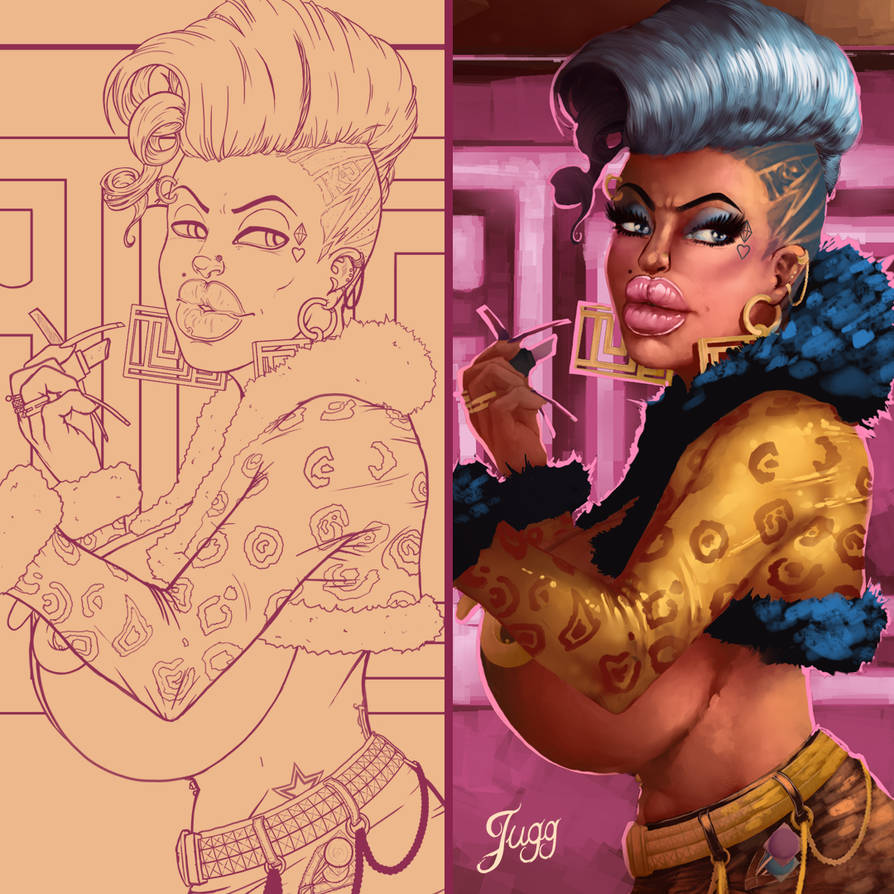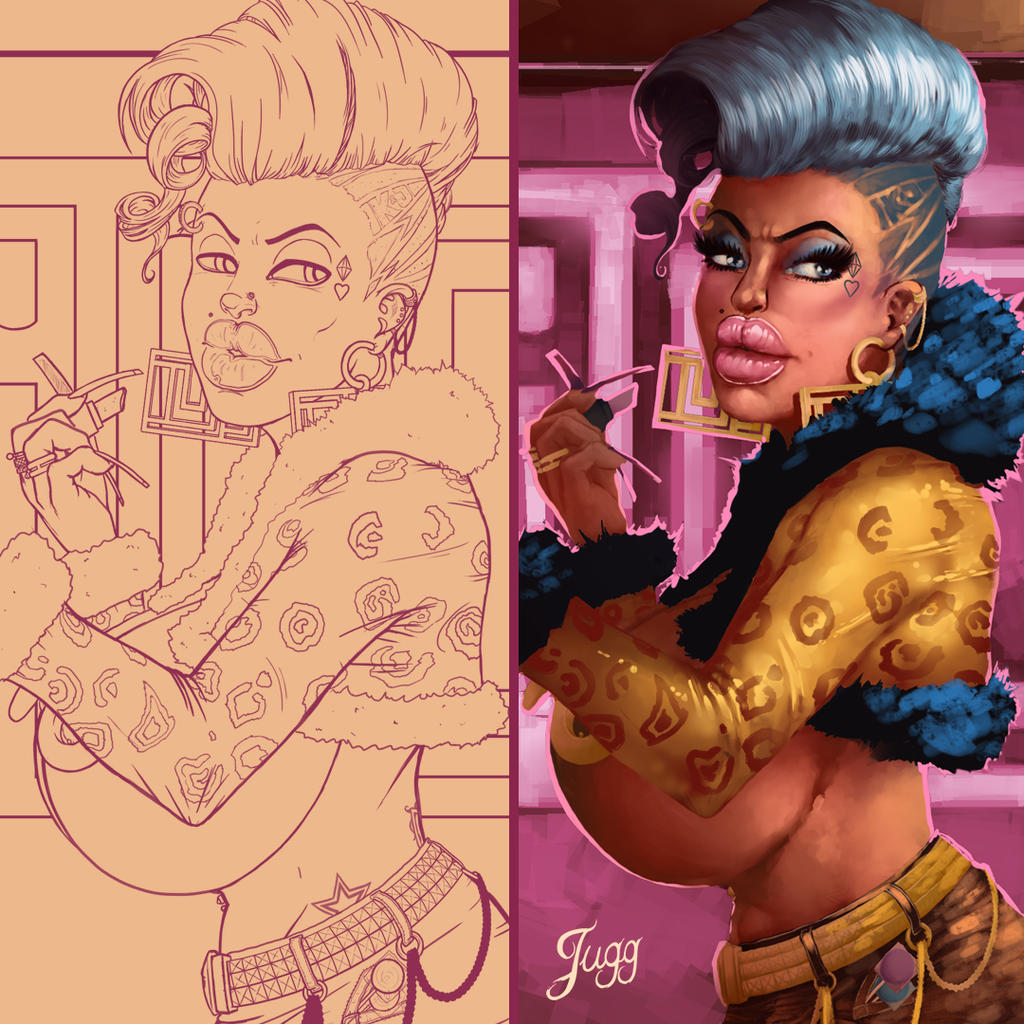 This is something that I have been working on for Three Years! Intense but true. I have improved so much during those three years that I have had to restart the coloring process for this piece multiple times over. Linework and concept belong to
kaokatt
whilst the coloring and rendering can be attributed to me. I am almost done and i hope to do more collabs like these in future.

Wow...this is great! I wouldn't mind seeing more collaboration with K
t
.
Reply

WOW!!! I'm absolutely LOVING your Colours Gabrielle! STUNNING!



May I tweet the Image with a link back to your DA profile (or other site if you have a preference)?

Reply

I'm glad you're liking the direction this is taking

Please do link it!
I think I still have your eMail address somewhere; I will make sure to send you the high res final version so that you may use as you please. I should be done with this possibly by early next week.
Please link my Instagram:
www.instagram.com/jugganaut4li…
Reply

I've just posted it a couple of times on my twitter, as well as a post on my Tumblr page (although I believe its still being blocked for adult content by the Tumblr overlords and & lordesses... And I've also posted it on KatsCandy.com as well.

It Truly looks so absolutely Amazingly Gorgeous!!! I honestly am so excited and cannot wait to see the Final Image Gabrielle...




My email address is ' kaokatt @ googlemail . com ' (although without the spaces)

I really hope our collaboration can help bring some work your way Gabrielle.

Also, I'm sorry I spelt 'Jugganaut' wrong in my initial Twitter Post. :-s

:-s
Reply

YAY!

I'm excited to finish it and i'm glad we're able to work together once again! I'll send you the final next week and I'd love to color some of your other lines if you'd be down with that

anyway. . . One step at a time! You never know where this collab could lead

Reply

I'm sorry Gabrielle, I actually meant the collaboration with the current image your working on now...
I wish I had time for another collaboration at the moment, But I'm already 2 Weeks behind where I planned to be at the beginning of the month and somehow I seem to be drawing slower and slower despite working longer and longer hours, as I keep becoming too overly focused on every little line being exact and perfect and I'm really beginning to annoy myself with how much attention I'm paying to photoshops zoom function and each & every little line & detail.

I would definitely be happy to collaborate with you in the future Gabrielle, although maybe next time I could colour some of your line-work.
Reply

All good 😋 I can definitely relate. The independent artist world is a insanely tedious one; mainly because we are our own bosses essentially. I'd love to give you some of my lines to see what you do with them.

Anyways! Stay on the look out for the finished version of this piece. If you don't mind me asking... is there a name for this character? Perhaps a backstory? 🤔
Reply