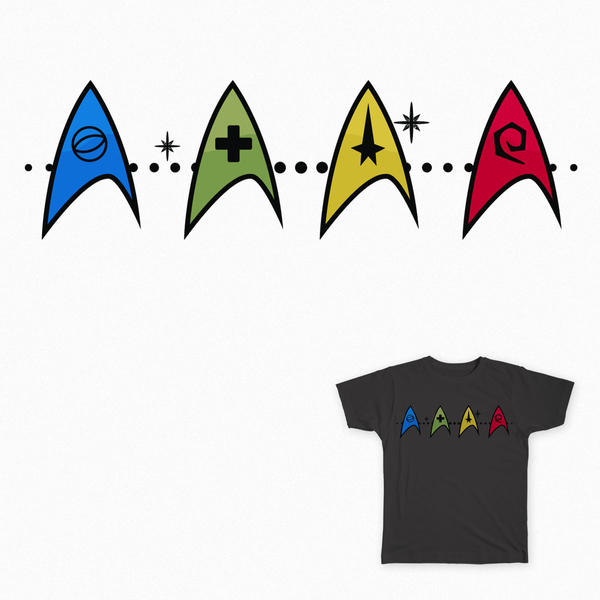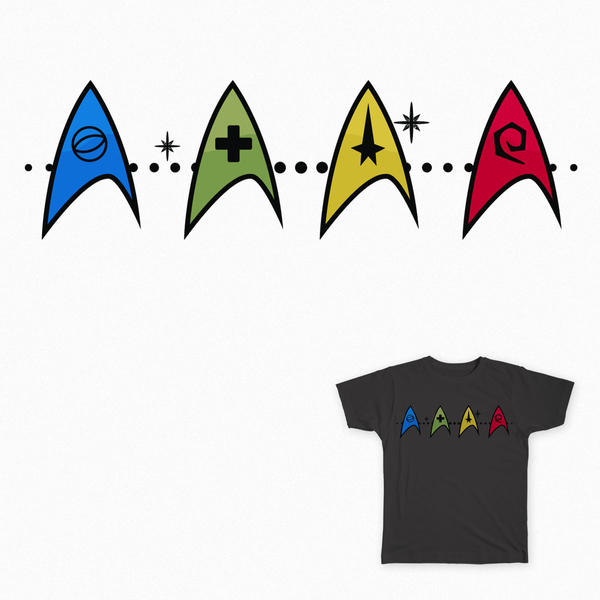 Watch
Threadless.com has a Star Trek challenge going on right now. Oh my gosh, complete yay!

This is my first submission. Comm Badges are awesome! Personally I like the style of TNG ones best, however these were really great to do a simplistic yet fun design with.
Also working on a Voyager blueprint design.
I love me some Star Trek <3