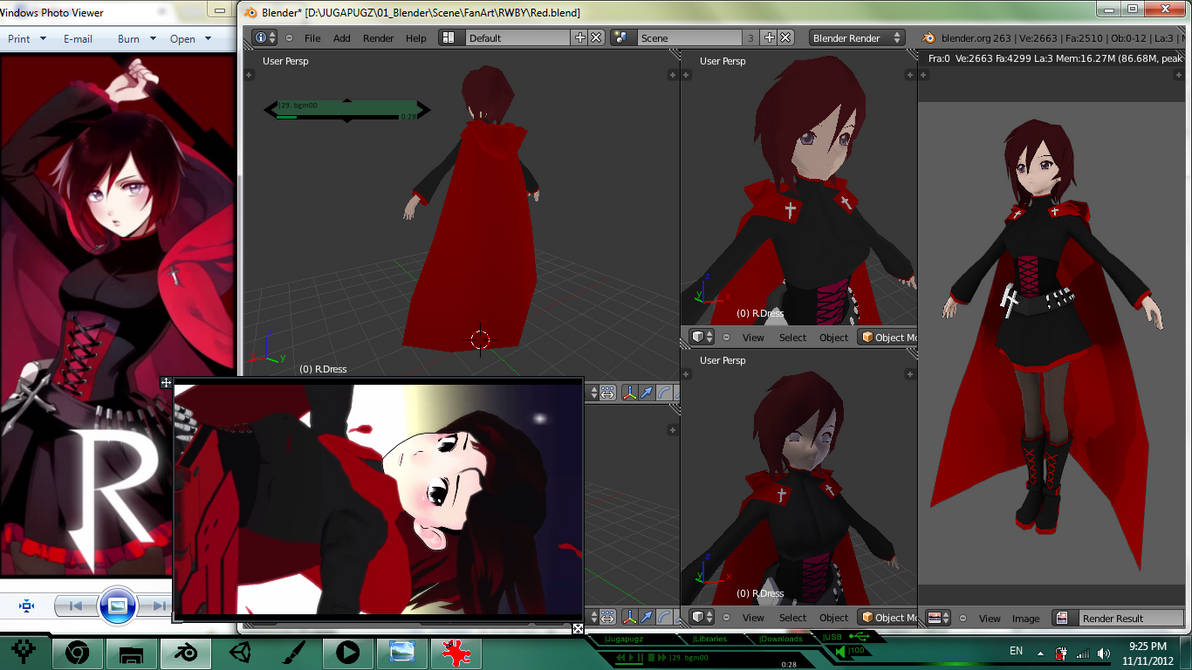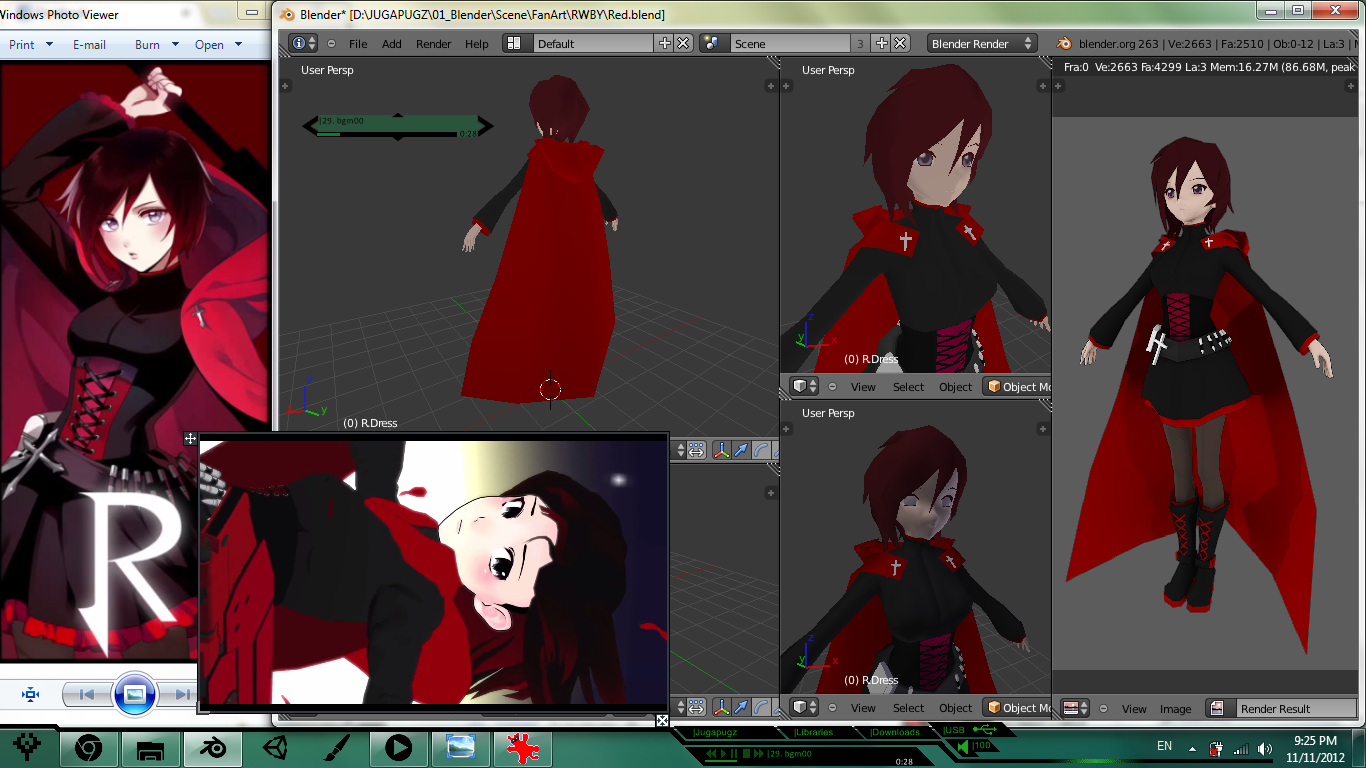 Watch
...fanart 3d of Red from
montyoum's
RWBY...blender, sai...2663 verts atm(how am i going to do the gunscythe?...)render version "
[link]
" animation version "
[link]
"

Booya, I knew eventually someone would make their own version with blender.
Reply

How'd you get the flat eyes and outlined nose?
Reply

what do u mean flat eyes??...the one with the outline nose is from the original video...the one i made is 4 image from the right...
Reply

wow just so cool
what are u using to do the 3D animation
coz i really want to lean how to do 3D work

Reply

I want to learn how to do 3D things like this DX
Reply

...just practice and watch anime....haha
Reply

Reply

holy hell that totaly epic

well done fellow artist my endorsements (io think it is spelled that way) ... oooh blender awesome

Reply

Wow. That's amazingly close.
*Uses glasses* Yep, just as awesome.
Reply