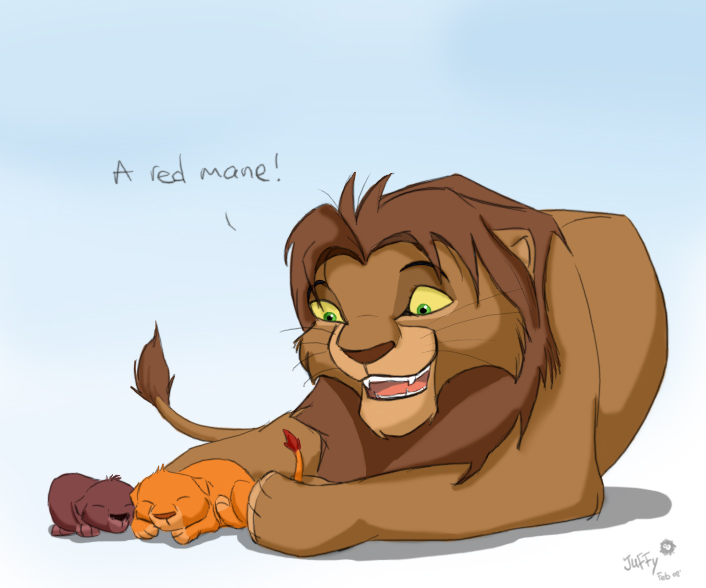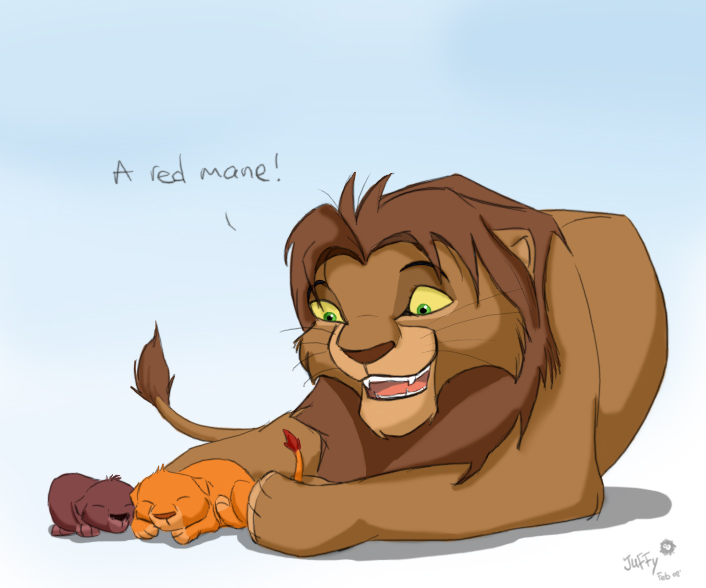 Watch
I reckon, in the Lion King world, a male's mane colour would be known from the day they were born from the colour on their tail tuft.

Imagine giving birth to a golden lion with a beautiful red mane, as is the case between Mufasa and Ahadi. Must be rare xD
..and thus the choosen king? :>

Drawn in Feb 08.