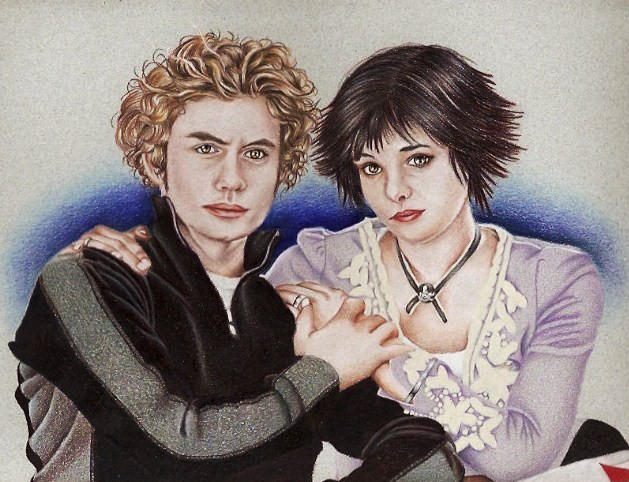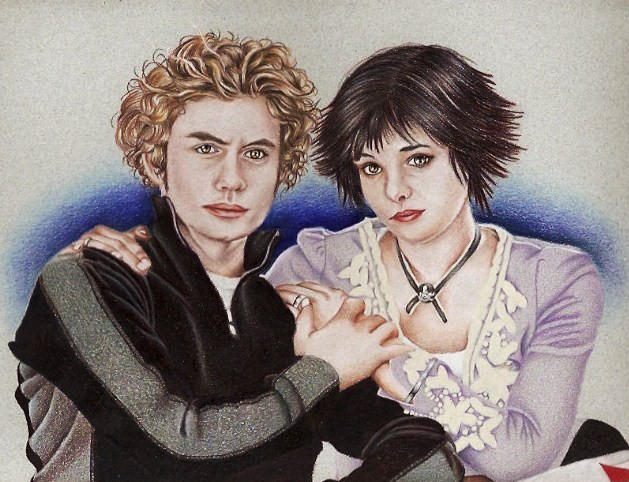 Watch
This is a complete drawing for
Twilight contest. Further information can be found here:
[link]
**********************************************
Materials: Prismacolor pencils, moonstone 9X12 artagain paper, tortillions for blending the skin tones.
Time: 48 hours
As always, I use tons of color pencil layers to shade my color drawings.
Background: Indigo blue, violet blue, light cerulean blue
Eyes: Indigo bllue, black, sienna brown, deco yellow, white, golden rod, tuscan red, blush pink
Jasper's hair: dark umber, black, white, golden rod, cream sienna brown
Skin tones: light peach, white, dark umber, terra cotta, blush pink, burnt ochre
Alice's hair: terra cotta, tuscan red, violet blue, black,*light cerulean blue, light umber, and white for hight lights
Alice's shirt: cream, cool grey 50%, blue gray, lilac, perma violet, white
Jasper's sweater/jacket: Tuscan red, Indigo blue, *highlights: light cerulean blue, dark umber, white, Grey areas: blue gray, indigo blue, dark brown, black
SORRY if some areas in Jasper's black jacket looks "waxy". I forgot to apply workable fixative when I finished the drawing.