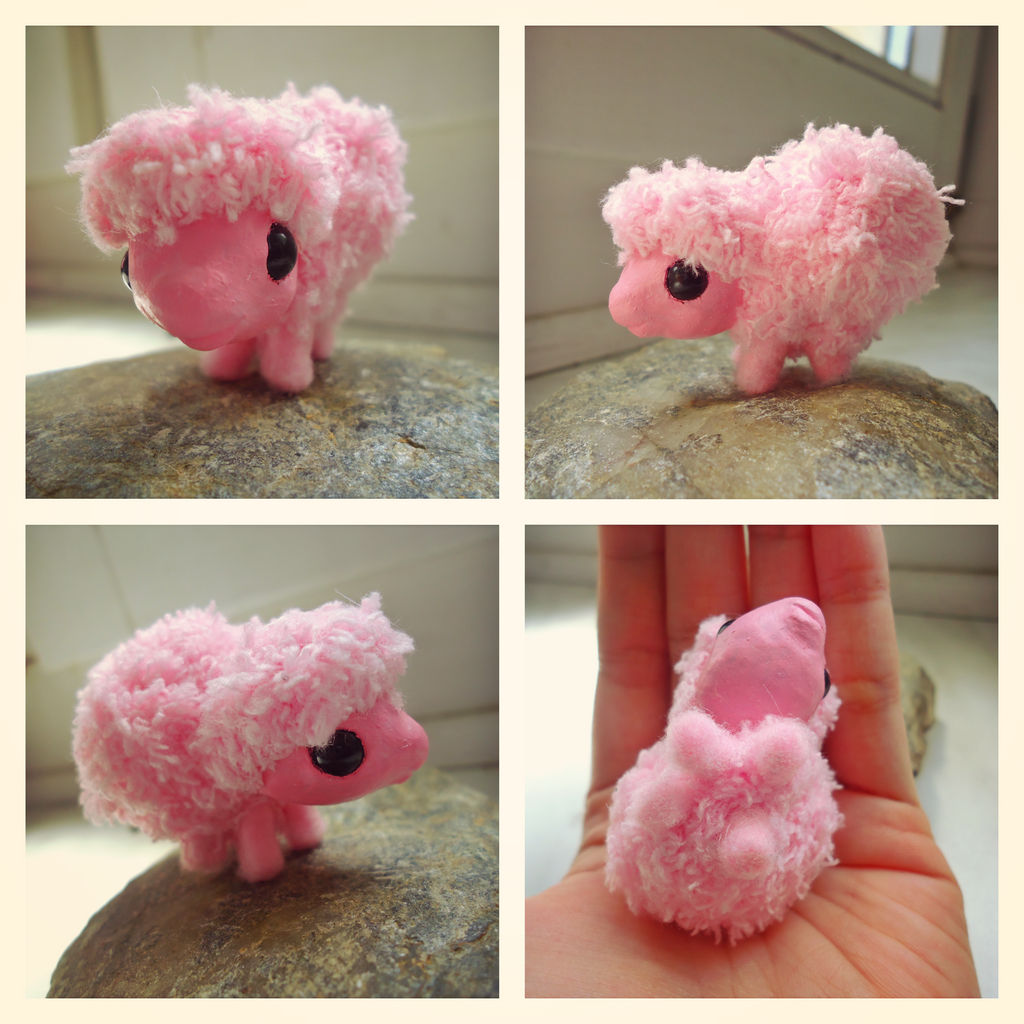 Watch
Its really small, only 5 cm long and 3,5 cm tall. She can stand without support. Same as other art doll, her head and legs are jointed separately and can be posed gently. She is soft and fluffy!
In the last picture you can see she is totally covered in fur. The legs are felted. She has a glass bead in his stomach for weight (since the head is rather heavy).
Material: Super sculpey, acrylic paint, wool felt, German glass eyes, polyester, polyfil.
She is only for display and not for playing or cuddling (well, she's to small anyway)


First, this is adorable.
Second the owner of Fluffle is actually a guy.

still adorable
Reply

thanks

ahaha, yeah. I was rather surprised when I found out

but guys sometimes can love cute things too (my bf and I are not bronies but we love fluttershy and flutterbat) :3
Reply

Fan art is fan art boys and girls. She did an excellent job. I adore this artist and her creations.
Reply