I'm a cartoonist. I love to make videos, do theater, watch videos, and do archery. I get obsessed with stuff very easily. I hope to one day work at Pixar Animation Studios.
What me and my sister do when no one's home
GIFSoup
When I finish a really good drawing
How my family reacted to "Jaws"
GIFSoup
-
When my brother locks himself in his room with my stuff
GIFSoup
-
When I saw the music video for "We Can't Stop" by Miley Cyrus for the first time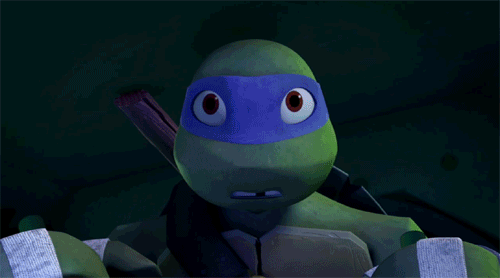 --
Quotes
"Hey, guys, you know how to call the police without a phone? Well . . ."

~Tintin
-
"B-b-bomb. It was an atomic bomb, wasn't it? Are we all dead?"~Capt. Haddock
-
"Here's another curse, may all your bacon burn."~Calcifer
-
"'This paper will confirm what you see before you, WE ARE LUNITICS!!'"~Chang
-
"Don't ever mess with Action Man!"~Tintin
-
"Carl, in our line of work, there's dead, and there's DEAD."~Van Helsing
-
Tintin: "You mean the poem?"
Sakharine: "Yes."
Tintin: "The poem written in old English?"
Sakharine: "Yes."
Tintin: "Was inside a cylinder?"
Sakharine: "YES."
Tintin: "Consealed in the mast?"
Sakharine: "YES!!"
Tintin: " . . . . I don't have it."
-
"EMERGENCY!!! Take cover, she's gonna sing!!"~Capt. Haddock
-
"My God, this is serious! Get me a Fruit Roll-Up, I need to think!"~Sgt. Keroro
-
Capt. Haddock: "Ya looked a little cold, so I lit a wee fire."
Tintin: "IN A BOAT?!"
-
"I want some grandkids!"~Tiana's mom
-
"You killed the car."~Ferris Bueller
-
"My whole purpose in life is to make people laugh!"~Roger Rabbit
-
"There's that word again, 'heavy'. Why are things so heavy in the future? Is there a problem with the Earth's gravitational pull?"~Doc Brown
-
"This is where Cameron's soul snaps like a Twix bar."~Dr. Insano
-
"No, you can't hear a stink."~Prof. Calculus
-
Tintin: "Bad news, Captain, we got one bullet."
Haddock: "What's the good news?"
Tintin: "We got one bullet."
-
Dr. Frankenstein: "Damn your eyes!"
Igor: "Too late."
-
Tintin: "Mrs. Finch! A man's been shot on our doorstep!"
Mrs. Finch: "Not again."
-
"ACTING THE GOAT?!"~Prof. Calculus
-
"Hello, would you like to have a roll in ze hay?"~Inga
-
"Oh yes, I'm the worst type of witch there is, the one that cleans!"~Grandma Sophie
-
"Feed me, Seymour!"~Audrey II
-
Kermit: "Piggy, I thought Gonzo was going to play the minister."
Miss Piggy: ". . . Aha ha ha ha ha."
-
Scrooge: "How would the book keepers like to be suddenly UNEMPLOYED!!!"
Book Keeper Rats: "HEATWAVE!! This is my island in the sun!!"
-
"And when anyone asks me later on, 'Haddock, what was your job on the rocket?' I'll say "Me? Why, I was the hairdresser!'"~ Capt. Haddock
-
"We came, we saw, we kicked it's ass!"~Dr. Peter Venkman
-
Dr. Egon Spengler: "Well, let's say this Twinkie represents the normal amount of phsychokinetic energy in the New York area. According to this morning's sample it would be a Twinkie 35 feet long weighing approximately 600 pounds."
Dr. Raymond Stantz: *cough cough*
Winston Zedemore: "That's a big Twinkie."
-
"I almost drowned in chocolate milk mix!"~Fix-it Felix Jr.
-
"Turbo tastic!!"~Turbo
-
Wreck-it Ralph: "It's not my fault one of your children of the candy corn stole my medal!"
King Candy: "Children of the candy corn?"
-
"Failed? There are plenty of others who are willing to call you a failure. A fool. A loser. A hopeless souse! Don't you EVER say it of yourself! You send out the wrong signal, that is what people pick up. You understand? You care about something, you fight for it! You hit a wall, you push through it! There's something you need to know about failure, Tintin...you can never let it defeat you." ~Capt. Haddock
-
Darkwing: Fortunately, we have a psychological advantage.
Launchpad: Because we're sane, and he's not?
Darkwing: No, because Megavolt is afraid of me. I've sent him to the electric chair. Twice.
-
Megavolt: Blast it! YOU'RE HANDICAPPED!
Darkwing: We prefer the term physically challenged.
-
Darkwing: Bruised, battered, but never defeated, Darkwing Duck springs back into action! [pops his back] Clever of me to use my spine to break my fall like that.
-
Honker Muddlefoot: Well-I-er-uhh-she-doh-um-eh
Drake Mallard: Yep yep yep, stand back everybody. It's true that Honker here is a very shy young man, but I've dealt with this sort of thing before. Honker...SPIT IT OUT!!!!
Honker Muddlefoot: Aladyjumpedoutofthepaintingandpaintedadooron
thecaseandtookthestatueandjumpedintoanotherpicture!!!
Drake Mallard: 0_o
-
Bushroot: Never again will I be told, "I can't go out with you! You're just a shrub!" I'VE FOUND THE WAY TO OBTAIN THE PERFECT BRIDE!! I'm growing my own.
-
Darkwing: But I got a Superhero life and a Domestic life!
Scrooge: Don't be daft!
Darkwing: Uh.
Scrooge: You have A life. Spend it wisely.
-
Leonardo: There's a force-field?! Why didn't you tell me?!
Donatello: Well, because I wanted us to fail. OBVIOUSLY I DIDN'T KNOW!!!!
--
Mr.Peabody: Sherman, I forbid you to fight in the Trojan War!
Sherman:That's not fair! All my friends are fighting in the Trojan War!
_
"*hey, i've gotten a ton of work done today...a skele-ton!"~Sans
_
"SO PLEASE...DON'T CRY BECAUSE I WON'T KISS YOU...BECAUSE, I DON'T EVEN HAVE LIPS."~Papyrus
_
"This morning's school sign is suppose to read, 'Sewage Plant Field Trips Are Today', so can either of you explain why it now reads, 'COME SEE MY HAIRY ARMPITS!'"